July 20, 2021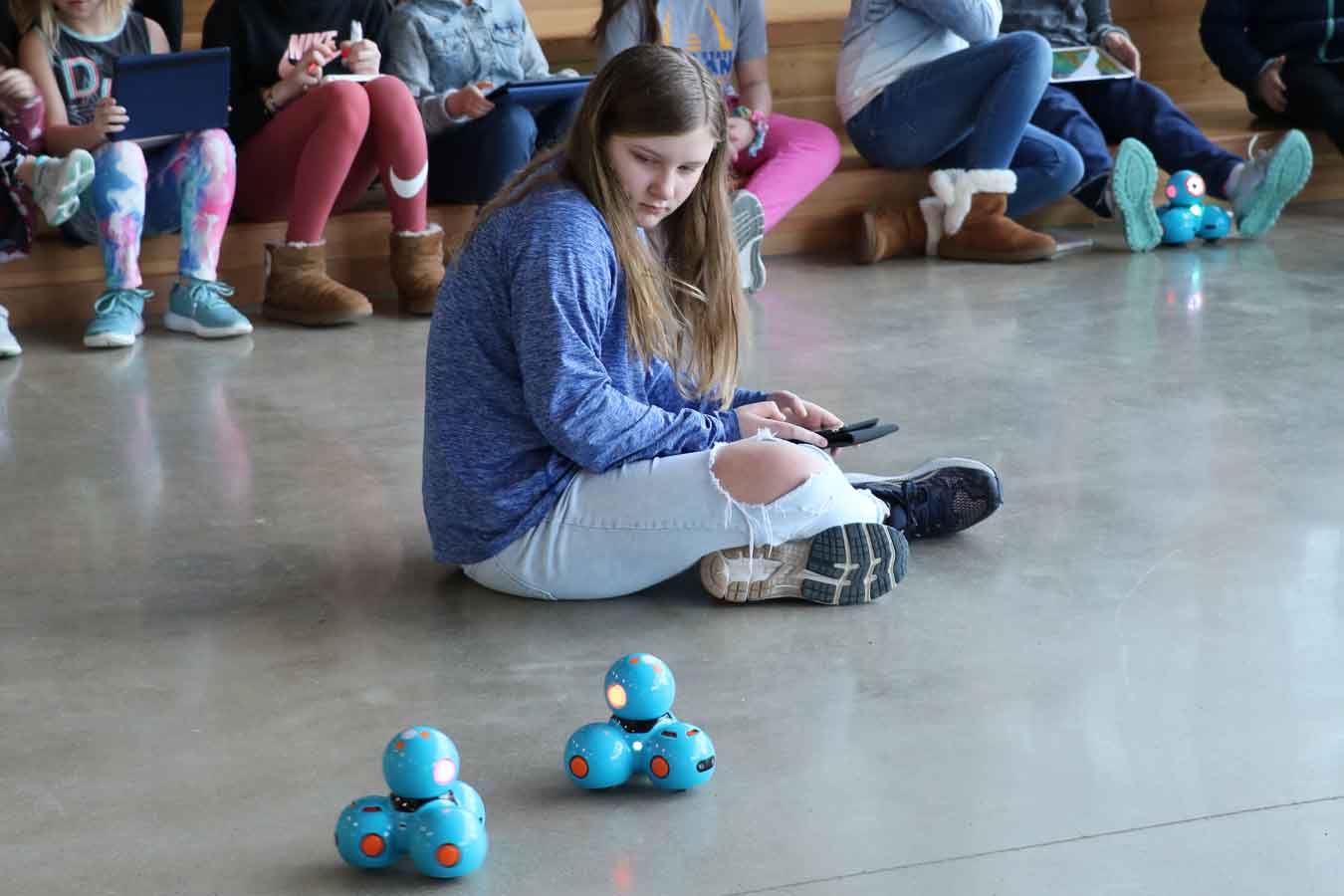 Dakota State's outreach program CybHER™ has been helping increase gender diversity in cybersecurity since 2013. They have reached over 28,000 children in the last eight years, through events and classroom visits intended to empower, motivate, and educate girls – and boys-- in cybersecurity.
To expand their reach and influence more students who are curious about cybersecurity, CybHER announces a new partnership with First Bank & Trust (FBT). The $150,000 gift will create the CybHER Vault, support which will spur the creation of cybersecurity lesson plans mapped to South Dakota standards. It will also include classroom outreach, weekend events, a new after-school Cyber Security Club for students in the region, as well as mentoring opportunities, and a lending library of technology.
"With this generous support, we are going to be able to impact even more students in South Dakota," said CybHER co-founder Dr. Ashley Podhradsky.  "The CybHER Vault will also provide educators around the state with resources to teach cybersecurity in their classrooms." Podhradsky is vice president for Research and Economic Development at DSU and serves as a member of the FB&T Board of Directors.
"We are delighted to support DSU's CybHER Vault," said Kevin Tetzlaff, President & COO of First Bank & Trust. "CybHER's mission of empowering young women to pursue education in cybersecurity is sure to open up significant opportunities for them, as well as enhance the level of expertise and diversity in the technology field, which benefits our company and so many others in this region."
Mike Kane, Community Bank President of First Bank & Trust in Madison added, "It is great to be a part of this initiative at DSU, which inspires so many of South Dakota's brightest students to not only pursue careers in computer science but enrich the Madison community in their time as students here."
Jon Schemmel, vice president for Institutional Advancement at DSU, said "Under Ashley's leadership, CybHER has grown into an incredible program. We are grateful for this investment from First Bank & Trust which will elevate our ability to empower, motivate and educate young people in cybersecurity."