July 23, 2021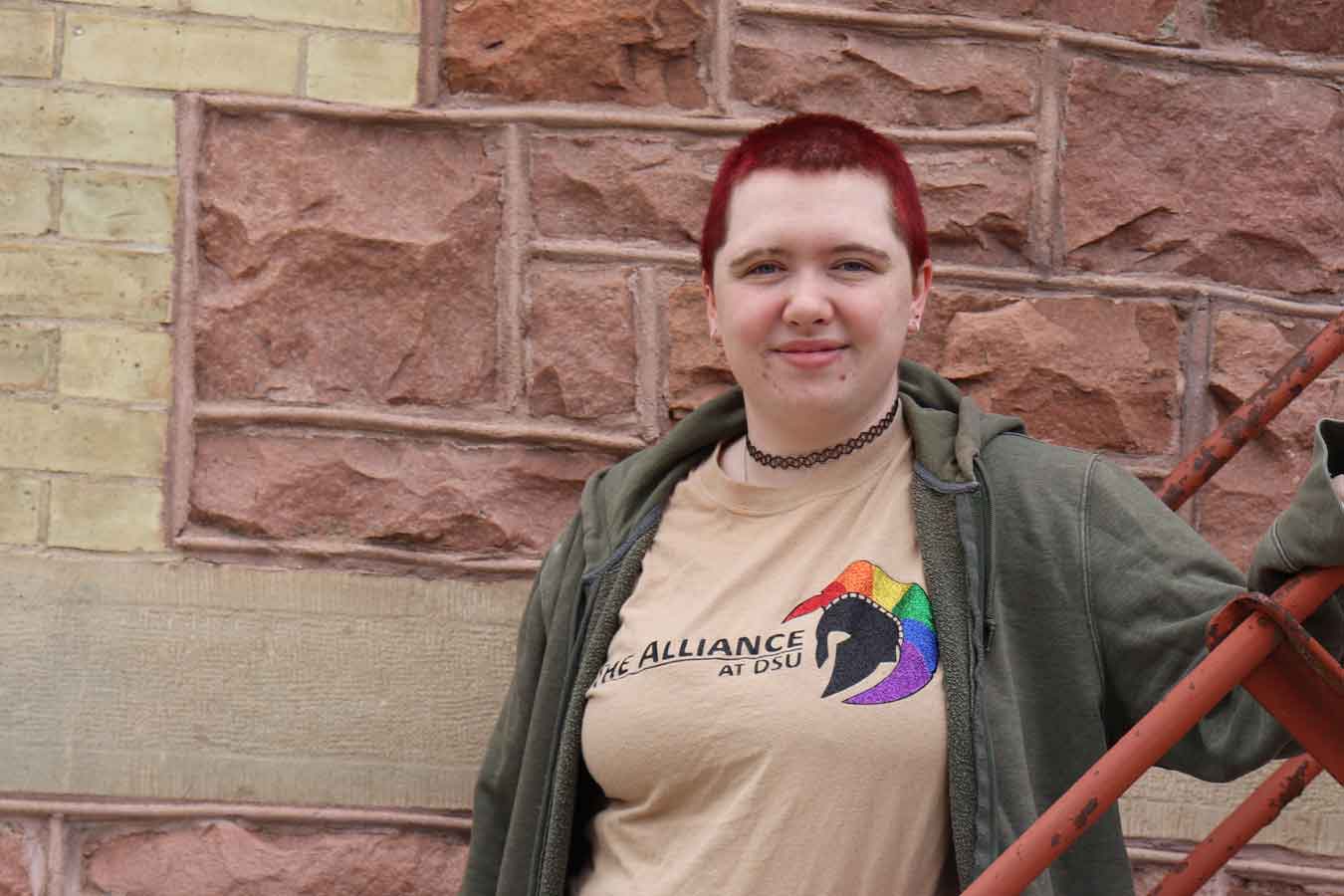 Dakota State University's Animation program was what first drew Vinny Campbell to campus. A Tea, SD native, Campbell wanted an affordable option that was close to home and he found that at DSU.
"Animation is a beautiful art form that I feel gets looked down upon as something for children," he said, "however, animation can tell powerful and moving stories, just like any film or piece of media."
Ultimately, Campbell decided against doing animation professionally, due to concerns about moving and job security. So he switched majors to Computer Graphics, which fits his love of art and graphic design, and kept animation as his minor.
During his time at DSU, he's learned better time management. "That might sound like I was a procrastinator, but I was quite the opposite," Campbell said. "I used to get work done really fast and work ahead in classes. That might sound like a good thing, but it was really stressful, and I only did it because I was scared of failing or falling behind. I eventually learned how to portion my work to make sure I have time for myself and to rest."
Support from faculty has helped Campbell throughout his educational journey. "I really appreciate Dr. Stacey Berry," he said. "I'm someone who is learning how to have a backbone and when I see something that doesn't seem right, I can go to Stacey because I know she will help me figure out what to do."
Campbell recommends getting involved on campus through clubs to find friends. He is a member of two clubs at DSU, The Alliance and DSU Live Productions. The Alliance is a gender and sexuality alliance that provides a safe and inclusive environment for people of all identities and raises awareness of the LGBTQ+ community. DSU Live Productions is a student-run event production service for DSU events.
"As a transgender student here at DSU, I was very interested in getting involved with the Alliance," he said. "I wanted to find a place where I knew I was safe since that can be hard here in the Midwest. Then from there, I started looking at other groups."
In addition to joining clubs, Campbell also draws comics for the Trojan Times. He enjoys the ability to draw, explore writing, and talk about important issues through comics. He also submits comics to his hometown newspaper, Tea Weekly.
As he looks to the future, he has an interest in entering advertising but is open to other career options. "Some other things I think about doing are going full-time into comic work, being a courtroom artist, being a paleoartist, and being a clown," he shared.