August 24, 2021
MRHS will donate $100,000 yearly for the next 10 years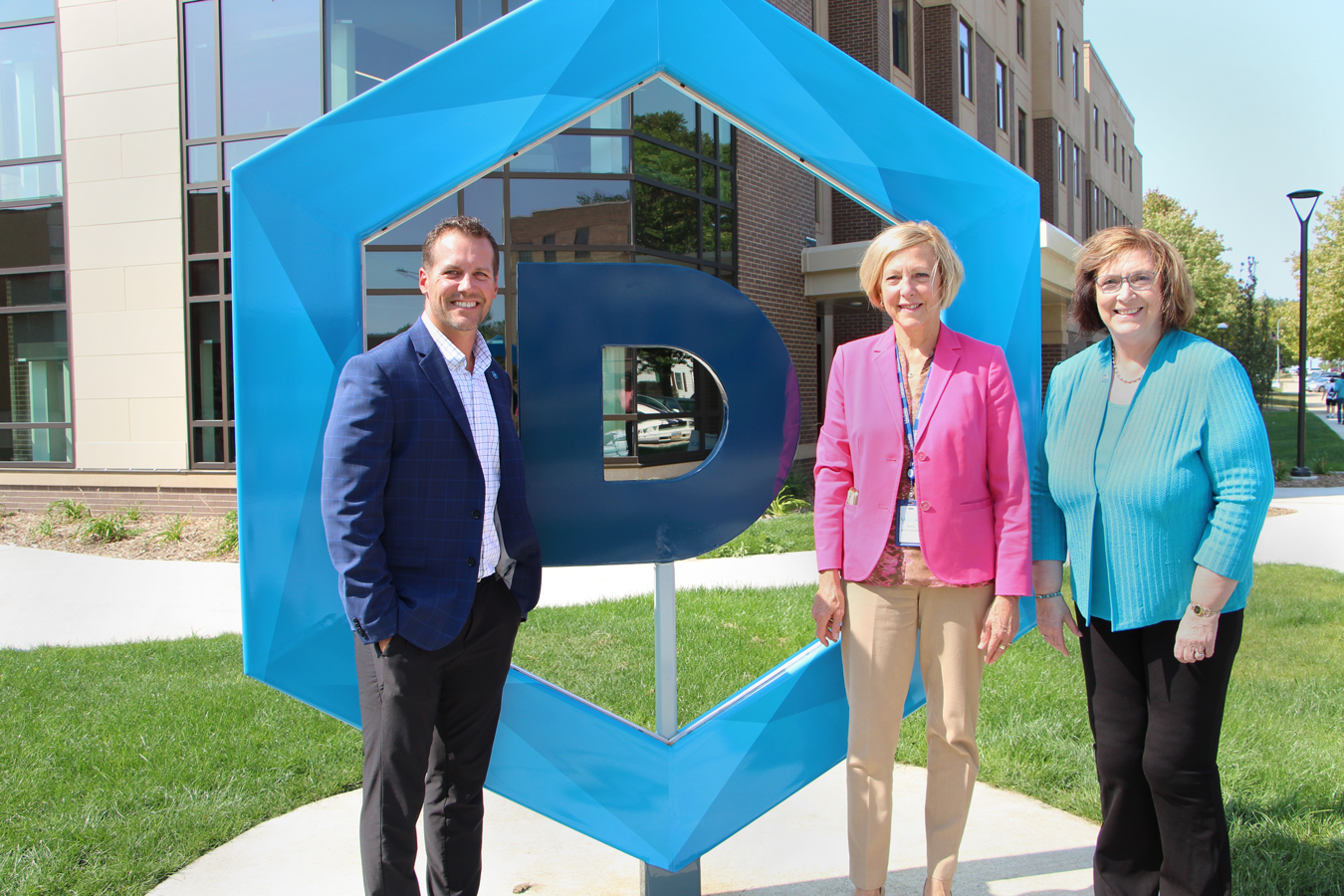 A rising Madison community has fostered mutual support between Dakota State University and Madison Regional Health System (MRHS) over time. This year a renewed agreement marks that support and collaboration with a $100,000 yearly donation from MRHS to Dakota State for the next 10 years.This financial support from MRHS reflects an investment in and dedication to the DSU Foundation, and its efforts to provide scholarships for students and help fund additional opportunities at DSU.
"This is a transformational investment from Madison Regional Health System and will provide significant impact for DSU students and the greater Madison area," said Jon Schemmel, Vice President for Institutional Advancement and CEO of the DSU Foundation and Alumni Association. "We are laying the foundation to expand our partnership for years to come and continues to build rising momentum for the future of all Trojans. We are incredibly grateful to Tammy Miller, the leadership team at MRHS, and their board for this investment and a shared vision for DSU and the Madison community."
MRHS will benefit from this partnership through promotion of their contracted health services with DSU and significant visibility at athletic and university events.
"Dakota State University has a profound effect on our community's growth, and this is why Madison Regional Health System feels it is vital to continue our partnership. With a $100,000 yearly agreement for the next 10 years, Madison Regional Health System proudly supports Dakota State University's initiatives for its students, facilities, and our region," said Tammy Miller, Madison Regional Health System CEO.
Dakota State will also benefit from the continued synergy of the partnership.
"Throughout Dakota State's 140 years, the Madison community and DSU have risen together, achieving so much more together than either could have accomplished on their own," said José-Marie Griffiths, president of Dakota State. "With this generous gift from Madison Regional, we will be well situated to continue with dynamic opportunities that will strengthen and enhance the future of both organizations."
This investment will also help Dakota State and MRHS focus on continued growth for Madison and help attract new people to the community.