August 11, 2021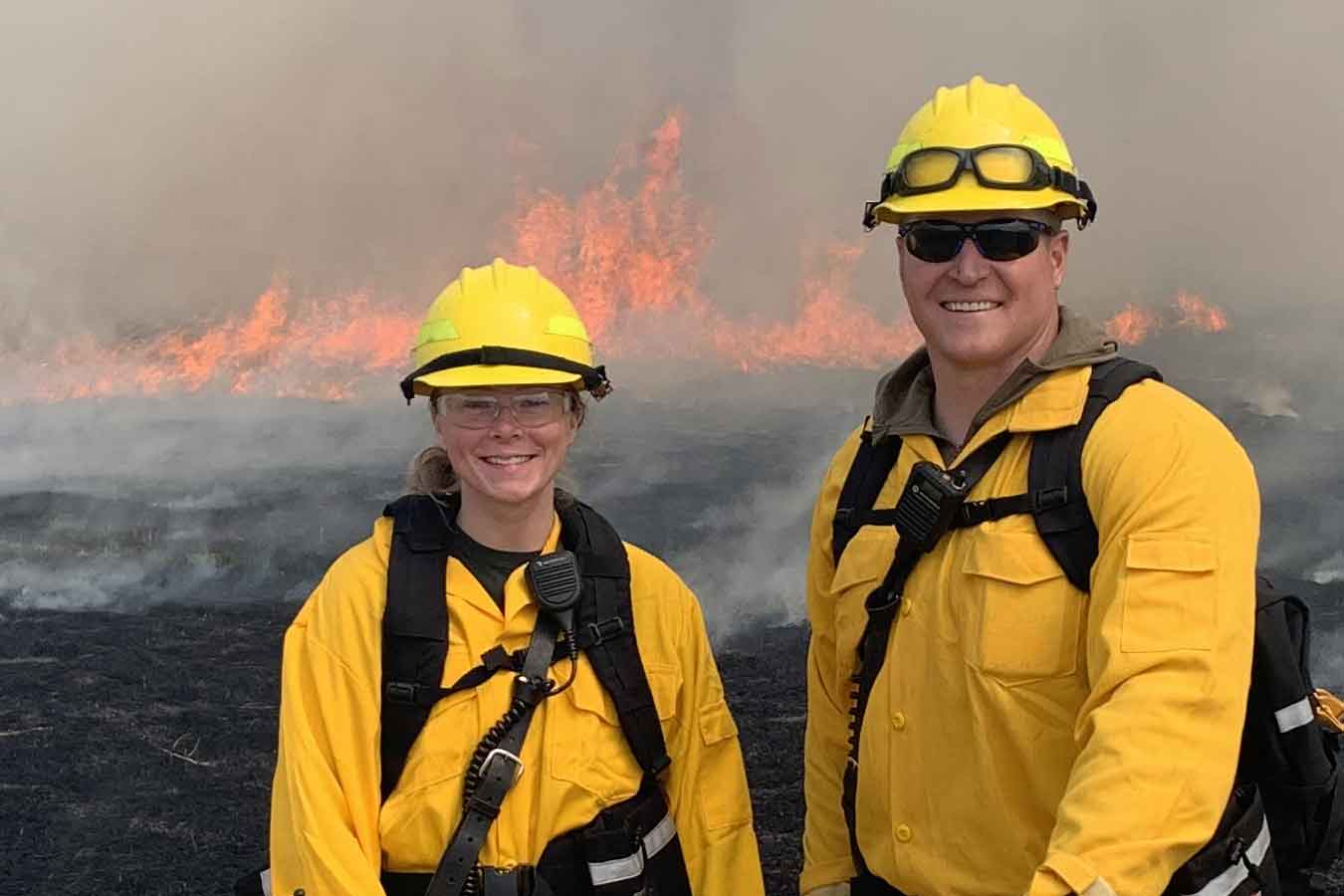 A lifelong long dream of becoming a firefighter has come true for Natalie Van Wyhe. A May 2020 graduate, Van Wyhe was inspired by her father, who served as a volunteer fireman in her hometown of Canton, SD.
"When I walked into Dakota State, I told them right away what my plans were and they were very helpful getting me there," Van Wyhe said.
She completed her exercise science degree in just three years so she could get on the 2020 hiring schedule for firefighters in Sioux Falls, SD.
Van Wyhe appreciated the small program size, which allowed her to form close relationships with her professors. Exercise Science faculty members Kari Hall and Dr. Scott Staiger both had a positive impact on Van Wyhe.
Hall helps students pair up with tutors if they're struggling with science classes, and encourages students to find what they are good at and capitalize that throughout the program, Van Wyhe explained.
Staiger helped her get an internship at the Madison Community Center, where she worked as a personal trainer and group fitness instructor.
Hall and Staiger also let Van Wyhe build assignments and projects around her goal of becoming a firefighter. This let her have a more individualized plan, while many of her classmates focused on athletic training and physical therapy career goals.
"Both of the professors have been good about checking in on me and where I'm at with my dream," she said.
Additionally, Career and Professional Development assisted her with building her résumé and creating cover letters.
"Dakota State has been a huge asset in getting me hired and feeling more comfortable even just with interviews," she shared. Her education at DSU prepared her for the process of becoming a firefighter.
The application process for firefighters opened in July 2020, followed by a civil service exam. After Van Wyhe passed the exam, she moved on to the interviewing process, followed by the physical ability test, which is done to make sure that the applicant is physically ready for the demands of the job. Next, she had to complete drug testing, a background check, and a medical exam. Finally, Van Wyhe got the offer in November 2020, and attended a 16-week training academy.
In mid-May she graduated from the program and immediately began working – taking medical calls, fire calls, whatever comes in.
In addition to her job as a firefighter, Van Wyhe coaches cross country for Canton High School and has a personal training business, Tenacious Training. Her degree and internship helped prepare her to run her own business and work with clients.