October 14, 2021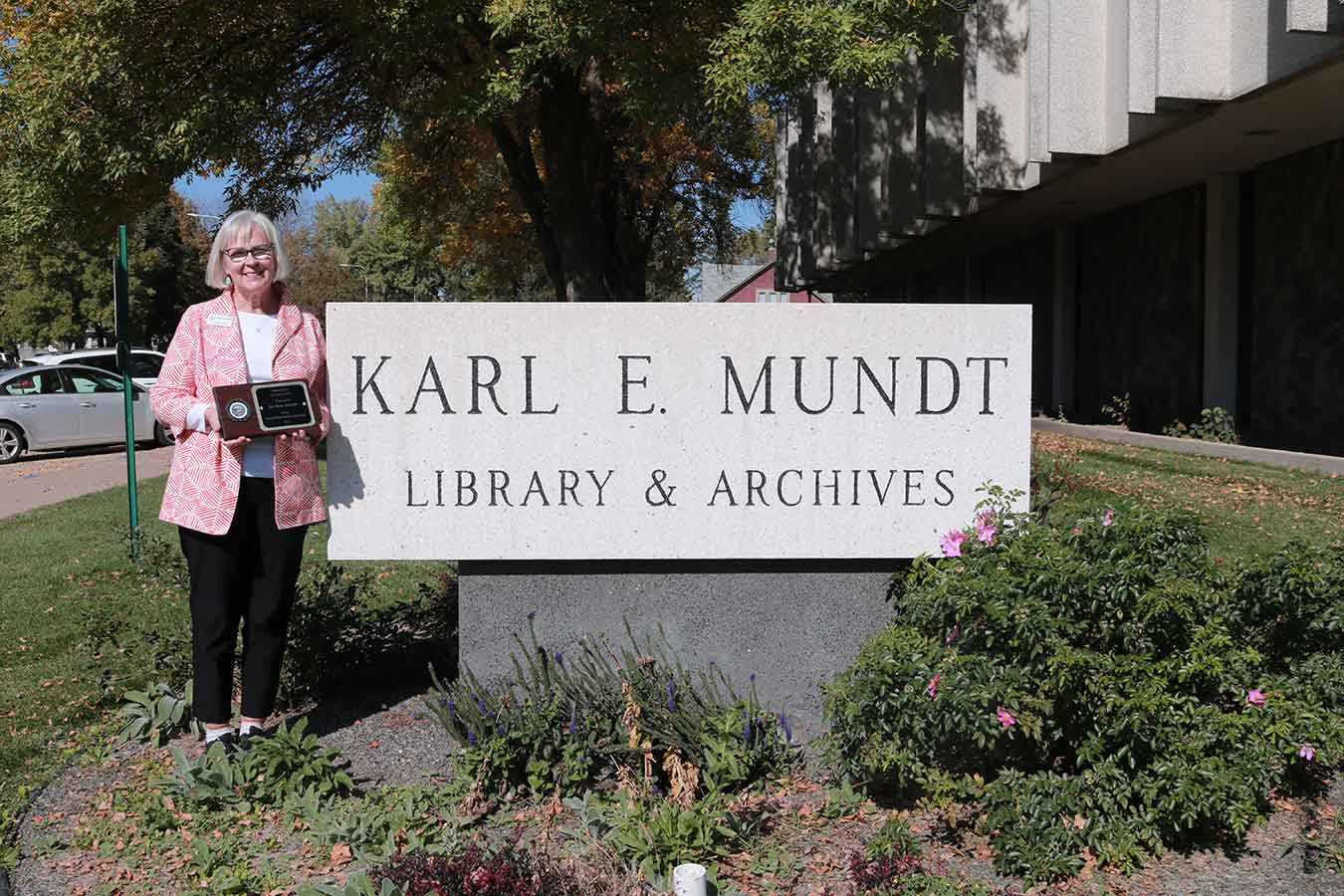 DSU Library Director Jan Brue Enright has been named South Dakota Library Association (SDLA) Librarian of the Year for 2021.
"It means a lot to me because it's a recognition from my colleagues and peers," Enright said. "I think that's what makes it extra meaningful for me, and it feels like it's a recognition for a 25-year career."
According to SDLA, the award was created in 1972 to recognize librarians who have made significant contributions to effective and improved library service in South Dakota.
From her beginnings as an assistant to her current role as library director, Enright has been working in the library industry since 1995 at university libraries. In her time at DSU as library director, Enright helped the Karl E. Mundt Library celebrate 50 years with a year of programming and special events. While COVID-19 limited what could be offered at the library the last year and a half, she's been busy working on events and programming for the fall and spring.
Enright was celebrated with a small event where she learned of and received her award at the end of September.
During the award presentation, Enright was described as a mentor, "the recipient has worked with many young librarians and helped guide them through what it means to be a librarian – all with a welcoming smile."
Beyond offering mentorship, her ability to overcome budget cuts and staff shortages during a global COVID pandemic, while maintaining and emphasizing the importance of services to her campus and her community, was also highlighted.
Her nominator shared that "one of the problems I faced when putting together this nomination was narrowing down who I should request letters of nomination from."
Whether Enright is recommending a book to patrons or justifying the budget to stakeholders, she is invested in the Karl Mundt Library and the broader community.