October 22, 2021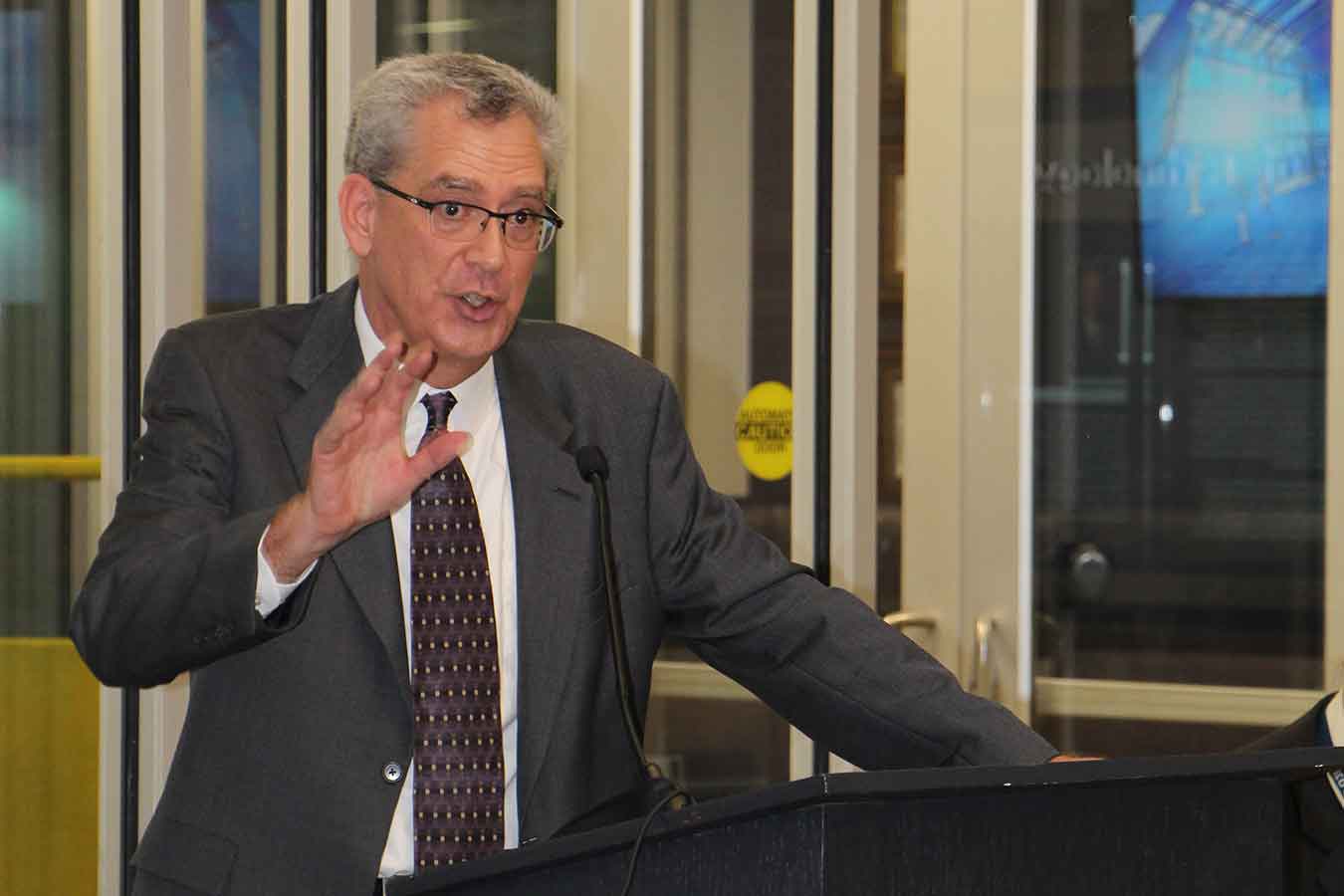 Dakota State University hosted its first-ever Forum on History and Ethics on October 21.
The forum is a new venture for the university, which is best known for incorporating technology into all majors. Dakota State is highly respected for being on the cutting edge of technology education and research.
"DSU is wise enough and aware enough to see that we cannot fully understand the computing revolution unless we can place it in context," said DSU President José-Marie Griffiths. "We need to ask questions about what history tells us, and what moral reflection provides. This forum will consider these issues and provide our students with a complete background in all things cyber, a necessary foundation as they move into the workplace in whichever career field they choose."
Dr. Joseph Bottum, Associate Professor of Philosophy, is the event coordinator.
"History matters. Morality matters. The long tradition of human thought and behavior is the only laboratory we have in which to test the consequences of ideas," Bottum said.
"How can we reach from the Ancients to the Moderns or the American Founding to the Computer Age? What is right and wrong about our world and our behavior, understood in the long tradition of human thought about history and ethics?" Bottum queried. "Here at Dakota State, we're launching this new Forum on History and Ethics to bring to South Dakota nationally significant thinkers to speak on the fundamental questions of our time."
The speaker for the inaugural forum was historian Dr. Bradley J. Birzer, Professor of History and the Russel Amos Kirk Chair in American Studies at Hillsdale College (MI). His presentation, titled: "The Essence of Freedom: Liberty from the Ancient Greeks to the American Founding."
The event can be viewed at https://youtu.be/OmKjuFNzmLc.
In addition to his teaching duties at Hillsdale, Birzer is co-founder of The Imaginative Conservative website, and the author of several books, including Russell Kirk: American Conservative and American Cicero: The Life of Charles Carroll. He and his family divide their time between Michigan and South Dakota.