November 1, 2021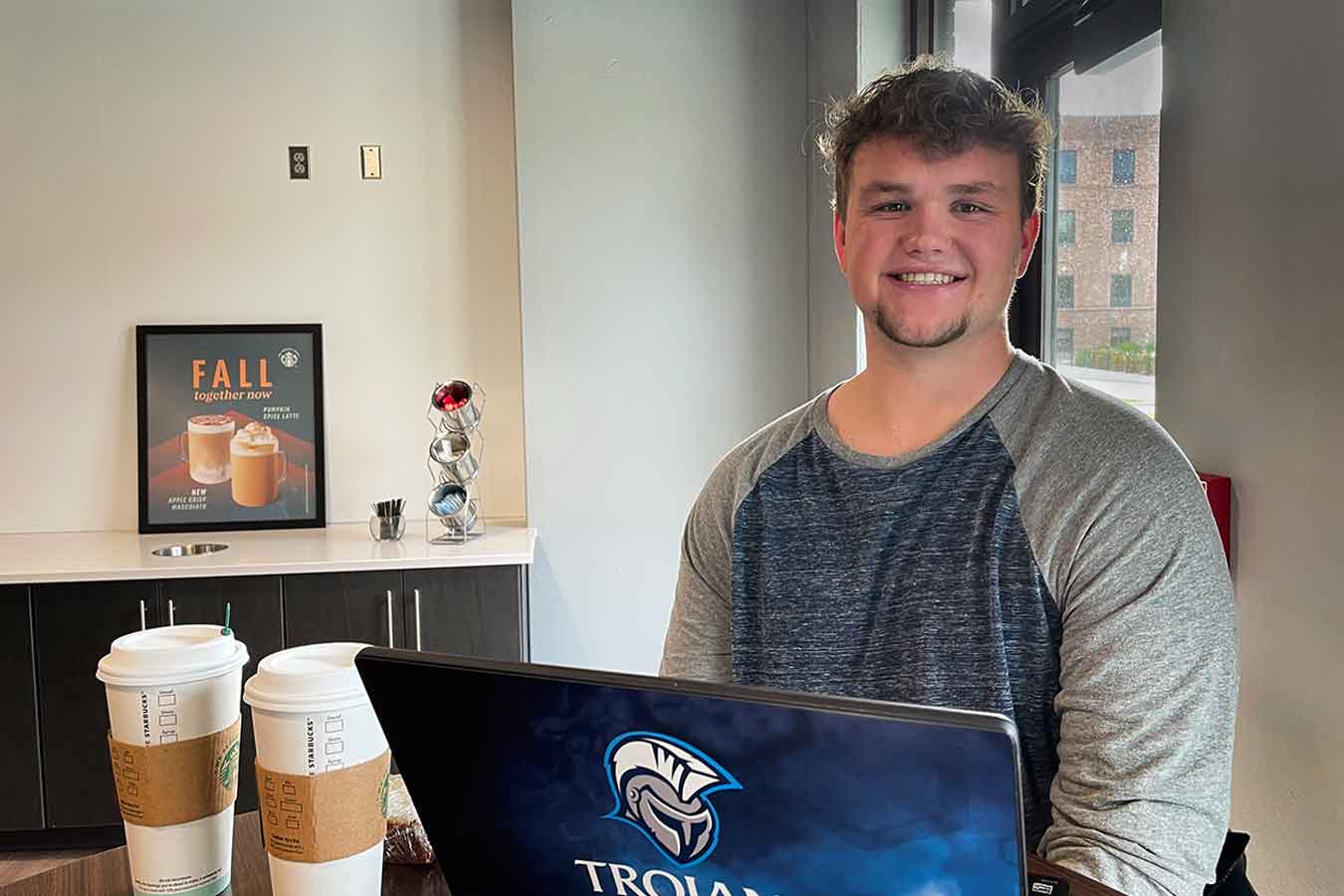 Growing up in a business family and an interest in innovative industries inspired Josh Pauley to major in business marketing.
"What I've enjoyed most about the marketing program is the knowledge I keep building semester after semester," Pauley said.
The senior from Flandreau, SD, appreciates all that Asst. Professor Deb Tech and Instructor Wendy Simmermon have taught him.
He also likes the collaborative part of marketing, noting some of his best experiences in the program have been working on group projects and networking.
Beyond working together, the marketing courses at DSU have exposed Pauley to a variety of software that is used in the industry. He's gained experience in QuickBooks, Microsoft Office, OneNote, HootSuite, and Google Garage, even earning certification in some.
He took a marketing research class this past summer where he was able to experiment with Tableau software.
"This software can pretty much put together any analytics you have and project it in one picture," Pauley explained.
He's been able to utilize Tableau at his management marketing internship with Ramsdell F&M, a private, family-owned co-op in Flandreau. Pauley worked there throughout the summer and is working part-time this fall. His role with the business includes running marketing campaigns on social media, updating the website, and connecting with print publications for advertising.
Through his work with Ramsdell F&M, he's learned a lot about graphic design, gaining experience in Adobe Elements to create advertisements. Additionally, he worked on creating videos to showcase the different agricultural elements to the business, highlighting crop scouting, crop spraying, and a crop day event.
DSU prepared Pauley for the internship through the teaching of ethics, understanding community, and being able to read numbers for accounting and business statistics.
Pauley's advice for fellow and future marketing majors is to be innovative and work hard. "Don't sit back and let opportunity pass you by."