November 9, 2021
DSU team headed to Global finals in 2022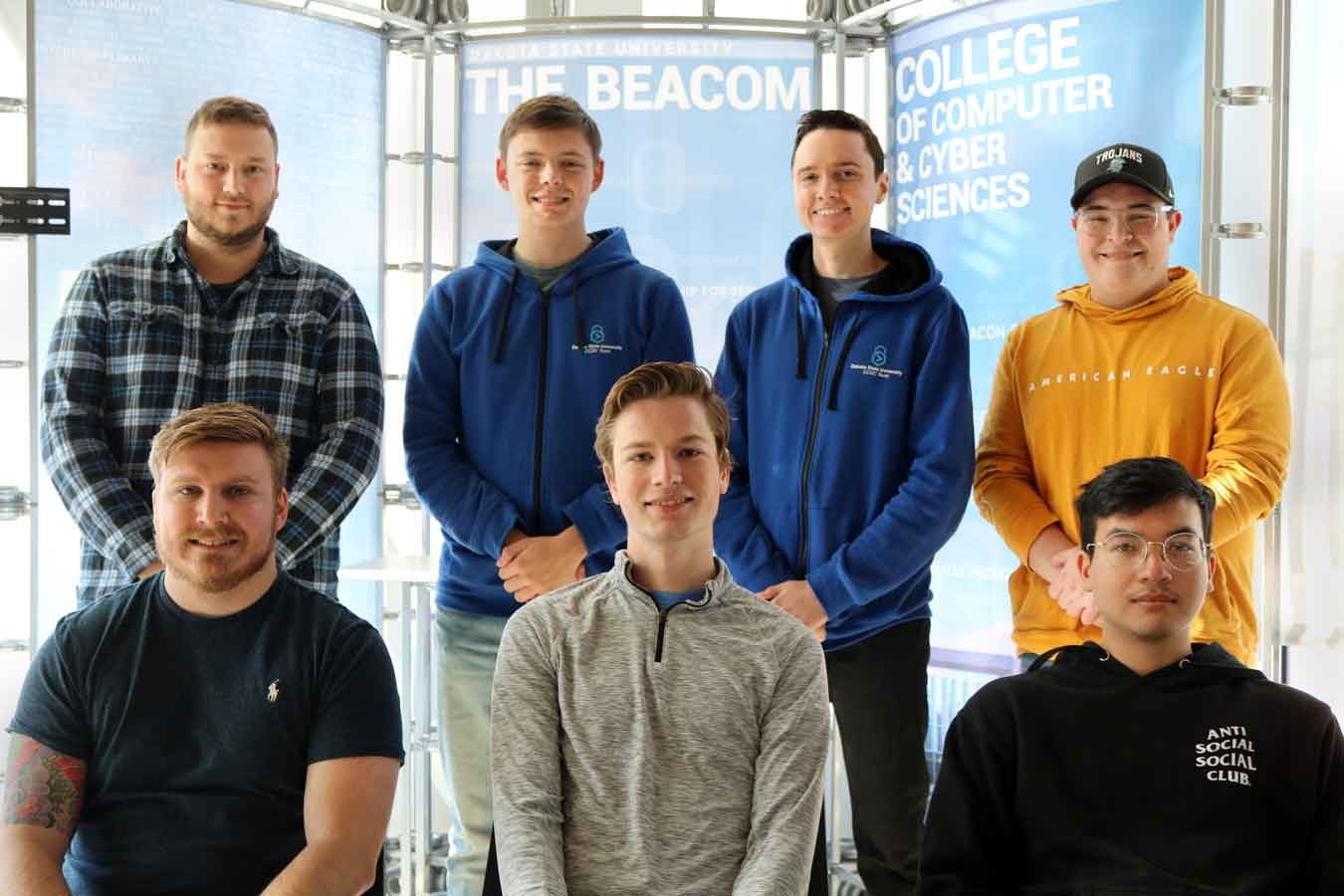 Competitions in penetration testing are realistic, so realistic that those competing "could get a job doing exactly this," said Dr. Tyler Flaagan, Assistant Professor of Computer and Cyber Sciences.
"Doing the penetration test, writing a report, and briefing others are exactly what companies are looking for in a junior penetration testing role," Flaagan said.
He is faculty coach for the Dakota State team who won the Central Region Collegiate Penetration Testing Competition (CPTC) in October. This win qualified them for the global championship January 6-9, 2022, hosted by New York's Rochester Institute of Technology (RIT). They will compete against 14 other teams from the United States, Canada, the Middle East, and Europe.
The CPTC was developed by an RIT professor to mimic this real-world environment, after seeing a gap between classroom knowledge and the real workforce world. The teams must use their technical knowledge, communication abilities, and collaboration skills as they simulate a cyberattack against a fictitious company's system to check for vulnerabilities. These weaknesses are reported to company officials, often with suggested solutions. This process is sometimes called ethical hacking.
Team captain Shane Donahue, a Cyber Operations major from San Diego, Calif., said the competition presents the teams with a unique opportunity to elevate their technical skills, and also practice their soft skills through report writing and oral presentations.
The 2021 CPTC team members include:
Shane Donahue, Cyber Operations, from San Diego, Calif.
Jake Hince, Master of Science in Computer Science from Buffalo, Minn.
Austen King, Cyber Operations, from Volga, S.D.
Cody Mayer, Cyber Operations, from Sheldon, Iowa
Nathan Ord, Cyber Operations, from Elburn, Ill.
Chirawat "Kim" Yooyuenyong, Cyber Operations, from Beresford, S.D.