Schaefer named commencement speaker
December 7, 2021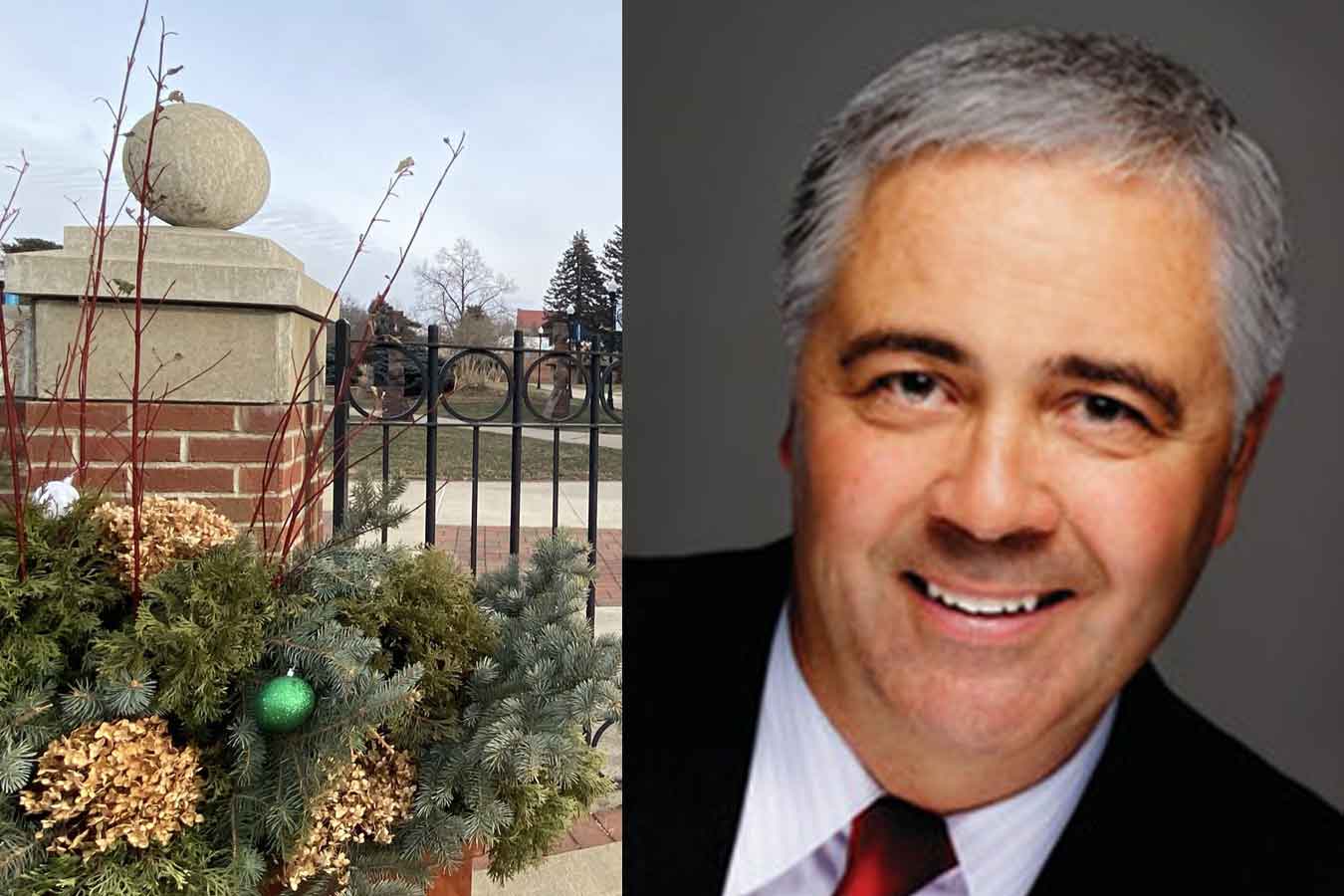 "Trust yourself."
That is the advice Randy Schaefer will share when he addresses the 161 graduates at Dakota State's Fall commencement on Saturday, Dec. 11, at 10:30 a.m. in the DSU Fieldhouse.
Schaefer is a DSU alumnus, graduating in 1984 with a degree in Physical Education. His experiences in DSU's classrooms and on athletics teams built his confidence.
"I credit DSU with all the good things that have happened to me," Schaefer said.
Schaefer has been a State Farm Insurance agent in Madison since 1999. He has won State Farm awards including the Agency Masters Club and Chairman's Circle. He is also an active member of the Greater Madison Area Chamber of Commerce and the Lake Area Improvement Corporation.
Schaefer currently serves on the DSU Foundation Board of Trustees, and he and his wife Theresa, also a DSU alum, were named the 2021 Parade Marshals for the fall Homecoming celebration at Dakota State.
Schaefer also served on the South Dakota Board of Regents from 2009-2021, including two years as board president.
"I feel like I was challenged and grew as a person while I served on the board, and I'm thankful to have had that experience," he stated.
Individuals he met throughout that time were "the best people our state has to offer," Schaefer said. He found that "the talent we have in our state doesn't take a back seat to anybody. It's as good or better than talent in any other state."
He predicts that the exciting developments taking place at Dakota State right now are going to secure the university's place at the heart of solutions for our public university systems, state, and the country.
Also speaking is Alexis Vander Wilt, a graduate student from Mitchell, S.D., who will speak on behalf of the graduates.
Alumnus Tom Nielsen, the Associate Director of Alumni and External Engagement, will induct the new graduates into the Alumni Association. Regent Tony Venhuizen, from the South Dakota Board of Regents, will confer the degrees. DSU Voices will provide musical selections under the direction of Sandy Champion, DSU Music Programs Director.