Klosterman named student speaker for DSU Commencement
May 4, 2022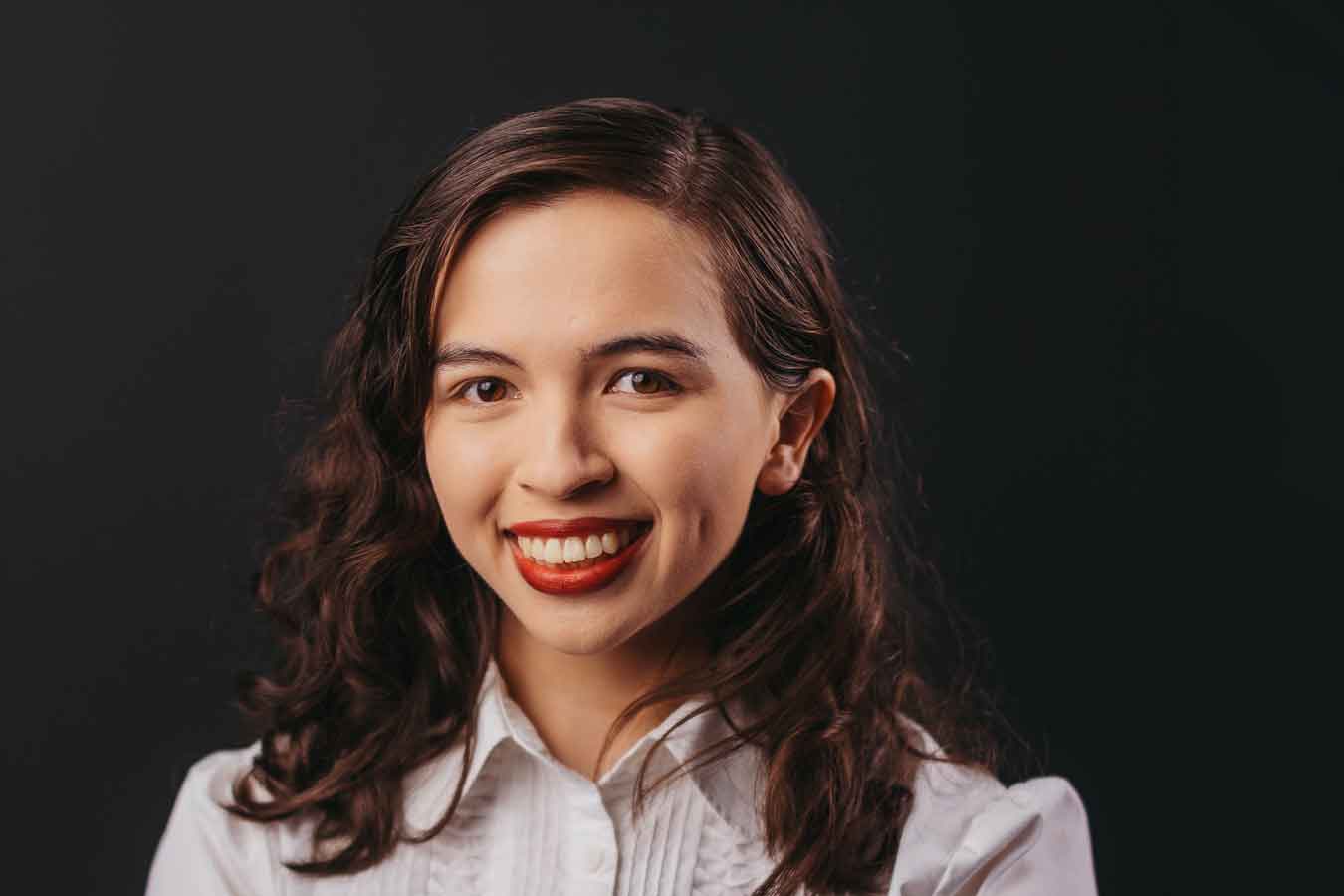 Plans may not turn out the way you initially imagine, said Mariel Klosterman, but if you apply yourself and give it time and effort you will be able to achieve your goals.
Klosterman will be sharing this advice with her fellow graduates at the Dakota State University spring commencement ceremony on May 7, as the student speaker. She will be receiving her bachelor's degree in Network and Security Administration at the 10:30 a.m. ceremony.
It was easy to find an example to illustrate her statement – the last two years with COVID.
"I was surprised by how challenging so many things were during the pandemic, and with the different precautions we needed to take, and this created mental health struggles for students," she said.  
She really appreciated the faculty and professors throughout COVID who worked to make coursework flexible. "By trying to ease some of the strain the restrictions put on all of us they made it work, and I really appreciate that," she said.
Now that the pandemic has been reclassified as endemic, "it's a relief to know we made it through that." But when questions came up about graduation and graduation parties, Klosterman admitted "I hadn't thought 'celebration' because of all the complications, but looking back, and knowing how my classmates and I worked really hard with it, I think we definitely should celebrate this milestone."
Klosterman has been a commuter student, driving to campus a few days a week from her home in Brandon, S.D., for some in-person classes, and taking other classes online. "I prefer in-person classes," she stated, "but like the flexibility of online options."
She only participated in a few on-campus extra-curricular events but was still able to make some really good friends, develop relationships with faculty, and learn important concepts from all her classes.
"I was still able to get a lot out of my education."
She and her sister, Annabelle (also a DSU student), created a new outreach program through CybHER. The Cyber Community Club, or Cx3, is designed to build long-term connections with those interested in learning more about technology. "We have been able to help a lot of people through Cx3," she said, including encouraging many to attend DSU's summer GenCyber Camps.
Her biggest accomplishment while at DSU is her work with information security management sock pocket accounts. Sock puppets are fake social media accounts, basically aliases, created by someone with specific goals in mind; this is part of an OSINT (open-source intelligence) social engineering technique.
This subject was something she chose as part of a class project. "I built it out a bit more than I expected, but I really liked it and kept building it." In turn, "this opened up a lot of opportunities for me," including speaking on the topic as a subject matter expert in DSU classes and industry conferences.
"This introduced me to a whole new field I hadn't considered, but is something I really enjoy."
Given that so many positions are becoming hybrid or tech-adjacent (requiring the ability to understand and write code), her experience demonstrates that plans may turn out differently than imagined, but still bring success and enjoyment.
"Once you understand the technology, there is so much more that you can get out of a job."
Klosterman is considering her employment options, or perhaps graduate school, but in the meantime will continue to work on her skills.