DSU announces new CyberCorps cohort
September 15, 2022
Nine students have been named to the Dakota State CyberCorps program for 2022-2023.
A national scholarship for service program through the National Security Agency, the CyberCorps program has grown steadily on campus since first being offered in 2010. With 25 active members on campus this year, and 122 students who have come through the program over the last 12 years, it is listed as the largest program in the nation.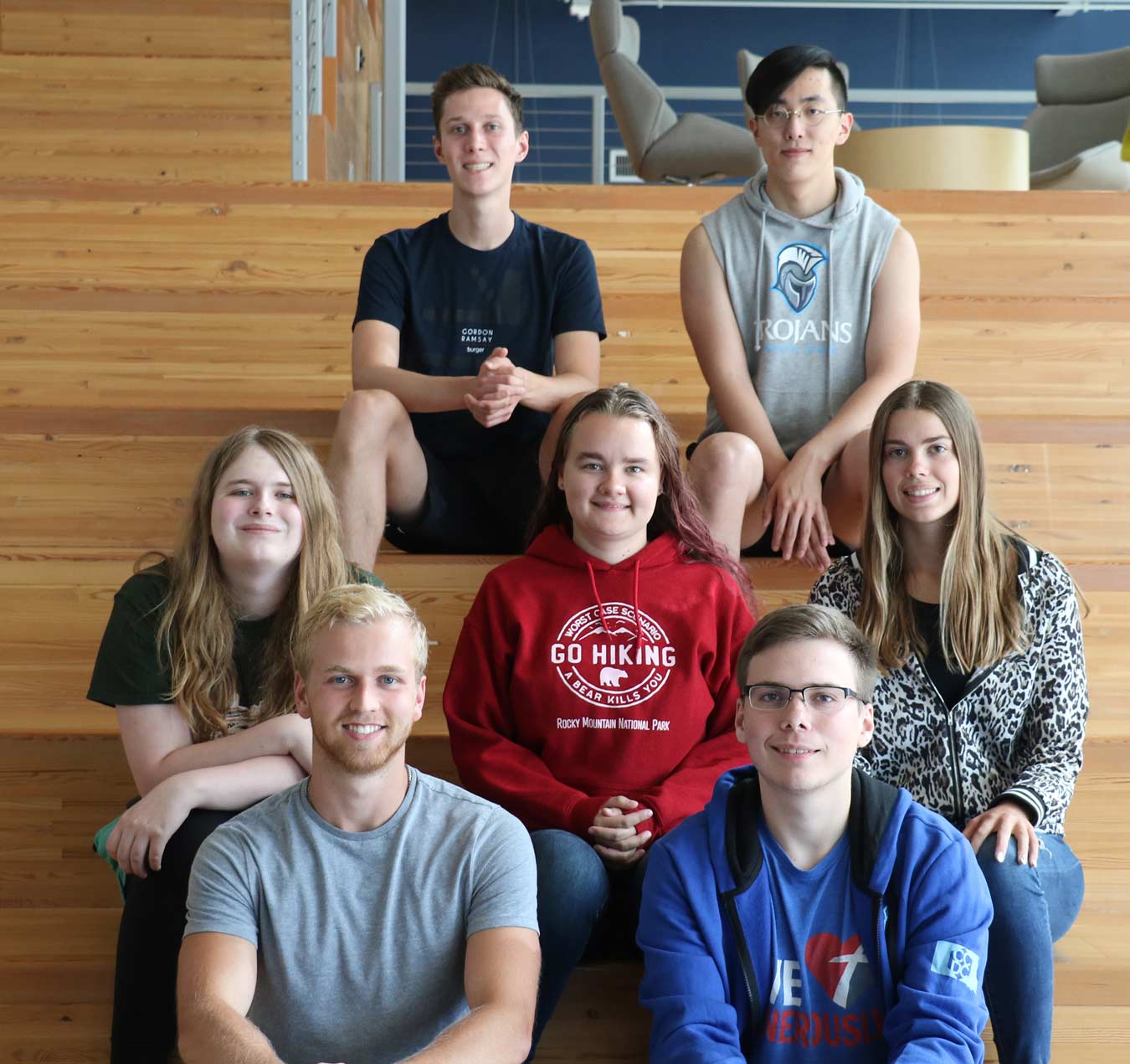 This distinction is significant given the size and location of the university, said Dr. Michael Ham, Associate Professor in The Beacom College of Computer and Cyber Sciences, and Director of the DSU program. He also noted that DSU CyberCorps students have 100% placement in internships and full-time work with government agencies such as the NSA, U.S. Air Force, and national labs around the country. "We're one of few schools with that good of a track record."
The overall quality and expectations of students have increased over the years, and the applicant pool has been getting better and better, Ham stated.  "I think students are hungrier for some of the opportunities available to them, such as participation in clubs and competitions, and these scholarship for service options," he said.
"They are constantly pushing that bar, and that's encouraging to see." Through participation in clubs, research projects, and competitions, students see the CyberCorps students as role models.
CyberCorps was created under the Federal Cyber Service Training and Education Initiative, with the purpose of giving government agencies an advantage in recruiting and training cybersecurity professionals, closing the workforce shortage, and competing with similar positions in the private sector.
The program covers 100% of tuition and fees for the students, provides a stipend ($25,000 for undergraduates and $34,000 for graduate students), and $6,000 for professional development and books. They also have paid summer internships and are guaranteed security jobs following graduation in federal, state, local or tribal government. Students may renew this scholarship for up to three years.
The 2022-2023 cohort includes:
Abby Baker, Cyber Operations/Mathematics double major, from St. Bonifacius, Minn.
Daniel Eager, Cyber Operations/Cyber Leadership and Intelligence double major, from Sioux Falls, S.D.
Hannah Droge, Cyber Operations, from Humboldt, S.D.
Isabelle Bakker, Cyber Operations, from Hudson, S.D.
Jackson Heiberger, Cyber Operations/Network and Security Administration, double major, from Beresford, S.D.
Jacob Davie, Cyber Operations major, from Blaine, Minn.
Max Davis, Cyber Defense master's degree, from Watertown, S.D.
Michael Fahnlander, Cyber Defense master's degree, from Plymouth, Minn.
Tyler Thomas, Cyber Operations/Network and Security Administration double major, from Forest Lake, Minn.