February 28, 2023
"I really do love this job," said Jess Tarr, who is in her second semester as a tutor with DSU's Trojan Tutoring Center.
"I've wanted to be a teacher since I was a little kid," said the senior Computer Science major from Las Vegas, so she is happy to be tutoring student learners in computer science and math. "This is as close as I'll get until I graduate," in spring 2023. She will complete her master's degree in Fall 2023, and then "maybe I'll teach computer science in middle school or high school or college."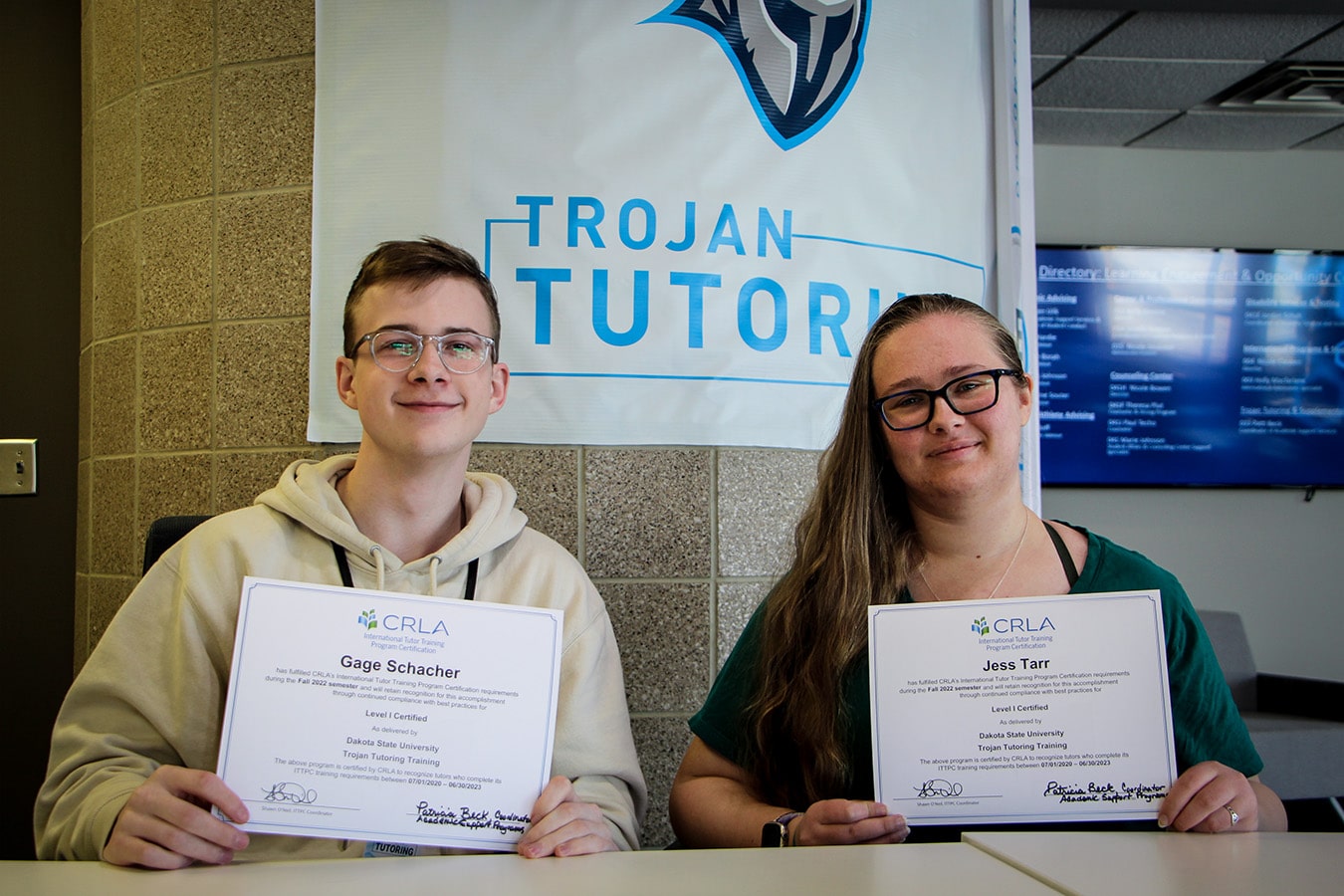 She and fellow tutor Gage Schacher enjoy their jobs but are also well-trained. Both recently earned tutoring certifications through the College Reading & Learning Association (CRLA). This organization includes student-oriented professionals active in the fields of reading, learning assistance, developmental education, tutoring, and peer education at the college/adult level. Through certification, tutors learn the best ways to conduct a productive tutoring session, including learning communication and soft skills to better interact with student learners.
It was an accomplishment to become certified, said Schacher, but worth it. He tutors computer science and math courses. "I like helping people out, seeing their progress, and how something can 'click.'" Schacher is a Cyber Operations major from Denver, Colo., who will graduate in spring 2024 and continue on for his master's degree through DSU's 4+1 program.
To schedule a session, current students can click here:
SIGN-UP FOR TUTORING
, or for more information, contact Patti Beck, the Coordinator of Academic Support Services.