February 10, 2023
José-Marie Griffiths, President of Dakota State University in Madison, S.D., has been awarded the Chief Executive Leadership Award from the Council for Advancement and Support of Education (CASE) District VI.
The Chief Executive Leadership Award is presented annually to an outstanding president, chancellor, headmaster, or system head of a District VI member institution.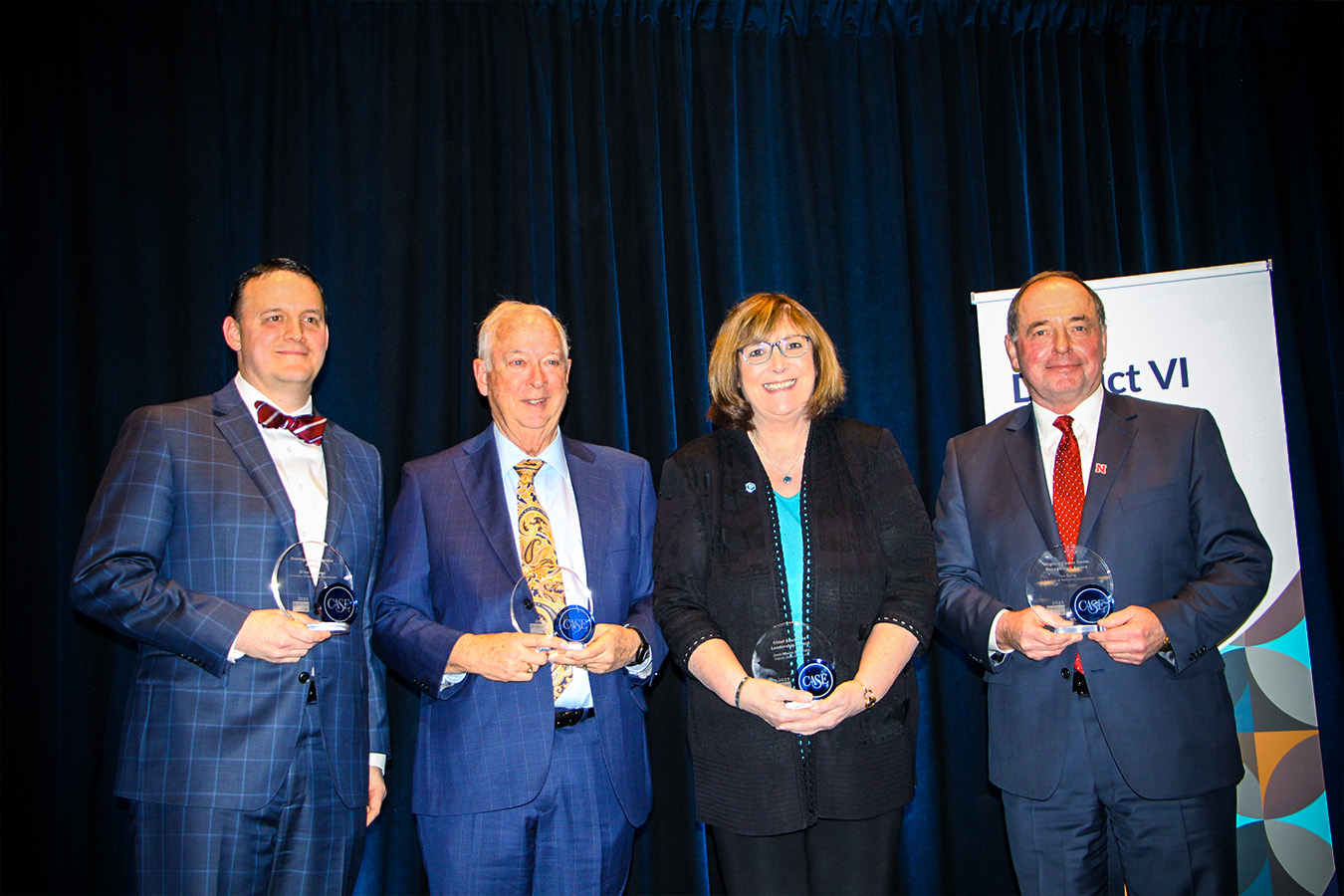 "CASE District VI is thrilled to recognize Dr. Griffiths for her remarkable contributions to Dakota State University and the higher education profession," said Aaron Rouse, CASE District VI Chair. He is the Director of Fund Stewardship and Management, University of Nebraska Foundation.
"She is a proven leader whose vision has sparked transformative change on the DSU campus that will serve students, faculty and staff, and alumni for years to come. We are proud to add Dr. Griffiths' name to a long list of visionary institutional leaders who have previously received this honor," said Rouse.
Griffiths has spent her career in research, teaching, public service, corporate leadership, workforce and economic development, and higher education administration, with special focus on work in STEM fields. When she came to Dakota State in 2015, she saw the strengths of Dakota State, its academic capabilities, its research potential, and multiple distinctions as Centers of Academic Excellence from the NSA. Building on these, she created a vision that is transforming the "little college on the prairie into a cyber powerhouse of the plains."
Through her efforts, the University has become a special-focus STEM institution that prepares students to fill cyber workforce needs in all fields. Dakota State graduates are individuals who are capable and successful in navigating the complexities of the cyber world of the future.
Colleagues nominated Griffiths for this honor, which made the award special, she stated. "We have a shared vision of our future as we innovate new ways to reach and exceed our bold goals."
Other CASE VI award winners include: Volunteer of the Year Mike McCoy, with Wartburg College; Joe Selig from University of Nebraska-Lincoln, named the Virginia Carter Smith Recognition award winner; and the Distinguished Service Award winner Brian Hastings, also from UNL.
Griffiths pointed out that she and these fellow award winners are lucky to work in the amazing field of higher education.
"Every day, we help people learn, discover, create, and innovate so that lives can be purposeful and consequential."
The awards were presented on Feb. 6 at the CASE District VI Conference in Denver.