March 13, 2023
Even as a student, it's important to network with your peers.
Connor Starrett is able to do just that this week, at the AFA Warfare Symposium this week in Colorado.
A Dakota State student and Air Force cadet major, Starrett learned of the professional development opportunity through his ROTC unit, the780th Cadet Wing at South Dakota State University. He was one of three regional cadets chosen to attend. The 2023 theme is: "Dominant Air & Space Forces to Deter, Fight & Win."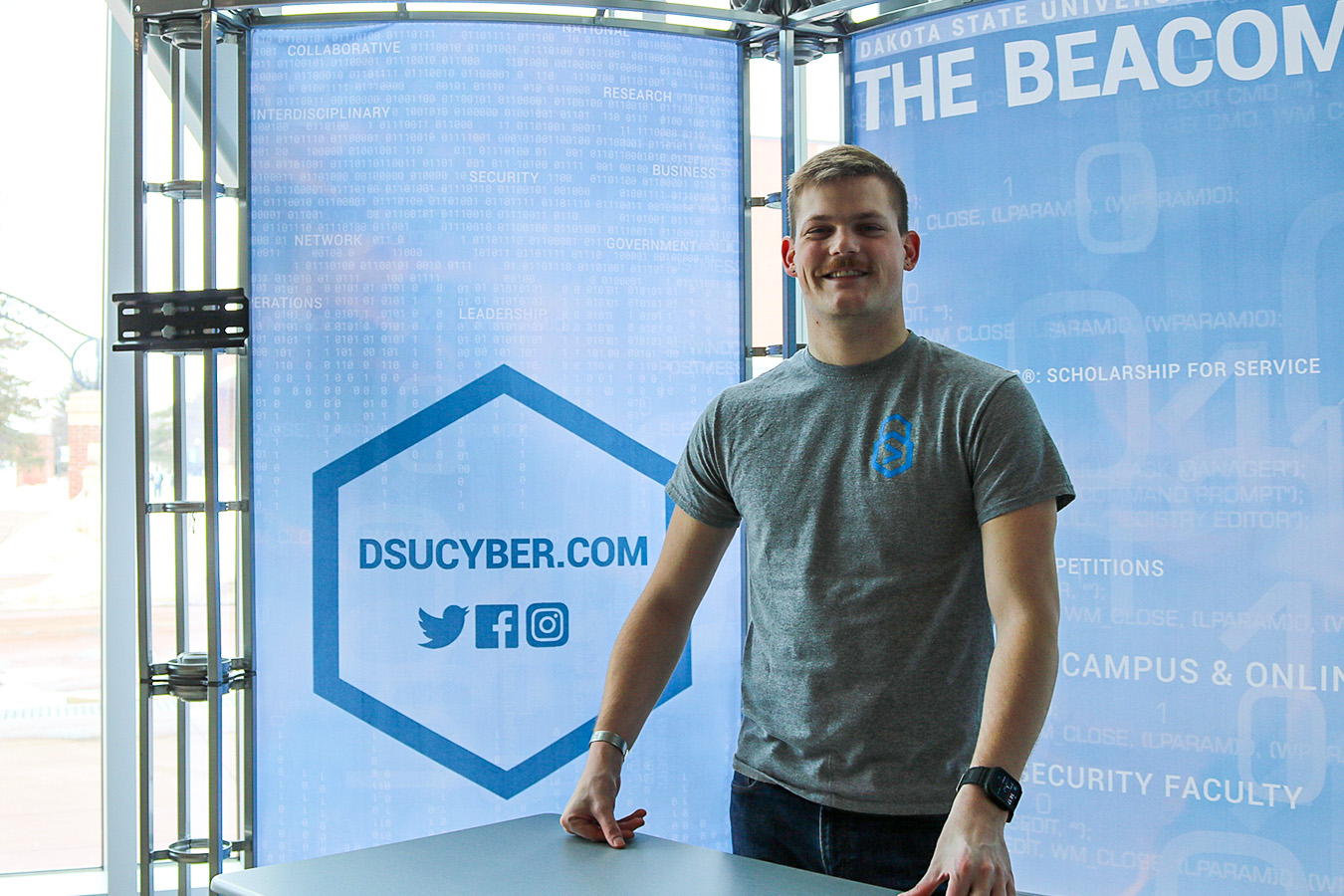 Attendees were able to hear from senior Air Force, Space Force, and industry leaders, network with other military members, spouses, and industry, and visit with more than 100 exhibitors to learn about the latest technology.
"I also look forward to the opportunity to meet other cadets from across the country and see ideas they may have," he stated. "There is a saying that it's a small Air Force, but the symposium will provide a chance to develop important connections now," he added. As a young future officer, he was looking forward to hearing from the Air Force leaders, particularly in regard to the cyber disciplines.
This symposium complements his Dakota State coursework to prepare him for a role in cyber. A double major in Computer Science and Cyber Operations, Starrett is looking to join the Space Force after he graduates. He appreciates DSU's unique courses, small class sizes, and one-on-one opportunities with professors. These allow students to dive deeper into topics, something he appreciates as a transfer student.
"I actually applied to DSU twice," said the Hampstead, N.C., native. He applied initially as a high school senior when he was recruited to run track and cross-country, but due to family health issues he stayed closer to home, at East Carolina University. When the situation improved, he applied again as a transfer student. "I moved my things into my Jeep and moved 1500 miles and have not looked back."
DSU's partnership arrangement with the ROTC program at SDSU also gives Dakota State students the advantage of Air Force opportunities. The collaboration also helps create a strong partnership between the schools, and allows students to "build really awesome relationships," he said.
Starrett's family relationships have also motivated him for this path. His parents are Air Force veterans, and after their military careers, they continued to serve those who served, and he wants to follow their example.
"I want to do what I can do to help other people." - Connor Starrett
When he is commissioned as an Air Force officer next spring, "I will be the first commissioned officer in my family line," he said, "but I will be standing on the shoulders of giants."