Visit DSU
Welcome to Trojan Nation
Whether you're already admitted, choosing between schools, or just beginning to explore college options, the best way to get to know us is to take a tour. Schedule a personalized visit anytime.
We can't wait to meet you!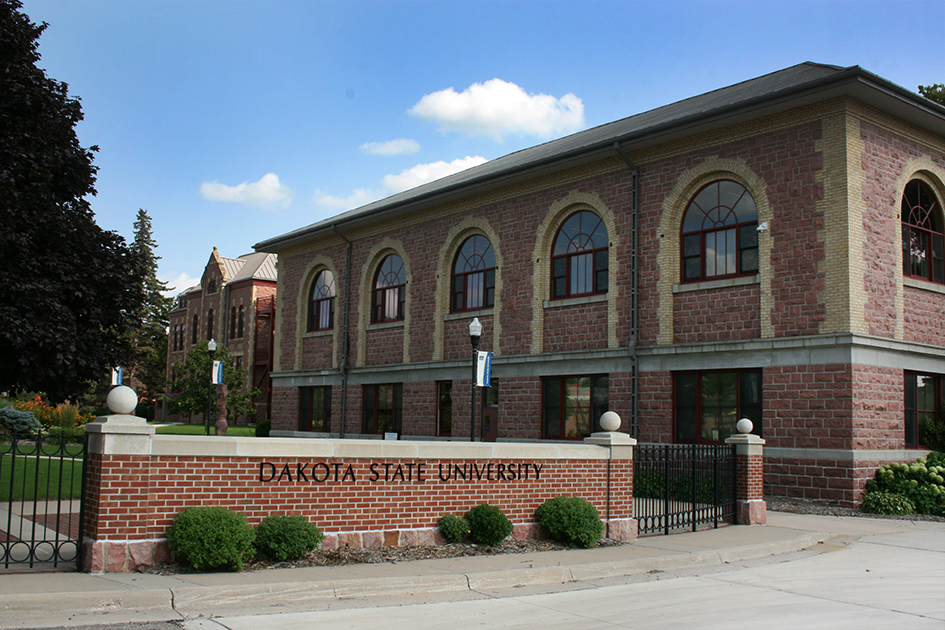 Individual visits
If you prefer a one-on-one approach, we're happy to create a customized tour! Your individual visit to DSU generally lasts about two hours and includes:
A tour of campus
The chance to talk to an admissions counselor
A one-on-one meeting with a department representative in the major of your choice 

Safety protocols are in place. We will review with you prior to your visit, but please familiarize yourself with them so expectations are clear

 - learn more
 Virtual visits
Or sign up now for a one-on-one virtual visit with a DSU admission counselor. These visits last around an hour and a half and will help you learn about the admission process, tuition & fees, scholarships, and more!
Discover DSU Days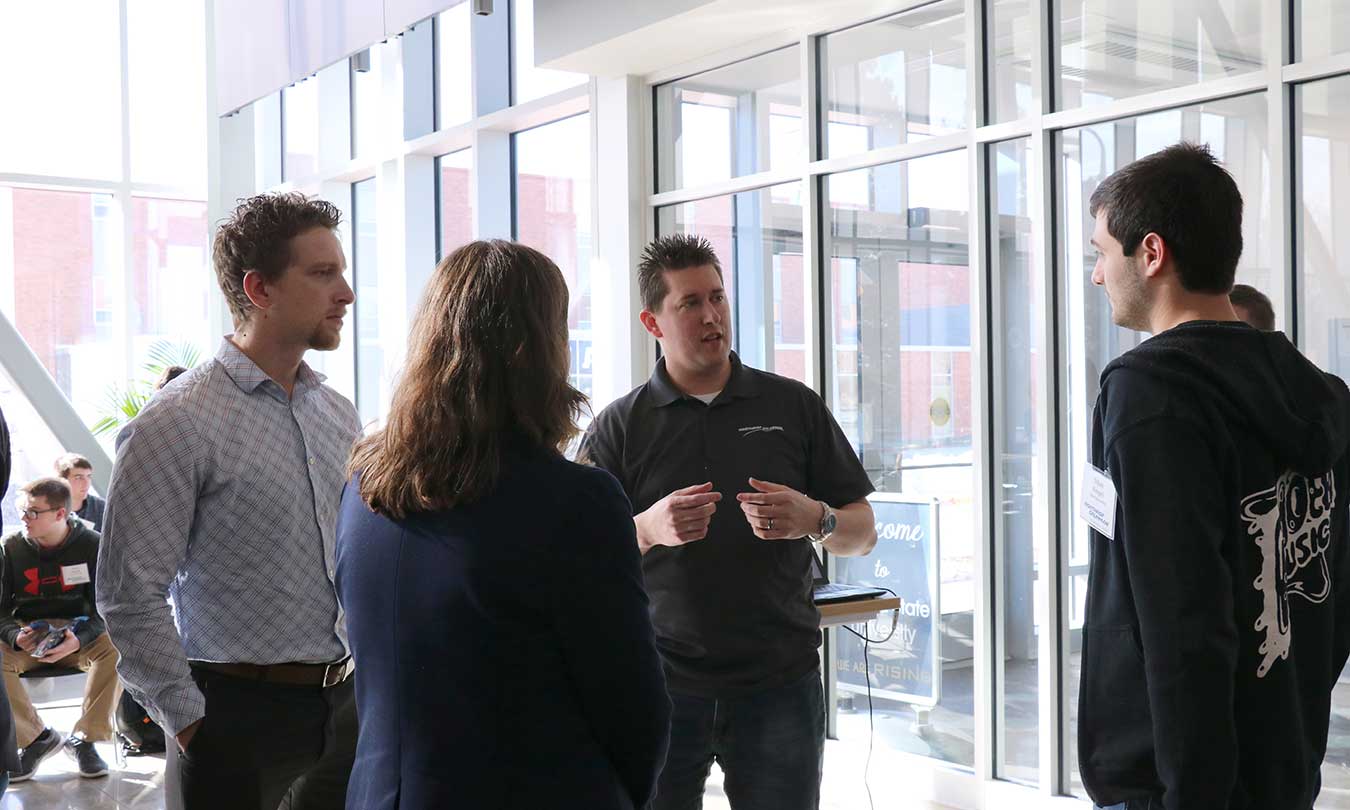 Stay a while! Explore Dakota State from multiple perspectives, including those of current students and faculty. These half-day events feature:
Campus tours
Presentations on life at DSU, academic programs, financial aid, and our tablet PC program
Panel discussions with students
Breakout discussions with faculty
Lunch on campus
Student services fair
Options to visit with an ADA coordinator, Veterans representative, or athletic coach
Register Today:
Get ready to Discover DSU!
Meet up with professors, staff, coaches, club advisors, and students to explore how you will fit in at Dakota State. Tour our campus and learn about admission, scholarships and financial aid, as well as student housing. During this fun, interactive day, you'll also get an insider's look at innovative technology and how that tech gets put to work in all DSU majors. 
Freebies!
A continental-style breakfast and a lunch are on us! PLUS you'll take home a FREE DSU T-SHIRT as a thank-you for visiting.
Ready to apply?
High school seniors who apply for admission while attending a Discover DSU Day get an access code to waive the application fee!
| | |
| --- | --- |
| SCHEDULE | |
| 8:30 | Check-In |
| 9:00 | Welcome |
| 9:05 | Life at DSU |
| 9:45 | Break |
| 10:00 | Funding your education |
| 10:30 | Student Panel |
| 11:00 | Campus Tour |
| 12:00 | Commute |
| 12:15 | Faculty Session |
| 12:45 | Lunch |
| 1:30 | Check-out |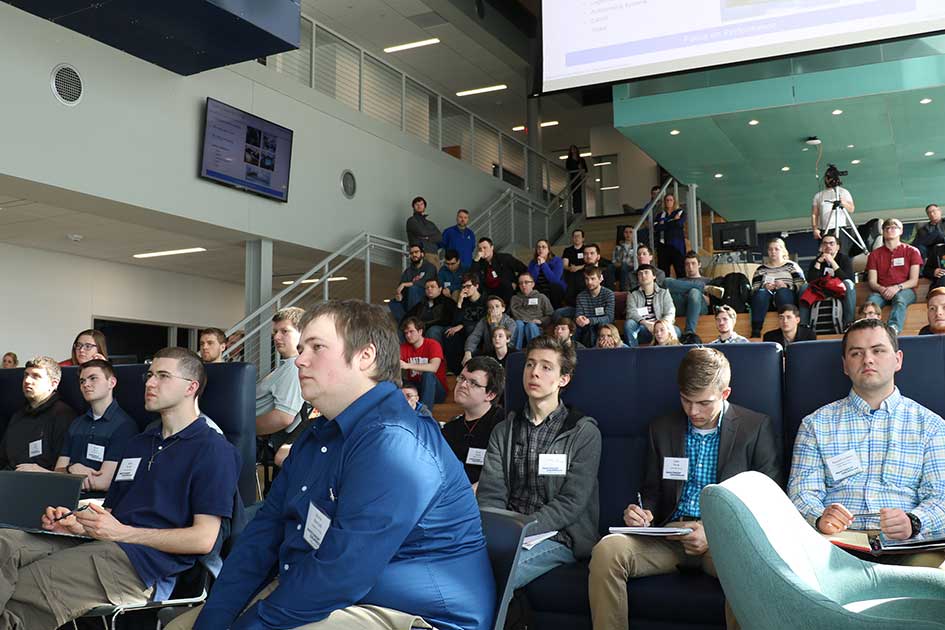 Program Preview Days
You've heard about our programs, so dive into the one that interests you! What better way to explore a program than to get hands-on with the tools professionals use every day in their careers. These interactive exploration days allow you to get an in-depth look at these programs as well as get the opportunity to hang with faculty, staff, and students.
All Fools Day Game Faire
Are you interested in a computer game design degree? Maybe you've always wanted to be a game designer, animator, or programmer. Or maybe you're undecided but have a creative mind. Learn about DSU's technology advantage. Our All Fools' Day Game Faire allows you to get an in-depth look at our Computer Game Design program.
Register Today
Webinars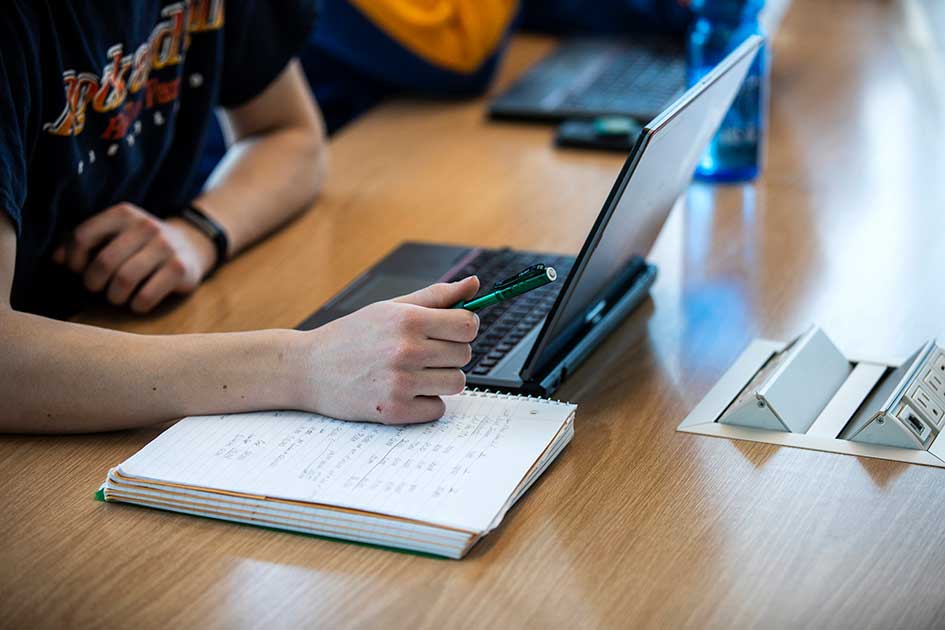 Upcoming events
July 19, 2023 – Athletics – 8:00 p.m. CST
Calling all future Trojan student-athletes! Join Dana Hoff, Athletic Academic Advisor. and Abbey Cook, Head Athletics Trainer, for information about NAIA eligibility, class scheduling, athletic physicals, insurance, and required paperwork.
Register for the Athletics Webinar
July 26, 2023 – Disability & Strong Services – 8:00 p.m. CST
Come talk with Theresa Plut and Jordan Schuh from the DSU Counseling Center to learn more about DSU's Disability and Strong Services. Jordan will talk about steps to use, and resources for students on 504 plans and IEPs; while Theresa will cover our Strong Services services for students on the autism spectrum. Please join them as they talk about student resources and success, and other programming they offer for students for the upcoming academic year.
Register for the Disability & Strong Services Webinar
August 2, 2023 – Welcome Weekend – 8:00 p.m. CST
Housing, and dining, and move-in, oh my! Who is ready for move-in day? Join Nic, Kim, and Mandy as they talk through some last minute details for Welcome Weekend. They will cover housing details and what to bring, ways to be financially ready and other things your Trojan card can do, and cover the ins and outs of orientation which will kick off just after move-in.
Register for the Welcome Weekend Webinar
August 9 – Transfers  – 8:00 p.m. CST
Switching colleges can be scary but also a refreshing change of pace. Join Autumn Pitz, transfer coordinator and Mandy Hendrix as they cover details about move-in processes for transfer students, as well as what DSU transfer orientation looks like. Get ready to take those final steps to becoming a Trojan!
Register for the Transfers Webinar
Group Visits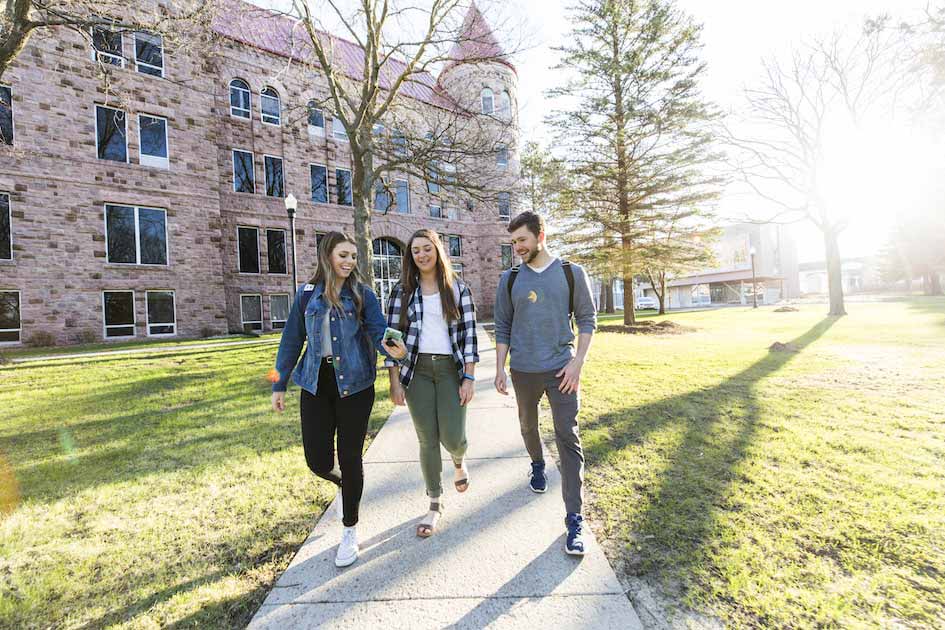 Interested in bringing a group, (class, athletic team, TRIO group, etc) to campus?
Request a personalized group visit by emailing dsu-campusvisits@dsu.edu or calling DSU Undergraduate Admission (605) 256-5139.
News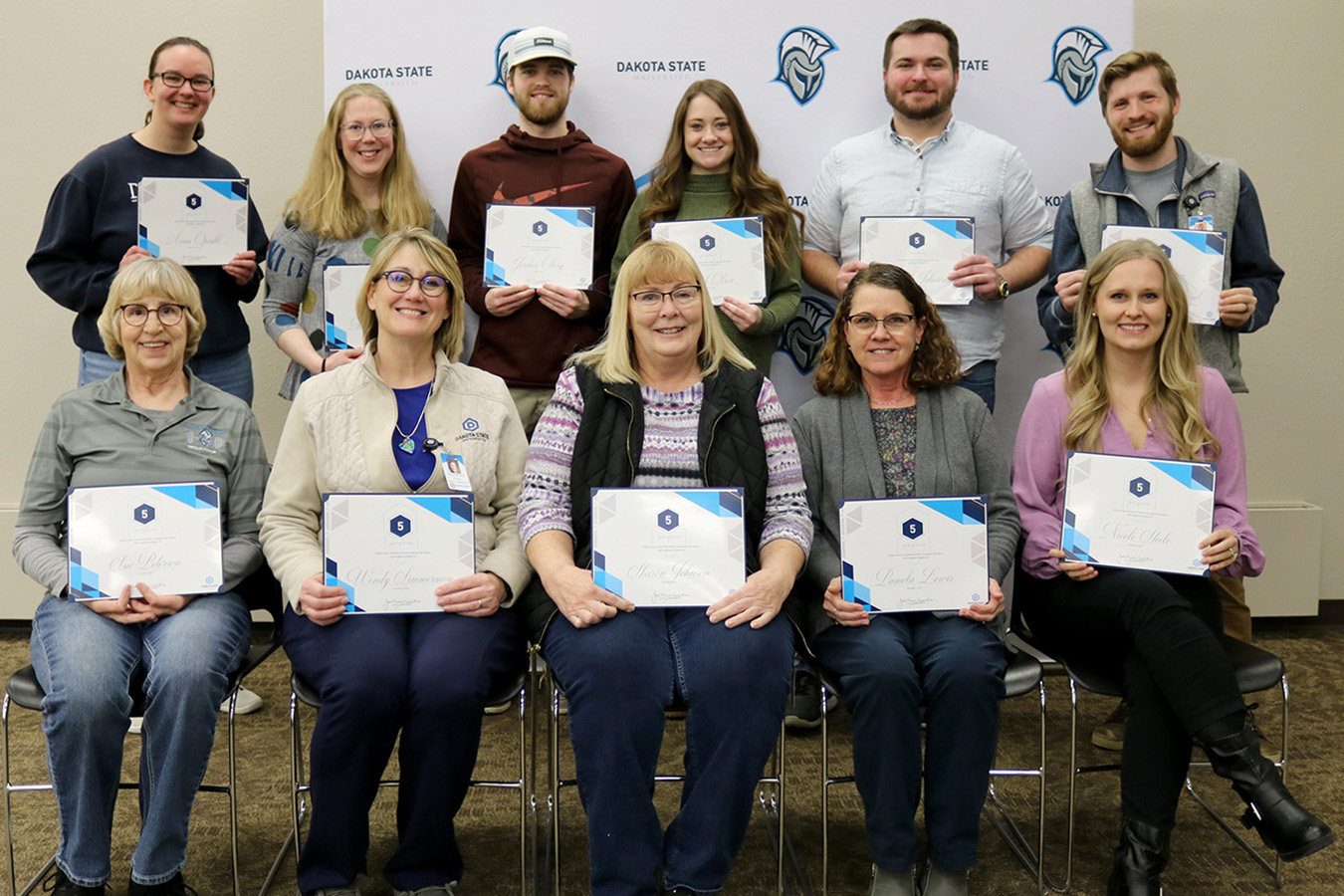 Dakota State University has recognized 62 employees for their dedication and commitment to the university at the annual Longevity Reception on March 1.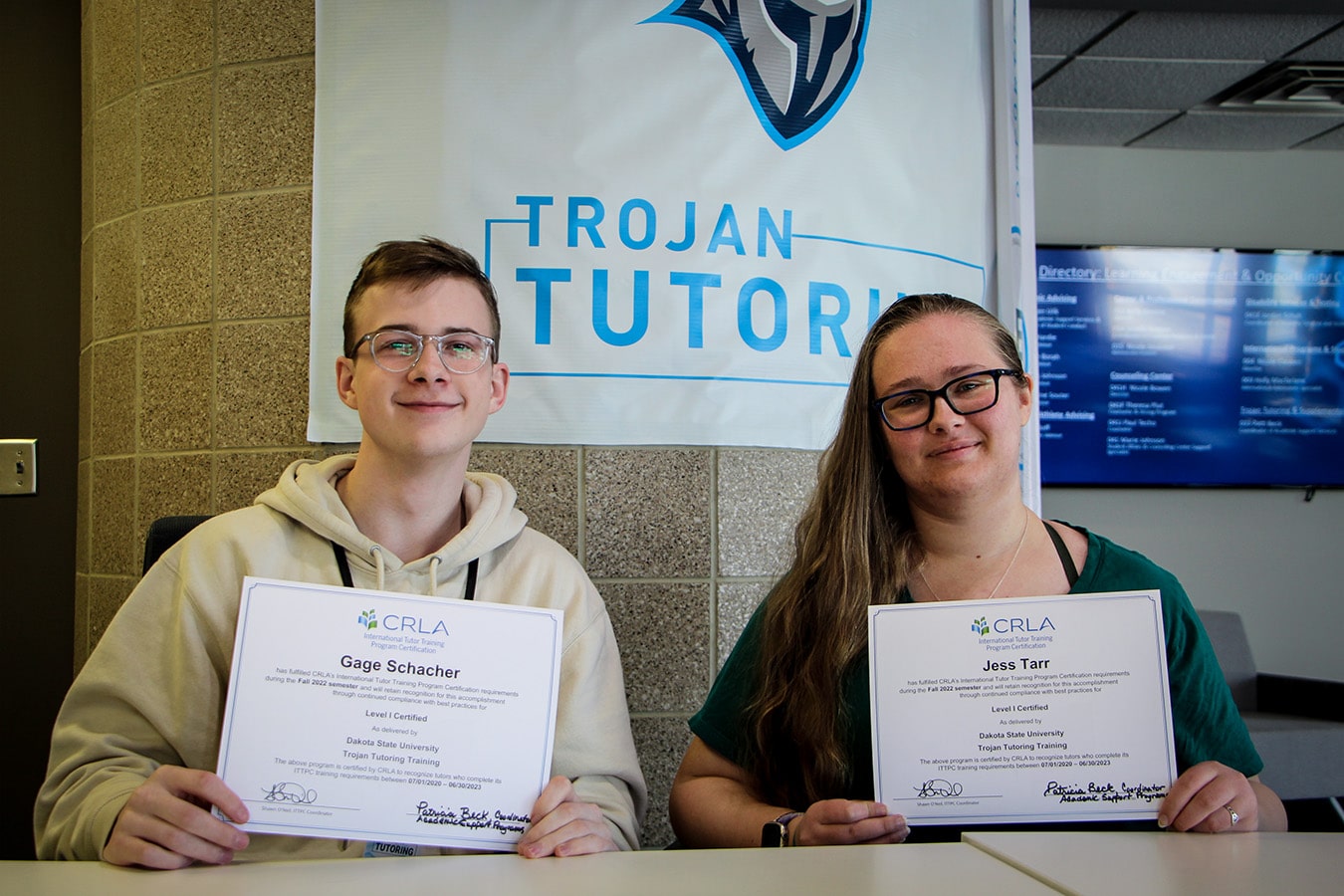 Gage Schacher and Jess Tarr, tutors with the DSU Trojan Tutoring Center are now CRLA certified. Both love the job, and enjoy helping student learners and seeing them progress.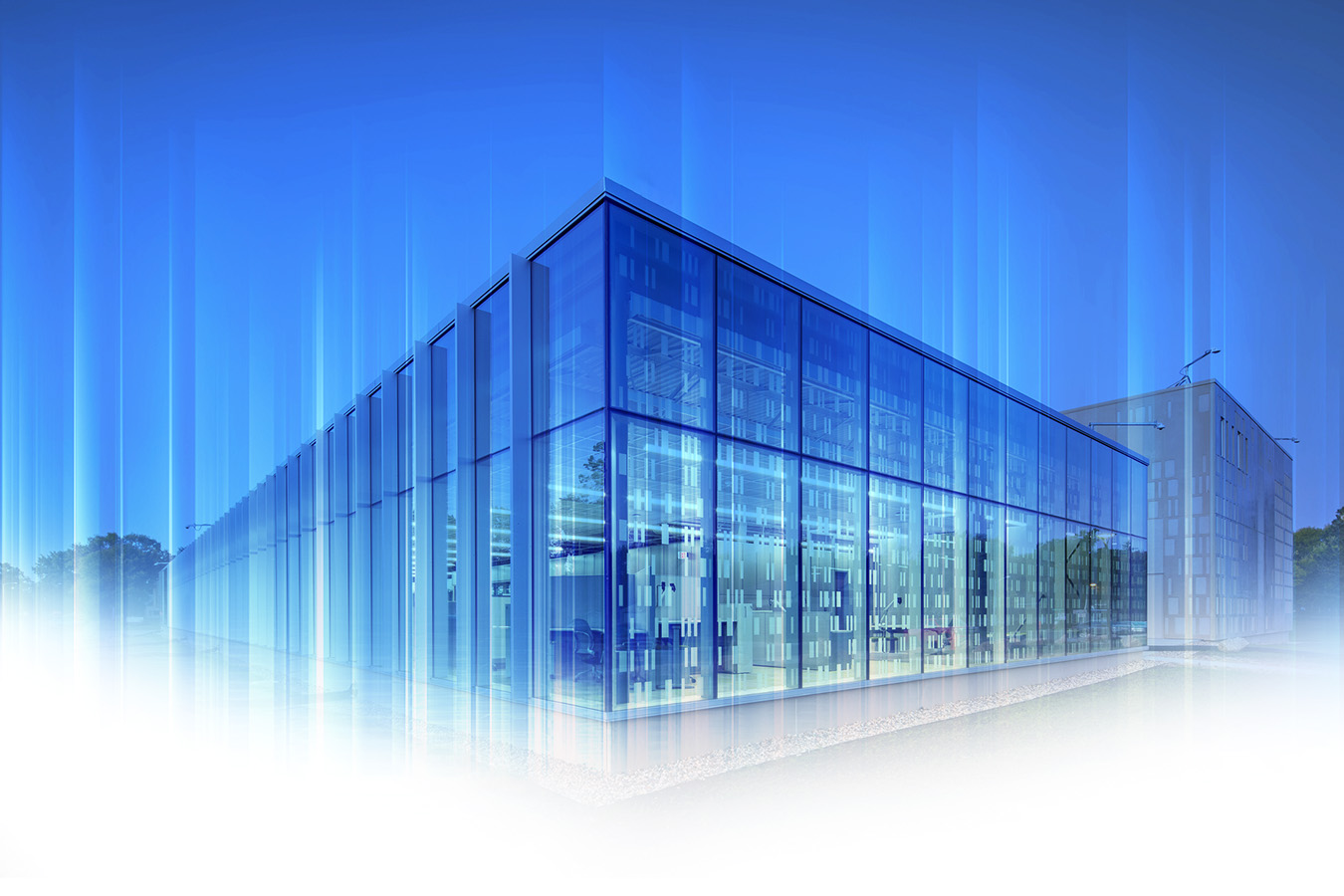 With partnerships at the federal, state, and local levels, Dakota State University provides students and faculty "breadth and depth" in research opportunities and potential career paths.