Family & Friends
Commencement week is an exciting time for our Trojans, their friends, and family members. We look forward to welcoming you to DSU and can't wait to help you celebrate this important milestone.
Livestream Video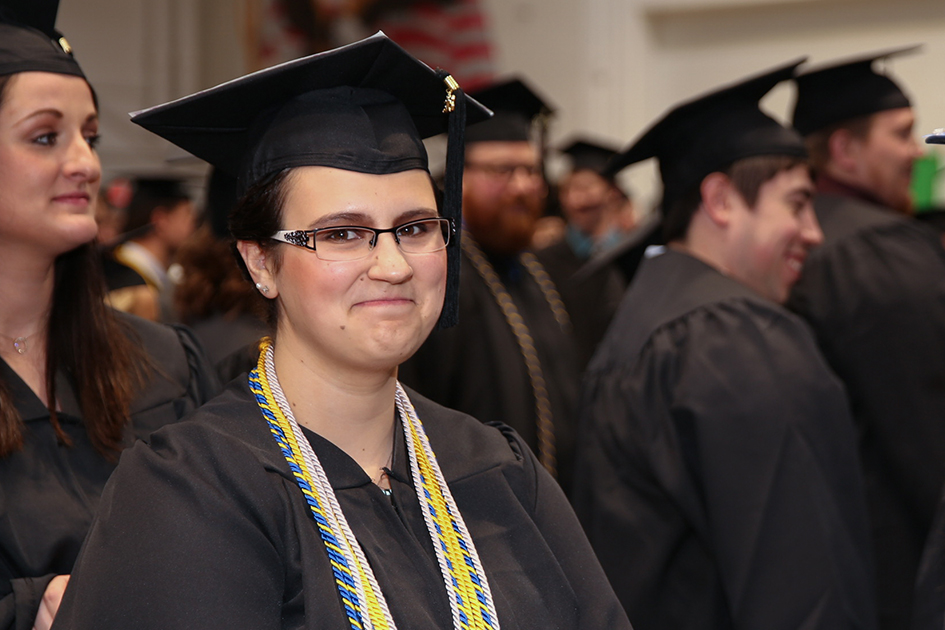 If you can't make it to the ceremony, don't worry! We offer a live stream video for friends and family who want to watch their loved ones cross the stage - from anywhere in the world. Every Dakota State University Commencement ceremony will be broadcast live. The live stream for each of the ceremonies will begin 15 minutes prior to the start. Livestream links will be published one week prior to commencement.
Important Information
A professional photographer will take photos of each graduate. Photos may be purchased directly from Lifetouch Special Events. Guests may take their own photographs during the ceremony but must remain outside of the candidate seating area, in order to ensure an enjoyable ceremony for all candidates. Guests will have time after the ceremony to take personal photographs on the stage, near commencement flags, and other spots within and around the DSU Fieldhouse.
Graduation DVD Order Form
The cost is $10 per DVD. DVD's will be mailed within ten business days following graduation. If you have any questions about your order, please email video@dsu.edu.
Parking is available along Washington Avenue, in the lot north of the Dakota Prairie Playhouse, and in the gravel lot directly west of the Fieldhouse.
It's easy to get to DSU. Find our address below and plug it into your navigation system, or use the provided directions.
Airport
The nearest airport is the Sioux Falls Regional Airport (FSD), located 50 miles from DSU.
Accommodations
MADISON, SD
SIOUX FALLS, SD
AmericInn Lodge & Suites
504 SE 10th St
Madison, SD
Ph: 605-256-3076
Sheraton Sioux Falls & Convention Center
(50 miles, near the airport)
1211 West Avenue North
Sioux Falls, SD
Ph: 605-331-0100
Super 8
219 N Highland
Madison, SD
Ph: 605-256-6931
Quality Inn & Suites
(46 miles, located off I-29)
5410 N Granite Lane
Sioux Falls, SD
Ph: 605-338-1900
Best Western Plus
456 SE 12th Street
Madison, SD
605-427-2110