For students
The day you've been waiting for is finally here! Graduation is an exciting time for you, your family, and your friends; we can't wait to help you celebrate this milestone. But before you walk across the stage, there are a few things to keep in mind.
Check out our list below and don't forget to grab your cap and gown!
Graduation checklist
If you are planning to graduate in spring or summer of 2021 (this also includes completion of undergraduate or graduate certificates), it is important that you review the information below.
The deadline to apply for spring or summer 2021 graduation is Friday, February 5, 2021. The application for graduation is available in Banner Self-Service. (Detailed instructions below)
Please note that you must have declared a program or certificate in order to apply for graduation for that specific program or certificate.
If you have not yet submitted your application, please do so as soon as possible by following the navigation in Banner Self-Service Student menu > My Academic Information > Graduation Application.
If you have already submitted your application or if you are not sure if you have submitted an application, you can check by accessing the Student menu > My Academic Information > View Graduation Application.
In the upcoming weeks after submitting your graduation application, you will receive a preliminary degree audit by email.  
You will also receive additional email communications regarding exit exams and a survey to verify commencement attendance, diploma name, and diploma mailing address.
If you have questions, please feel free to reach out to the Registrar's Office or (605) 256-5154.
For Associate's and Bachelor's apparel, order by Wednesday, April 28 for standard shipping, after this date additional shipping costs will be applied. Last day to order Regalia online is Thursday,  May 6.
Associate's apparel unit includes: black cap, gown, tassel, year tab
Bachelor's apparel unit includes: black cap, gown, tassel, year tab
Master's apparel unit includes: black cap, Master sleeve gown, Master hood (required), tassel, year tab
A hood is required to participate in the special master's hooding ceremony at the Dakota Prairie Playhouse

There is not a Rental Regalia option for Master students
Doctoral apparel unit includes
: black cap, gown with velvet chevrons, tassel, hood (required), year tab - this Regalia may be custom purchased or rented
A hood is required to participate in the doctorate hooding ceremony at the Dakota Prairie Playhouse.
Both Custom and Rental Doctorial Regalia is available for Doctorate students through the Trojan Zone. The deadline to order is March 19.
Do you have a family member who is a DSU Alumni? Please complete this section of the survey so you can be recognized at commencement. For more information about this new tradition, please contact the DSU Alumni Office.
To get your International Stole or for more information, please contact the International Programs Office.
Tickets are required for general admission bleacher seating for Commencement.
Special Accommodation Seating tickets are required for floor seating, which is available for family or friends who are unable to sit in the bleachers. To request floor seating tickets or to notify us of special needs (like wheelchairs, walkers, crutches, canes, vision or hearing impairment, etc.) that we should accommodate in our planning, please complete the survey referenced above as soon as possible.
Questions? Please contact our events staff or call (605) 256-5666.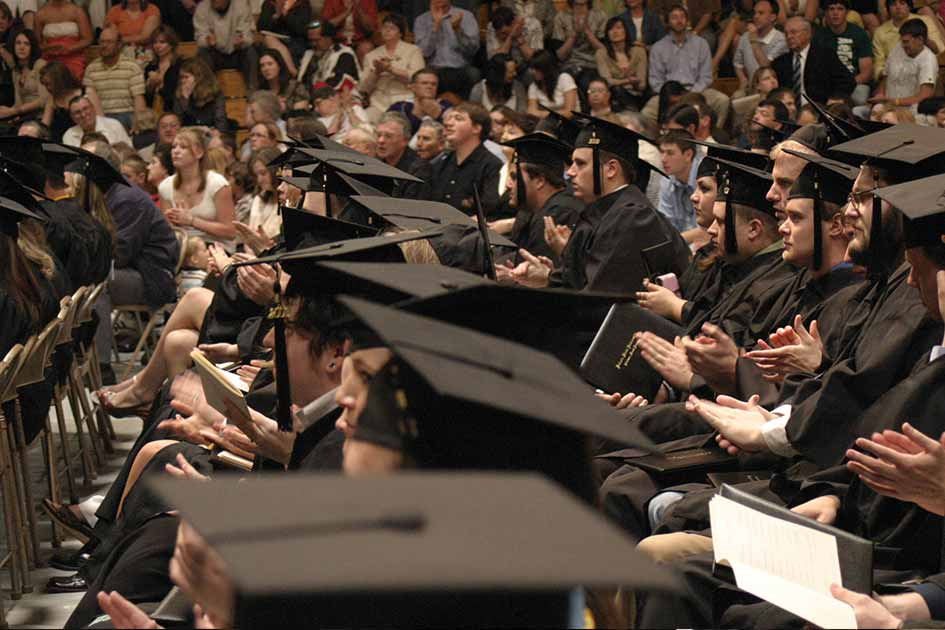 Commencement Schedule
Find out where to gather, what happens, and when by checking out the Commencement Day Schedule.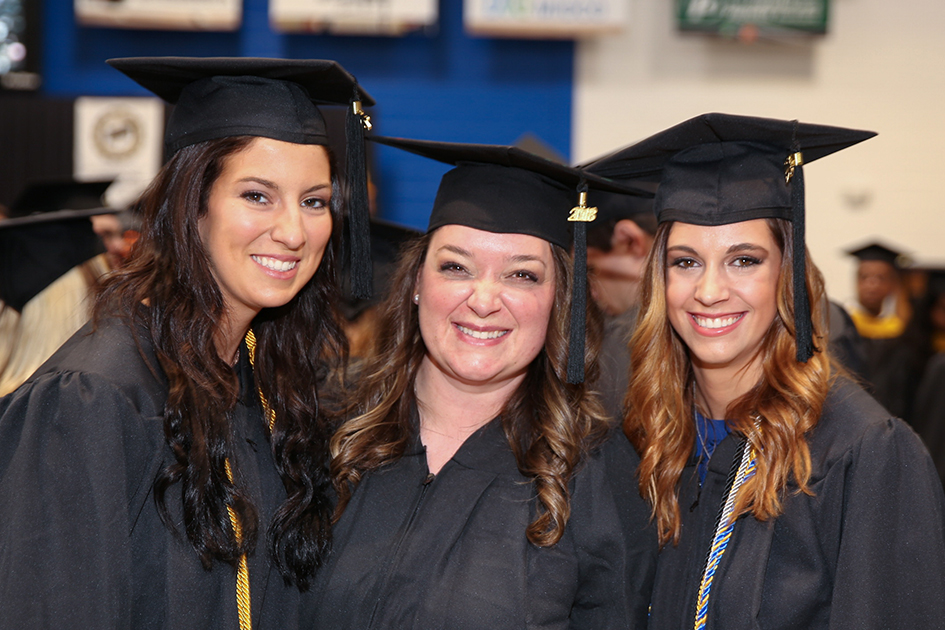 Photos/DVD's
A professional photographer will take photos of each graduate. Photos may be purchased directly from the Lifetouch Special Events. DVD's of the ceremonies will also be available for purchase.