September 30, 2020
To get a good job, it's almost mandatory to have a college degree, said Griffin Egner, but employers are looking for those with passion, in addition to technical skill and knowledge. These are people who will take a 'deep dive' into what they chose to do.
'You can teach skills, but you can't teach passion,' Egner said. 'I'm a firm believer that you can be successful in about anything as long as have a passion for it.'
Egner's passion and success as an undergraduate earned him the honor of being the student speaker at the October 4 Commencement ceremony.
The October ceremony celebrates those students who graduated in the spring or summer semester of 2020. The traditional spring commencement ceremony was postponed due to the COVID-19 pandemic.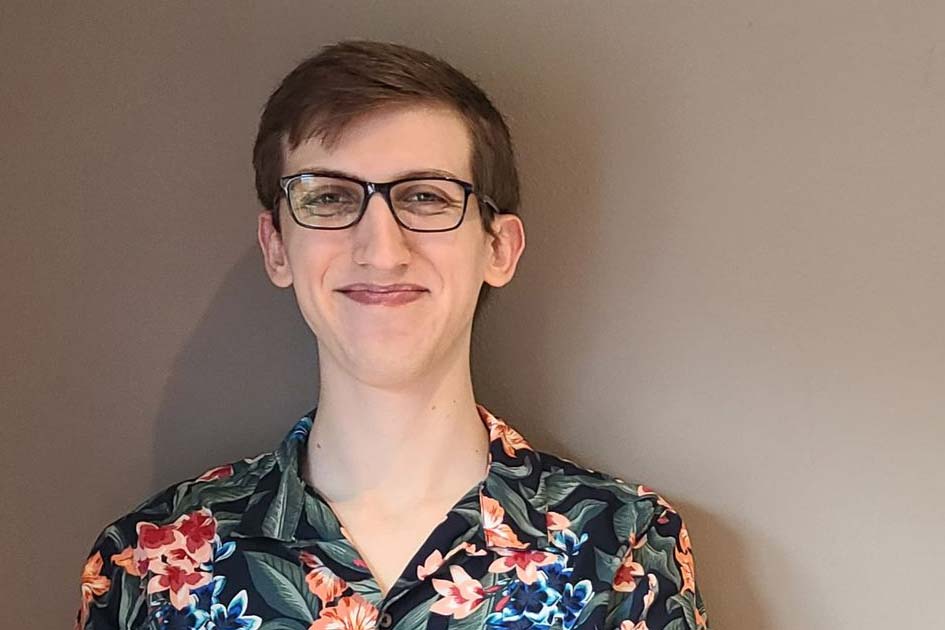 A cyber operations major, Egner has been passionate and driven during his undergraduate years.
When he came to DSU from his hometown of Austin, Minn., he realized his fellow students were smart, which made for a lot of competition. He knew he had to do a lot reading, and get involved in classes, clubs, and engage in activities, so Egner dove deep into campus life, coursework, internship opportunities.
DSU faculty helped him develop knowledge inside and outside of class with their expertise. They are 'phenomenally knowledgeable,' in their fields, and willing to help students with research projects, networking, and advice for interviews. DSU's small size helps also, making faculty more approachable, and the system nimble enough to respond quickly to requests for research and special projects.
Egner is graduating with his bachelor's degree; he is currently continuing his education for a master's degree in cyber defense through DSU's 4+1 program. He is also a CyberCorps student, participating in the National Science Foundation Scholarship for Service program.
COVID will have an effect on the career paths of graduates, but he advises they can find great opportunities if they are willing to adapt, and have a passion for what they do.
This is particularly true for DSU graduates. 'Using all these new technologies moving toward, DSU students will have the skills to make an impact if they want to,' Egner said. 'You just have to be willing to adapt and be the person to enact that change.'
Moran is Commencement Speaker
Commencement speaker is Dr. Jim Moran, interim provost and vice president for Academic Affairs at Dakota State, who joined Dakota State University in July of 2019. While at DSU, Moran has been focused on student success and increasing the number of students completing their degrees.
Moran's over 40 years in higher education include being serving as provost at USD, and vice president for Accreditation and Student Success Initiatives. Previous administrative roles also include Vice Chancellor for Academic and Student Affairs for the Pennsylvania State System of Higher Education and interim president of Edinboro University of Pennsylvania.
He has also been a faculty member and academic administrator at the University of Tennessee, Oklahoma State, Virginia Tech, and the University of Oklahoma. In addition, he served as vice president for the University of Tennessee Research Corporation, promoting development and licensing of intellectual property.
Moran has been engaged with Complete College America and the Education Trust's Access to Success Initiative to support student success and was appointed by the Governor to the Pennsylvania Early Learning Council. In 2016, he was recognized as one of the 100 most influential leaders over the past 60 years in the field of Family and Consumer Sciences.