CyberCorps Scholarship Program
The CyberCorps scholarship program awards high-achieving, driven students in security degree programs following their sophomore year at DSU. The program is funded by a grant from the National Science Foundation with around 10 new students awarded per year.
Recipients in this program can, by application, also become part of the 4+1 program, which allows you to graduate with your bachelor's and master's degree in just five years. If you are interested in the Cyber Operations, Network and Security Administration, or Computer Science degree programs at the undergraduate level, you may be eligible for this exclusive scholarship. Graduate students enrolled in either the Master of Science in Computer Science (MSCS) or the Master of Science in Cyber Defense (MSCD) degree programs are also eligible.
Our CyberCorps graduates go on to secure pretty impressive careers at the National Security Agency (NSA), The Johns Hopkins Applied Physics Lab (APL), Naval Information Warfare Systems Command (NAVWAR), Sandia National Laboratory, Pacific Northwest National Laboratory, State of South Dakota Bureau of Information and Telecommunications (BIT), and various universities.
Eligibility
You must be a citizen of the United States at the time of application. Note, if family members are not U.S. Citizens, some

 

DoD

 

Agencies may be unable to process the applicant (student) to the security clearance level required. Every effort will be made to assign eligible students at an Agency without such restrictions.
You must be enrolled (or accepted for enrollment) at DSU.
Students must be registered and maintain a full-time course-load.
You must have completed (or by August 2021 will have completed) at a minimum the first two years of an undergraduate degree program and be eligible to (a) begin either the third or fourth year of an undergraduate degree program in cybersecurity; or (b) begin the first or second year of a Master's degree program in Information Security Management or Computer Science. You must be pursuing a course of study and/or have a declared major in one of the scientific, technical, or managerial disciplines related to cybersecurity or with a concentration in cybersecurity.
Maintain a 3.25 cumulative GPA.
Desire to earn bachelor's and master's degrees at DSU.
Complete a summer internship at a government agency.
After graduation, work for an agency one year for every year in the DSU CyberCorps.

Ex: Years in the DSU CyberCorps = three, work for government agency three years.
Preferred placement in executive government agencies.
Benefits
Once awarded, recipients receive (annually):
100% tuition and fees covered
$25,000 (undergraduate) to $34,000 (graduate) stipend
$6,000 for professional development and books
Paid summer internship
Guaranteed security job following graduation in federal, state, local or tribal government.
You may also renew this scholarship for up to three years.
Contact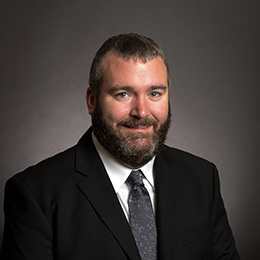 Kyle Cronin
Assistant Professor of Information Assurance
Department
The Beacom College of Computer and Cyber Sciences
Education
D.Sc., Capitol Technology University, Laurel, MD
M.S., Dakota State University
B.S., Dakota State University
Biography
Dr. Cronin teaches within the technology/security programs at DSU and manages DSU's information assurance lab at DSU. In addition, he works with the campus's ITS department helping to manage the DSU network.
Contact
Office Location: Beacom Institute of Technology
Phone: 605-256-5849
Email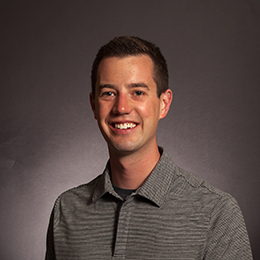 Michael Ham
Assistant Professor of Cyber Operations
Department
The Beacom College of Computer and Cyber Sciences
Education
D.Sc., Dakota State University
M.S., Dakota State University
B.S., Dakota State University
Biography
Dr. Ham is an Assistant Professor in the Beacom College of Computer and Cyber Sciences. His primary teaching focuses are in the security-focused undergraduate degree programs as well as the D.Sc. Cyber Security program. Within the security degrees, Dr. Ham teaches cyber operations, enterprise routing & switching, low-level programming, offensive security, and malware topics. Outside of of the classroom, you will find Dr. Ham in security events around campus such as CCDC, DakotaCon, and the GenCyber summer camps.
Contact
Office Location: Beacom Institute of Technology
Phone: 605-256-5661
Email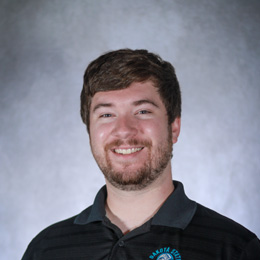 Andrew Kramer
Instructor of Computer Science
Department
The Beacom College of Computer and Cyber Sciences
Education
M.S., Dakota State University
B.S., Dakota State University
A.A., College of Redwoods
Contact
Office Location: East Hall
Phone: 605-256-5036
Email