CyberCorps Scholarship Program
The CyberCorps scholarship program awards high-achieving, driven students in security degree programs following their sophomore year at DSU. The program is funded by a grant from the National Science Foundation with around 10 new students awarded per year.
Recipients in this program can, by application, also become part of the 4+1 program, which allows you to graduate with your bachelor's and master's degree in just five years. If you are interested in the Cyber Operations, Network and Security Administration, or Computer Science degree programs at the undergraduate level, you may be eligible for this exclusive scholarship. Graduate students enrolled in either the Master of Science in Computer Science (MSCS) or the Master of Science in Cyber Defense (MSCD) degree programs are also eligible.
Our CyberCorps graduates go on to secure pretty impressive careers at the National Security Agency (NSA), The Johns Hopkins Applied Physics Lab (APL), Naval Information Warfare Systems Command (NAVWAR), Sandia National Laboratory, Pacific Northwest National Laboratory, State of South Dakota Bureau of Information and Telecommunications (BIT), and various universities.
Benefits
Once awarded, recipients receive (annually):
100% tuition and fees covered
$25,000 (undergraduate) to $34,000 (graduate) stipend
$6,000 for professional development and books
Paid summer internship
Guaranteed security job following graduation in federal, state, local or tribal government.
You may also renew this scholarship for up to three years.
Eligibility
You must be a minimum of 18 years of age.
You must be a citizen of the United States at the time of application submission. 
You must be a full-time student in a cybersecurity or computer science degree program. 
You must have completed 60 or more credit hours of undergraduate coursework by the start of the fall semester in which the scholarship will be awarded.
You must have 3.25 cumulative GPA.
 You must have a desire to earn a bachelor's and master's degree from DSU.
You must complete a summer internship with a government agency.
After graduation, you will work for an agency one year for every year you participated in the DSU CyberCorps. Preferred placement is in Federal Executive Branch Government Agencies. 

For example: If you participated in the DSU CyberCorps for three years, you will work for a government agency for three years.  
Contact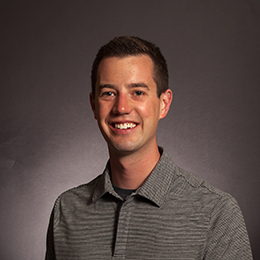 Michael Ham
Associate Professor
Department
The Beacom College of Computer & Cyber Sciences
Contact
Office Location: Beacom Institute of Technology
Phone: (605) 256-5838
Email
Website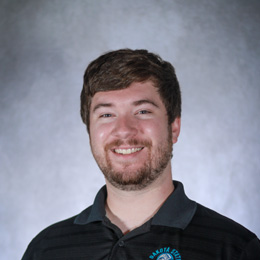 Andrew Kramer
Assistant Professor
Department
The Beacom College of Computer & Cyber Sciences
Contact
Office Location: East Hall
Phone: (605) 256-5838
Email
Website