October 23, 2020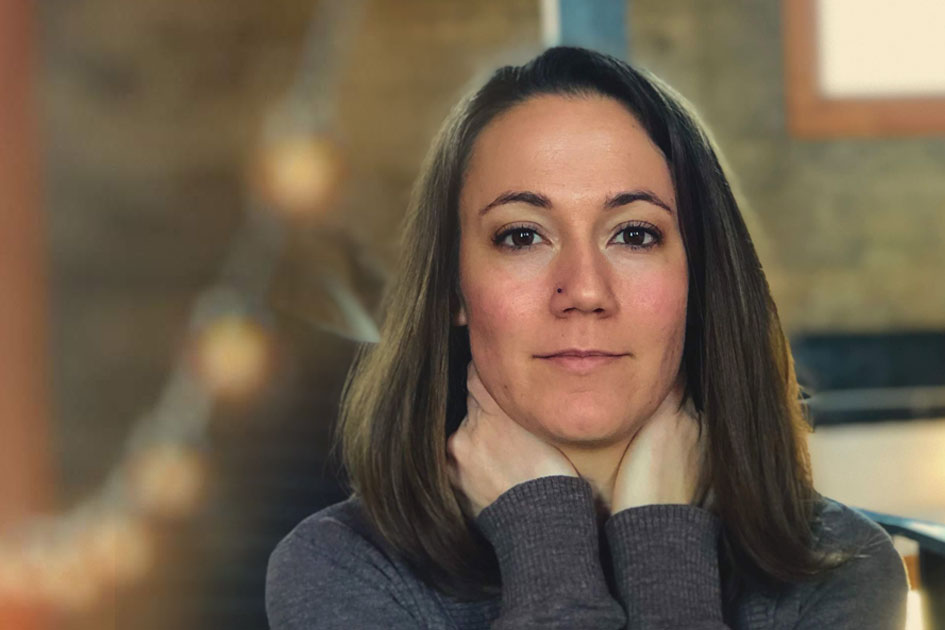 When Kristen Dowling got married and had two little girls, she knew being a stay-at-home Mom while pursuing her degree part time was the perfect choice for her and her family.
"It was the best decision because it allowed me to focus more on my kids," she said.
Dowling, a marketing major at Dakota State University, holds an Associate's degree in Communications, but enrolled in classes at the USD Community College for Sioux Falls (then The University Center) when her second child was three years old.
"Ever since I was a kid, I've wanted a degree. It was something extremely important to me. It's been 15 years in the making," she said.
Throughout those 15 years, Dowling had her fair share of in-person and online classes. In-person classes were her preference, as she enjoyed the camaraderie and conversations with her peers. But as the convenience of technology emerged, her classes began to change.
 "A lot of the classes started to change to an online format, which led me to DSU," she said.
For Dowling, DSU was a perfect choice because they offered her degree at an affordable rate. In addition to all those perks, she also loved the relationships she formed with her professors.
One of those professors is Dr. Deb Tech, Associate Professor of Marketing, in the College of Business and Information Systems.
"She makes her online classes so interesting and exciting because she lets her personality show. Plus, she has so much real-world experience and applies it to each class, each project, each scenario," she said.
She also credited Tech for "helping her students succeed not just academically, but professionally" by informing students about internship or job opportunities.
For Tech, advising Dowling has been a great experience.
 "Kristen is an advisee that manages her own academic progress, which has made advising her a real pleasure. She plans ahead, is focused, and is quite the professional," said Tech.
Despite being a part time student and full time Mom, Dowling continues to keep track of her academic progress and be on top of her game.
"There's many challenges when it comes to getting an education, it's hard for many people to go full time. But I think that, even if it takes you a really long time to get your degree it's worth it."
She added, "I'll be 35 next year and it doesn't matter how long it took, the only thing that matters is I got my degree. I want my kids to know that education is important and that it's something worth working toward."
Dowling will be graduating in the spring of 2021 and plans to pursue a master's degree.