November 6, 2020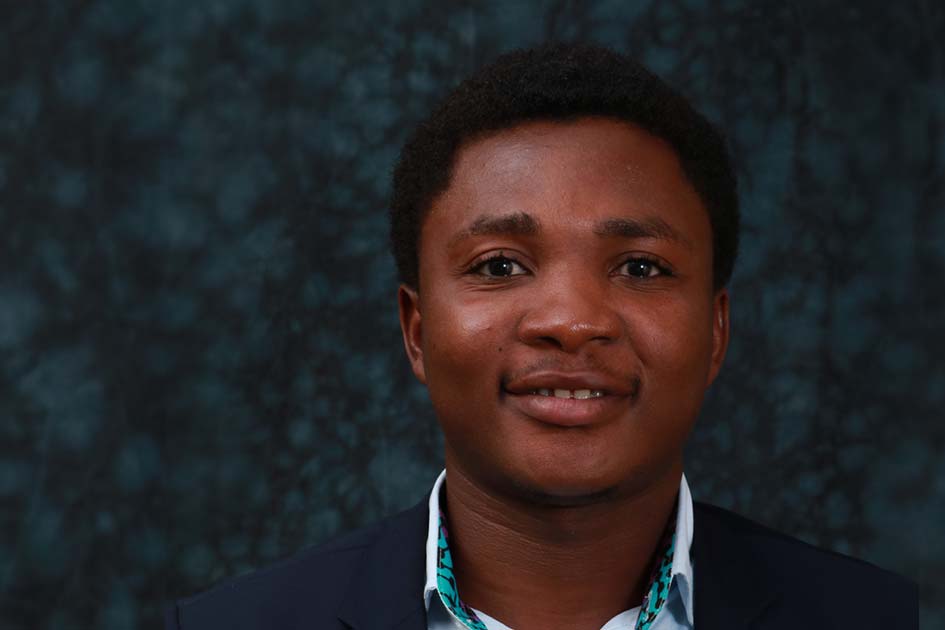 Martinson Ofori came to Dakota State University to make a lasting real-world impact.
"I want my work to transcend academia, I want to really impact the world."
Originally from Kumasi, Ghana, Ofori chose DSU because of the school's contribution to advancing technology in the domains of decision support, health informatics, and cyber security.
"I wanted to attend a school that would complete my technical education. DSU was the best choice," he said.
Since arriving, Ofori has taken advantage of research tools and events available to students, including Dakota State's yearly Research Symposium, where he won first place in 2019.
That same year, he was featured as part of the South Dakota Focus on South Dakota Public Broadcasting (SDPB) and he also presented at the 2019 IEEE Big Data Conference in Los Angeles, CA.
"I get to work with several seasoned professionals with whom I have a great working relationship. They've made a positive impact on my life both personally and academically."
So what does his research focus on?
"It involves the use of analytics to make agriculture more efficient and better serve the needs of stakeholders, from farmers to consumers. My research advisor, Dr. Omar El-Gayar, and I worked together to publish a book chapter that discussed the status and prospects for Artificial Intelligence (AI) and Big Data in Smart Agriculture."
It's research that has the potential to be greatly effective, especially in a state widely known for farming.
The duo then employed social media data mining to identify public perception on the use of AI, big data, and associated technologies in agriculture.
"We trained a machine learning-based social media analytics tool to identify and classify over 40,000 social media posts using lexicons, emoticons, and emojis. Through this process, we were able to identify and validate perceived drivers and challenges of precision agriculture by comparing academic literature with social media data," Ofori stated.
Their findings led them to the conclusion that agriculture "needed robust regulatory and institutional policies that promote both national and international agenda to foster the adoption of technology for farming."
Ofori also holds a BS in Computer Science from Garden City University College (2014), an MBA in Finance from the University of Ghana (2018), and an MS in Computer Science from DSU (2019). He will graduate with his doctorate in Information Systems in the spring of 2021.
To learn more about Ofori's research, please click here.