Five receive SBS/Gamewell scholarship
February 24, 2021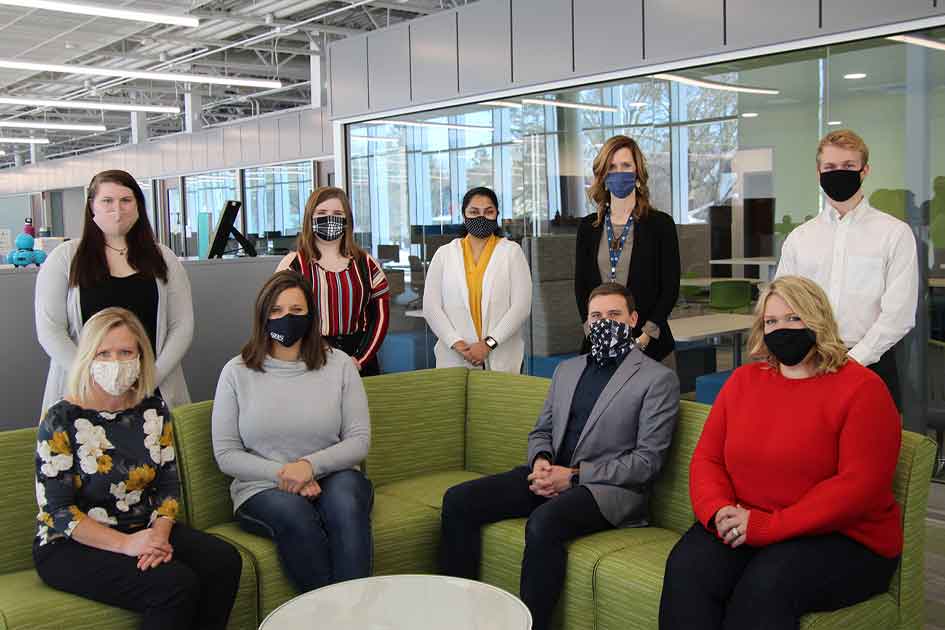 Awards honor late CEO's dedication to diversity
Aaron Gamewell knew his daughter could be whatever she wanted to be, so when she faced sexism at her school, the family changed schools.
He brought that same passion for diversity to his work as Chairman and CEO of SBS CyberSecurity LCC, in Madison, S.D.
Gamewell was quoted in September of 2020 as saying, "If you are a true leader in the cybersecurity industry you will not only support diversity in the industry ... you will embrace it, encourage it, and demand it." He did just that, working to provide scholarship and employment opportunities with students at Dakota State University, particularly for members of CybHER, an organization that empowers, motivates, and educates girls in cybersecurity. To date the SBS CyberSecurity and Gamewell Family Endowed Scholarship has granted DSU students $9,500 in awards.
Kanthi Naruk0nda is one of the newest scholarship recipients. She is a Dakota State doctoral student who has participated in summer internships at SBS, and said, "it is fantastic that it was important enough to him to set up this scholarship with an organization [CybHER] that empowers diversity."
Gamewell passed away from cancer in January 2021, but the support will continue through the endowed scholarship.
"This is a way to remember Aaron Gamewell and to expand the reach of these scholarships," said Dr. Ashley Podhradsky, co-founder of CybHER, and interim vice president for research and economic development at DSU.
This spring semester five students in diverse groups were awarded SBS/Gamewell Scholarships. The scholarship winners – men, women, graduate and undergraduate students ­­– will each receive $400.
The students include:
Michael Fahnlander, cyber operations major from Plymouth, Minn.
Gillian Morris, cyber operations major from Estelline, S.D.
Kinsey Pickering, cyber operations major from Garland, Texas
Kanthi Narukonda, Ph.D. in Information Systems student from Sioux Falls, S.D.
Katie Shuck, Ph.D. in Cyber Defense student from Brandon, S.D.
Narukonda and Shuck both had met and worked with Gamewell. Shuck said, "I always saw hope in him," and was inspired by his example to have hope and inspiration, and to succeed despite obstacles.
The undergraduate students had not met him, but were inspired to hear about his legacy, said Morris. All were appreciative of the scholarship, which will help with expenses so they can focus more on school, said Pickering.
This way, "we can keep learning and pass it on," said Fahnlander.