Hoesing releases documentary 'Birth of an Ancestor'
February 24, 2021
Earns Silver at juried festival Spotlight Documentary Film Awards in Atlanta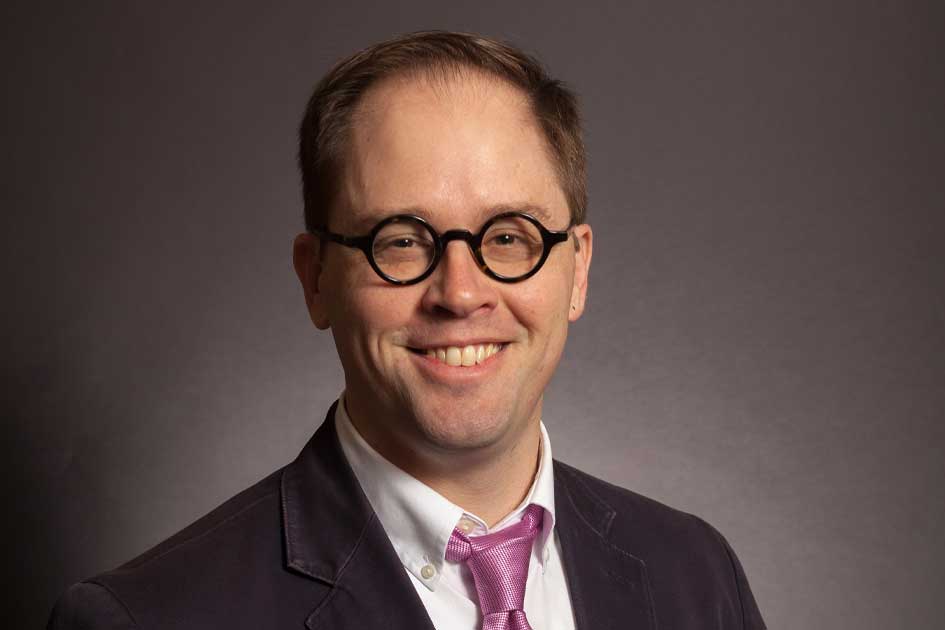 Dr. Peter Hoesing began studying Uganda in 2004, and over the next 11 years, he visited the country five times and lived there for a total of nearly two years.
This time spent in Uganda allowed for research which has led the way to creative endeavors. "This field research generated an archive of thousands of photographs, video recordings (interviews and performances), audio recordings, and physical ephemera, including musical instruments," Hoesing explained.
One creation to come from this content is "Birth of an Ancestor," a documentary short about songs of death and the social responsibility in Eastern Uganda. Hoesing earned silver at a juried film festival in Atlanta – Spotlight Documentary Film Awards.
"We get so little of our neighbors across the Atlantic conveyed to us through international news media and aid/development organizations," Hoesing said.
"Who people are, how they creatively solve the challenges and opportunities of living, that's what this work is about." 
During his time in Uganda, Hoesing worked with two ethno-linguistic groups – the Baganda and the Basoga. The two regions use music to craft healing and well-being as thoroughly social experiences, he explained. "Their repertories of healing music present all kinds of opportunities to see how their traditions are distinctive and what they have in common with each other."
In "Birth of an Ancestor," Hoesing analyzes a southern Ugandan practice, a post-mortuary rite called "bursting death." This particular rite was a longer version to celebrate the memory of a widely renowned and well-loved traditional healer.
"This film represents one small part of my general interest in the ways people use music to pursue and maintain well-being," he said. "That includes life cycle rituals like births and deaths, especially because in indigenous Kiganda and Kisoga spirituality, people believe their ancestors help the living stay healthy and keep their crops and animals healthy."
Hoesing began working on the film while he was a faculty member at Claflin University, where he worked with a mass communications colleague named Ameen Hall for 10 weeks. The following year he took a mass communication student to Uganda, where they filmed some additional interviews and stills.
Through ethnomusicology, or the study of the music of different cultures, comes the chance to learn about the commonalities and differences of various cultures.
"Like all anthropological pursuits, ethnomusicology operates in the space between the person and the society," Hoesing explained. "Studying human behavior - including repertories of behavior involved in music, ritual or spirituality, and healing - helps us understand the differences that inform the infinite variety of humanity, living and historical. We also realize some things about our human siblings from any culture that unite us, that demonstrate our oneness as a species."
Other projects from this field research include a collaborative art exhibition, academic journal articles, and a soon-to-be-published book "Kusamira Music in Uganda: Spirit Mediumship and Ritual Healing."
Visit FilmFreeway.com to view the trailer for Hoesing's documentary. For screening information, click-through or contact the filmmaker directly. Proceeds from screenings and sales of this film support the community responsible for its creation.
Follow Hoesing's other work on social media @kigoziPeter on Instagram, YouTube, and Twitter.