February 18, 2021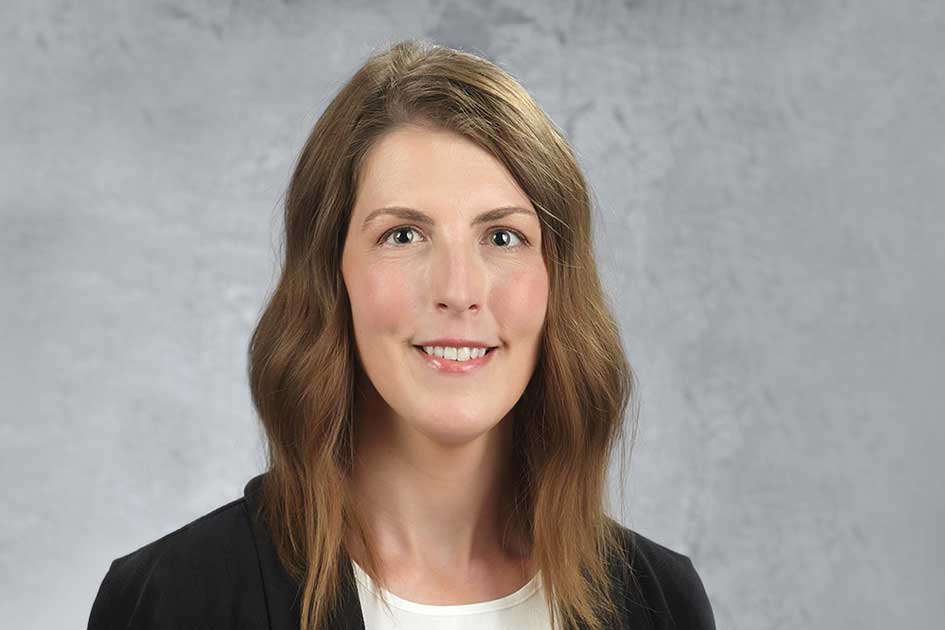 Since her sophomore year of college in 2006, Tamara Deutz has taken the accounting world by storm.
First she was an intern with the local H&R Block while earning a BS in Professional Accountancy along with a BA in Finance at Dakota State University. There she gained valuable experience preparing individual tax returns and bookkeeping for a few small businesses.
Now she's the Partner in Training for Hoffman & Brobst, PLLP, where she's been since 2011.
There she works in both tax and audit areas, with business and individual tax clients, and on government, not-for-profit and for profit audits. Her newest position keeps her busy with firm management, firm decisions, staff training, and client work.
"Every day is different. I have always loved the variety that public accounting has provided. It has its challenges, but the rewards are great," she said.
Deutz, who chose to attend DSU after a visit to campus with friends, graduated in 2009 and praises the school for the education it gave her.
"I can't say enough great things about DSU. My professors were great, took time to explain things, and helped when needed. The smaller class sizes were a big bonus because all the classmates really got to know each other, we're still connected today."
She also commended DSU for the technological edge they provide students, saying that it "has proved to be an essential skill in the workforce."
Deutz's internship with H&R Block also became an essential asset in the workforce because it laid the groundwork for her current career.
"It put me leaps and bounds ahead of other staff accounting candidates. I knew how to prepare tax returns and interview clients to get the return completed,"  she said.
"If you can find an internship, you'll definitely have a jumpstart over other new hires." - Tamara Deutz '09
After her internship and before Hoffman & Brobst, Deutz worked as a Billing Support Specialist for a telecommunications software company, where she traveled around the US conducting trainings. But after two years she came back home, applied to Hoffman & Brobst, and began studying for her Certified Public Accountant (CPA) exam; she passed all four parts by 2013.
"Passing the CPA exam was huge! But any promotion I've had has been a highlight since you have to work hard to get to that next level. Becoming a partner takes time, but I'm excited and honored to be part of this time in history where women are making huge strides in leadership." she said.
In her spare time, Deutz is involved with the Marshall, MN Chamber of Commerce's Marshall Area Young Professionals and Women's Connect groups, United Way campaign ambassador, and involvement in the family farm operation. Originally a Canby native, Deutz and her husband Jesse, have two children and reside on their farm just outside of Marshall.