Dawson follows dream to become an educational leader
March 18, 2021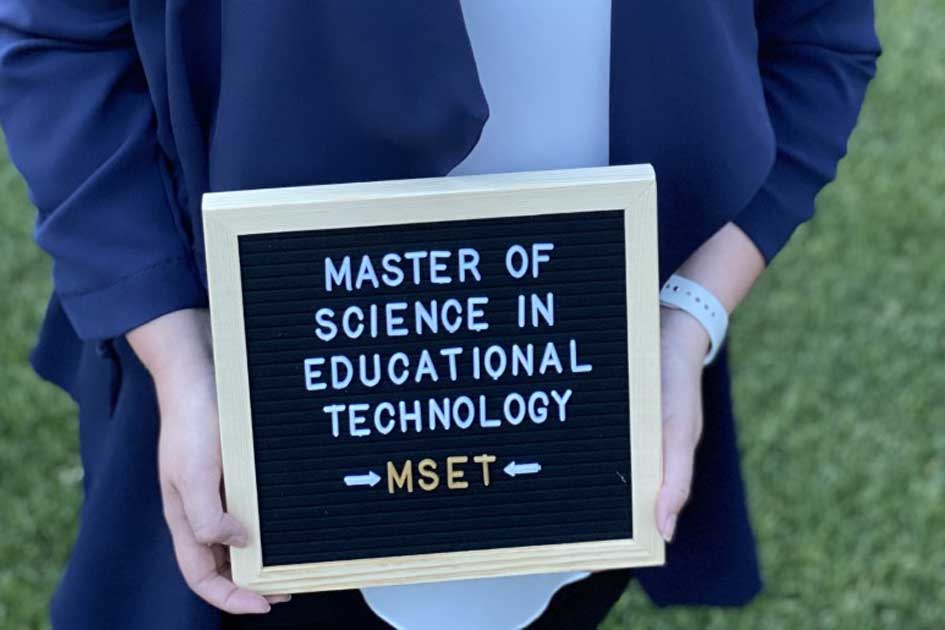 Jessica Dawson was drawn to Dakota State for the small class sizes, technology integration, and outstanding Math education program.
"I love that DSU has these things. It allows for a real-life, in-classroom experiences and opportunities."
Dawson, who graduated from Dakota State with a bachelor's in Secondary Mathematics Education in 2018 is a current 5th grade math teacher at the Madison Elementary School. While earning her bachelor's, she heard about the Master of Science in Educational Technology (MSET) program.
After graduating, she knew the MSET program would be the next step in following her dream to become an educational leader.
"My hope is to be able to incorporate technology into my classroom to not only engage students, but to also empower them," said Dawson.
The MSET program is an online program specifically catered towards working educators and teachers. It equips teachers with leadership skills, increases their awareness and appreciation for being a lifelong learner, and improves their knowledge on how to integrate educational technology into learning environments more effectively.
For Dawson, being enrolled in this program allows her to be a part of the conversations involving classroom technology integration. It also broadened her horizons in a multitude of facets including technology integration, visual design, distance learning, research and evaluation on tech tools, and much more.
"Technology is a big part of education. As more schools move to students being one-to-one with devices, it's important that teachers are educated on how powerful these devices are," she said, "We want to transform learning to bring students opportunities they wouldn't have without technology."
All the educational technology learned through the MSET can be used to engage and empower students. For Dawson, the program also helped her meet professors, classmates, and friends, who share classroom ideas.
The program also lets her earn a master's degree, while working full-time.
"I'm still able to be a full-time teacher and graduate student at the same time. I work on my studies anytime, anywhere."
While earning her bachelor's degree, Dawson was part of the STEM Institute, was a student ambassador, and members of the National Society of Leadership and Success, the Center of Excellence minor, and a member and Vice President of the Teachers of Tomorrow club.
Dawson will graduate with her MSET degree in the spring of 2021.