Alfalfa research continues at DSU
July 1, 2021
Alfalfa research that Dakota State University students began in 2020 is continuing this summer.
Three senior biology students under the guidance of Dr. Andrew Sathoff, assistant professor of biology, and with financial support from Mustang Seeds, are researching Pythium, a seedling disease that impacts alfalfa.
"It is very exciting that we get to continue our research from last year and my work from this past school year," shared student researcher Jenni Giles.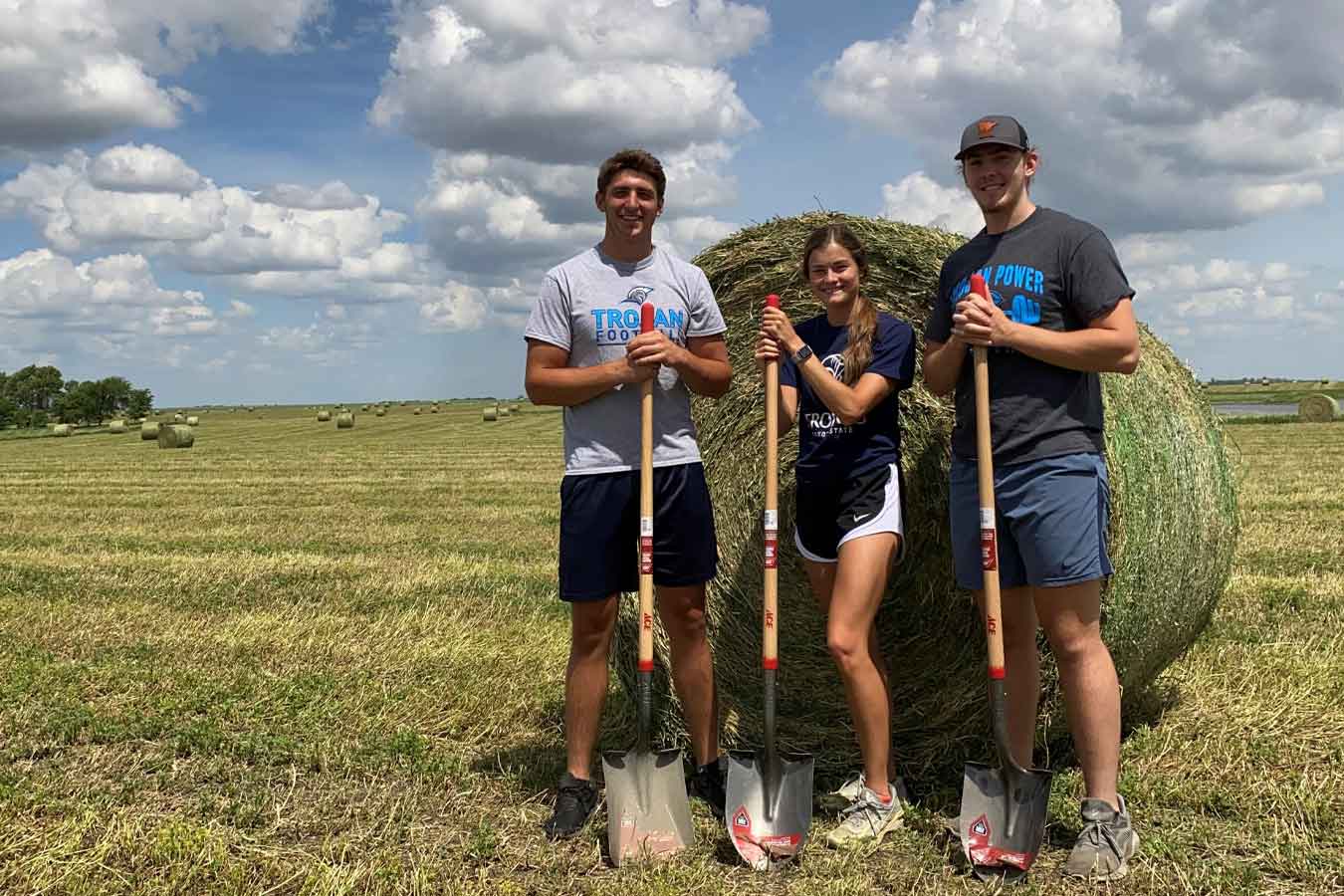 During summer 2020 Giles and Conner Tordsen identified Aphanomyces (root rot in alfalfa) in South Dakota for the first time. The two then shared their findings with the farmers whose soil they sampled and were able to offer recommendations for better yields.
Giles continued research during the school year through a Student Research Initiative grant, utilizing the soil samples collected in the summer.  She was able to bait out Pythium from the Lake County samples through her research. She is continuing this work with her fellow student researchers this summer.
Giles and Tordsen, joined by Travis Rebstock, are not only testing soil samples, but also assessing fungicides for possible treatment options, and benefits of different seed lines, Sathoff shared.
"That can help us once we end up sequencing and finding this disease throughout South Dakota," Tordsen said. "We can then contact the growers and look at what different seed varieties they're planting, and see if there's a better seed that would suit their field in order to increase their yield."
Rebstock is excited to be able to learn so much from just a small sample of soils and be able to make recommendations of fungicides/seed coatings that will benefit the growers.
The students will present their findings at Mustang Seeds' Dealer Days in August.