August 4, 2021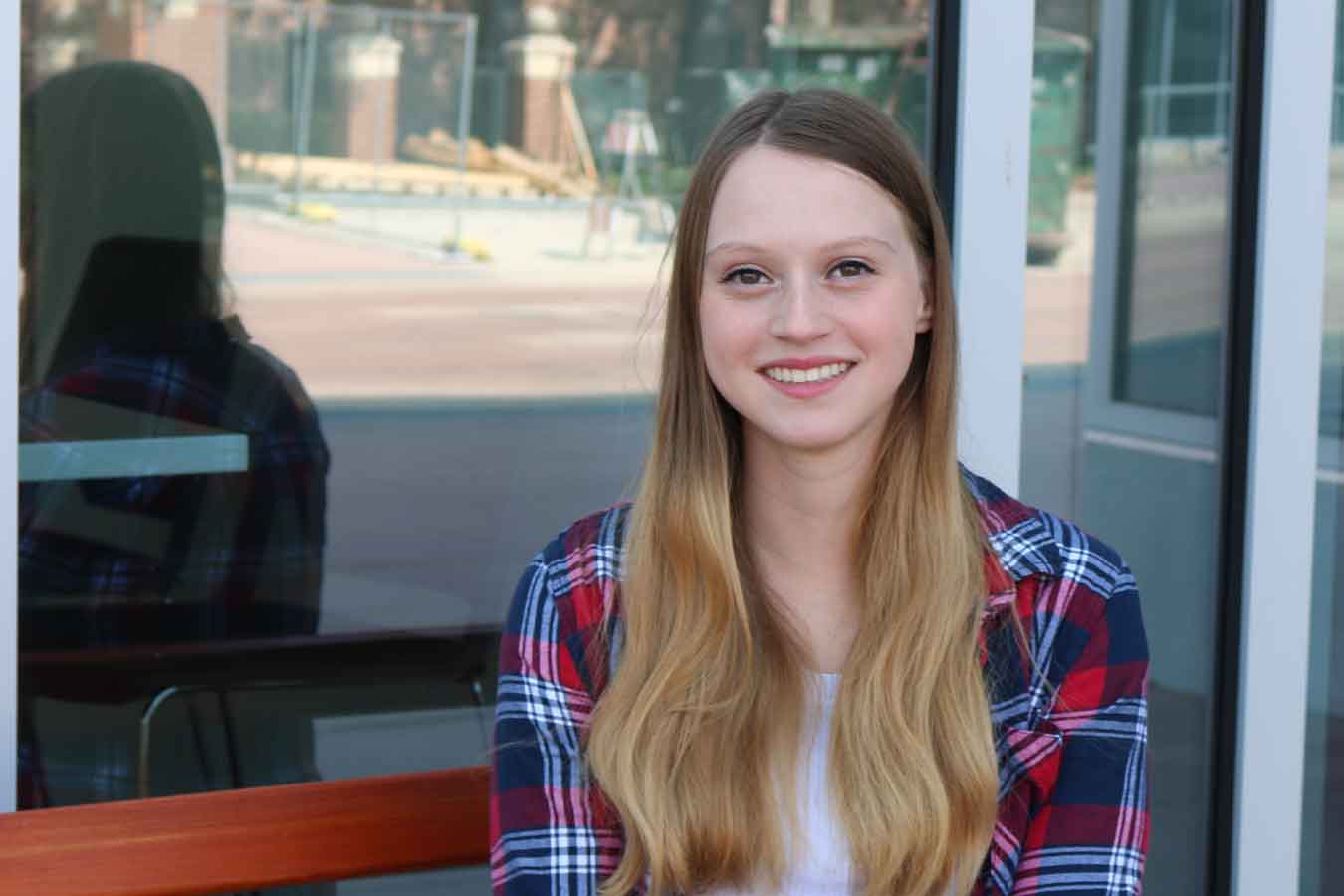 DSU's GenCyber camp piqued Alexis Kulm's interest in Science Technology Engineering and Math (STEM) so much so that she decided to attend Dakota State University and major in cyber operations. In the future, she hopes to work in digital forensics at a private company.
Kulm, a junior from Sioux Falls, SD, chose cyber operations because the major sounded the most interesting. "I was excited to learn all things 'cyber.'"
The professors at DSU have made learning all things cyber enjoyable for Kulm. The small campus environment and helpful faculty have made a difference for her. This has also taught her to always ask for help.
She is particularly thankful for her relationship with Dr. Ashley Podhradsky, who has made quite the impact.
"She has been a wonderful mentor and is always willing to do everything she can to help," she said.
Outside of the classroom, Kulm recommends students get involved with clubs and organizations on campus. Each year Student Affairs sponsors an activity fair, where clubs can introduce themselves to students.
"Being involved can give you a sense of community and involvement with the campus, and you can make new friends," she said.
She is a member of CybHER, which is dedicated to empowering, motivating, educating, and changing the perception of girls and women in cybersecurity.
Other advice Kulm has for current and future students is to go to campus-held events, which are free and fun.
"If you're an incoming freshman keep your door open the first couple of days," she added. "It's a good way to meet people since they can introduce themselves to you and get conversations started."