August 11, 2021
Students learn about 52 job roles in cyber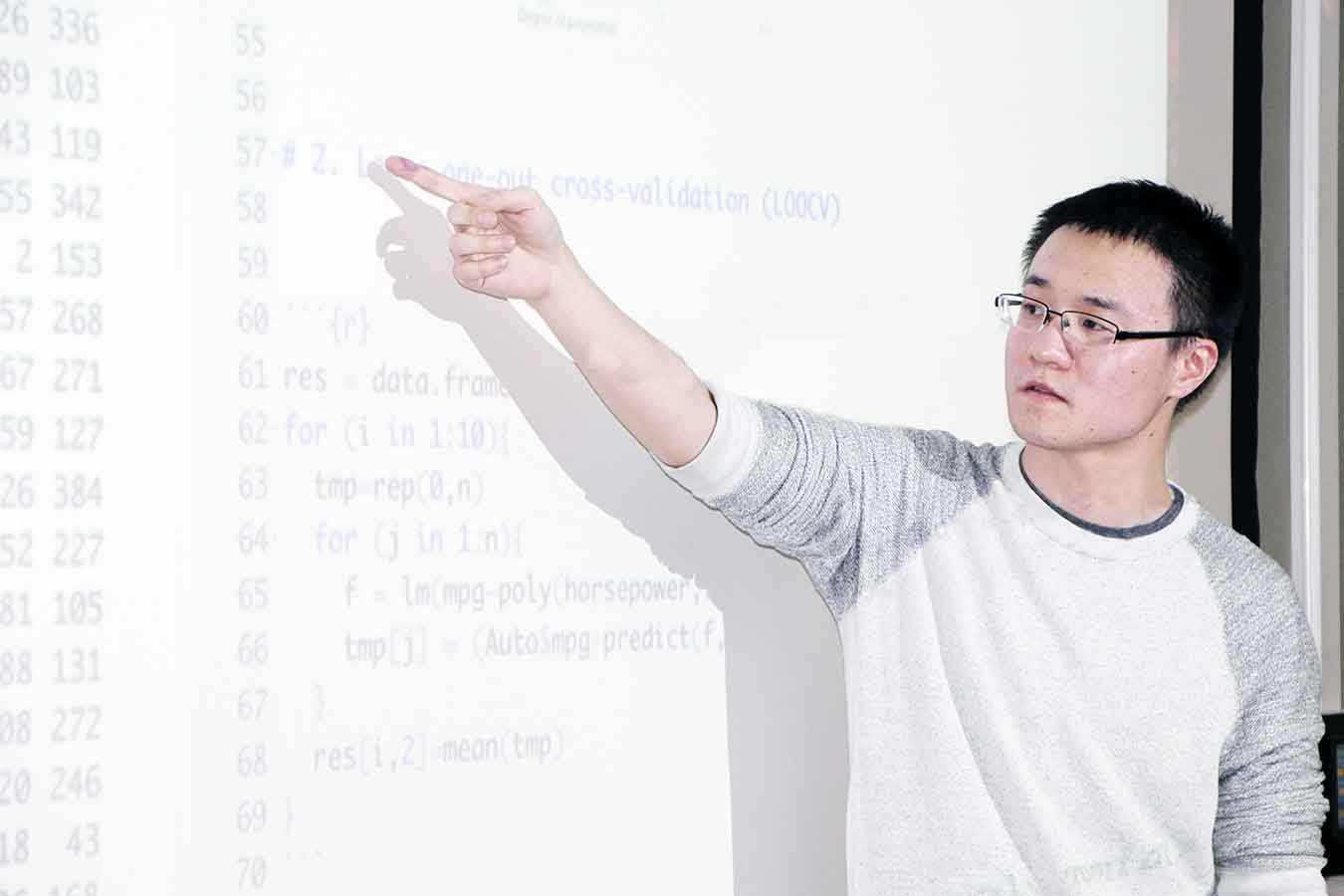 Dakota State held a new cyber offering this summer, a Cyber Academy for Air Force Junior ROTC (JROTC) students.
DSU was one of five sites across the nation offering a three-credit course in Information Security Fundamentals to JROTC students from around the world. This sub-award was part of a National Science Foundation grant awarded to Whatcom Community College (Bellingham, WA) and the college's National Cyber Training and Education Center (NCyTE).
The course had many goals, said Dr. Shengjie Xu, principal investigator for DSU's sub-award on this grant.
"In addition to the cybersecurity curriculum, we want the students to see it is fun, and they can have a career in this field," he said.
In fact, they could have any of 52 job roles in cybersecurity, said Dr. Kristine Christensen. Some are technical, but "some job roles deal with policy, others with psychology, others with web design and graphics and user interfaces," she stated. Christensen is a professor of Computer Information Systems and Director of Faculty Development at Moraine Valley Community College (IL). She serves as a JROTC Cyber Academy Camp Instructor.
JROTC students are the focus of the grant, said Dr. John Sands, because they are the young leaders of the future in military organizations. "It's good to expose these leaders early on to cybersecurity," he stated, because "just about every type of operation has some dependence on cybersecurity and information assurance. Having credentials and college credits in this field will give them a jump start in pursuing a career," he said. Sands is a professor of Information Technology and Department Chair of the Computer Integrated Technology Department at Moraine Valley Community College, and a member of the NCyTE Center NVC Committee.
"Without a doubt, we have helped the students get a much better general grasp on cybersecurity," said Andrew Geurts, one of the student mentors at DSU. He is a junior majoring in Cyber Leadership and Intelligence. "We have done our best to teach them about multiple subjects or areas related to cybersecurity so they know and understand on a basic level what is out there."
The students, about 20 at each of the five sites, also learn different perspectives from these instructors and mentors.
"This is a wonderful way to build a strong pipeline of future cybersecurity specialists who will help protect our nation's security," Christensen said.
The academy experience also helps the mentors. "To assist in teaching or mentoring for me affirms my passion for not just imparting knowledge to individuals, but also mentoring them and learning from them as well, " said Francisca Opoku-Boateng, a DSU mentor and recent Ph.D. graduate in The Beacom College of Computer & Cyber Sciences.
The mentors have also been accommodating. Diego Lebron, a Cadet 1st Lieutenant with the Ramstein, Germany Air Force JROTC, said his DSU mentor "has been extremely helpful especially in accommodating my time zone and all of my travel plans." After high school, Lebron plans to go to the US Air Force Academy before commissioning and hopefully becoming a pilot in the USAF.
In addition to giving these students a jump start in pursuing a career, the course also provides the resources to bring back to their home schools and JROTC units, said Sands.
The six-week course culminated at DSU on August 6. Other sub-awards were granted to Cal Poly Pomona, Norwich University, Tennessee Tech, and the University of Colorado-Colorado Springs. All schools have designations as a Center of Academic Excellence. The National ROTC office in Tennessee, and Code.Org, also partnered on the grant.