Leader of the pack
If you're a natural born leader who has an interest in world cultures, international politics, and cyber systems, look no further than our Cyber Leadership and Intelligence (CLI) program.  
This program is unique because it is one of only a few in the country. Challenge yourself as you enroll in courses that teach leadership concepts and practices. Gain knowledge in professional ethics. Sharpen your communication skills. Invest yourself in digital forensics. Study the combination of world affairs and human behavior.
If you're looking to add a minor, this program is built to help you incorporate one of your choice:
Cyber operations

Foreign language

History

Sociology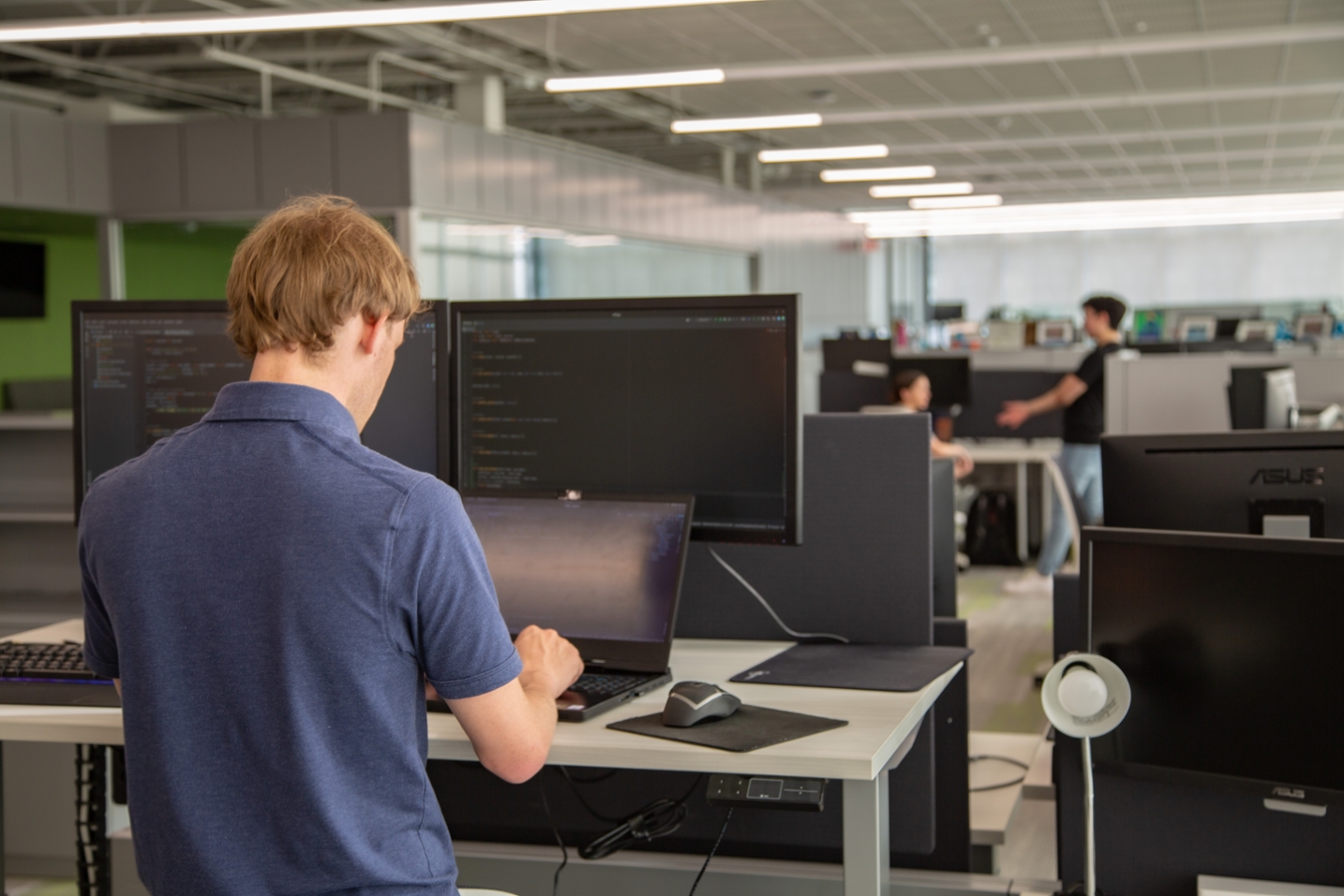 Military leverage
DSU's CLI program, on-campus and online, is accessible for current military members. As a current military student, you'll get a discounted tuition rate and have scholarships available to you. DSU has been a designated Military Friendly school since 2012 and was recently named as one of the best colleges in the nation for military members or veterans by the "Military Times." Learn more about our veteran benefits.
Professional opportunities
As a student of this program, you can benefit from an internship and, when you're ready, faculty will help you find one that suits your needs. As an intern, you'll be challenged to develop the skills intelligence agencies and companies need for the issues facing our world today. 
When you walk across the graduation stage, you'll feel a sense of accomplishment in your field. You're prepared to take on those who may execute an attack on computer networks and effectively defend them.
Learning outcomes
Upon completion of the BS degree in Cyber Leadership and Intelligence, students will:
Be able to appreciate and understand an investigation of a security breach and what will be involved in detecting cyber intrusions (basic investigative techniques, computer forensics, evidence collection and preservation, legal issues, and personal privacy issues)
Be able to demonstrate knowledge of major religions, literary traditions, geography, history, and different cultural values
Be able to demonstrate an understanding of how nations, states have historically and currently conduct trade, diplomacy, and wars
Be able to work effectively as a member of a team and gain experience leading small teams to be ready for entry-level management positions in businesses and government