September 9, 2021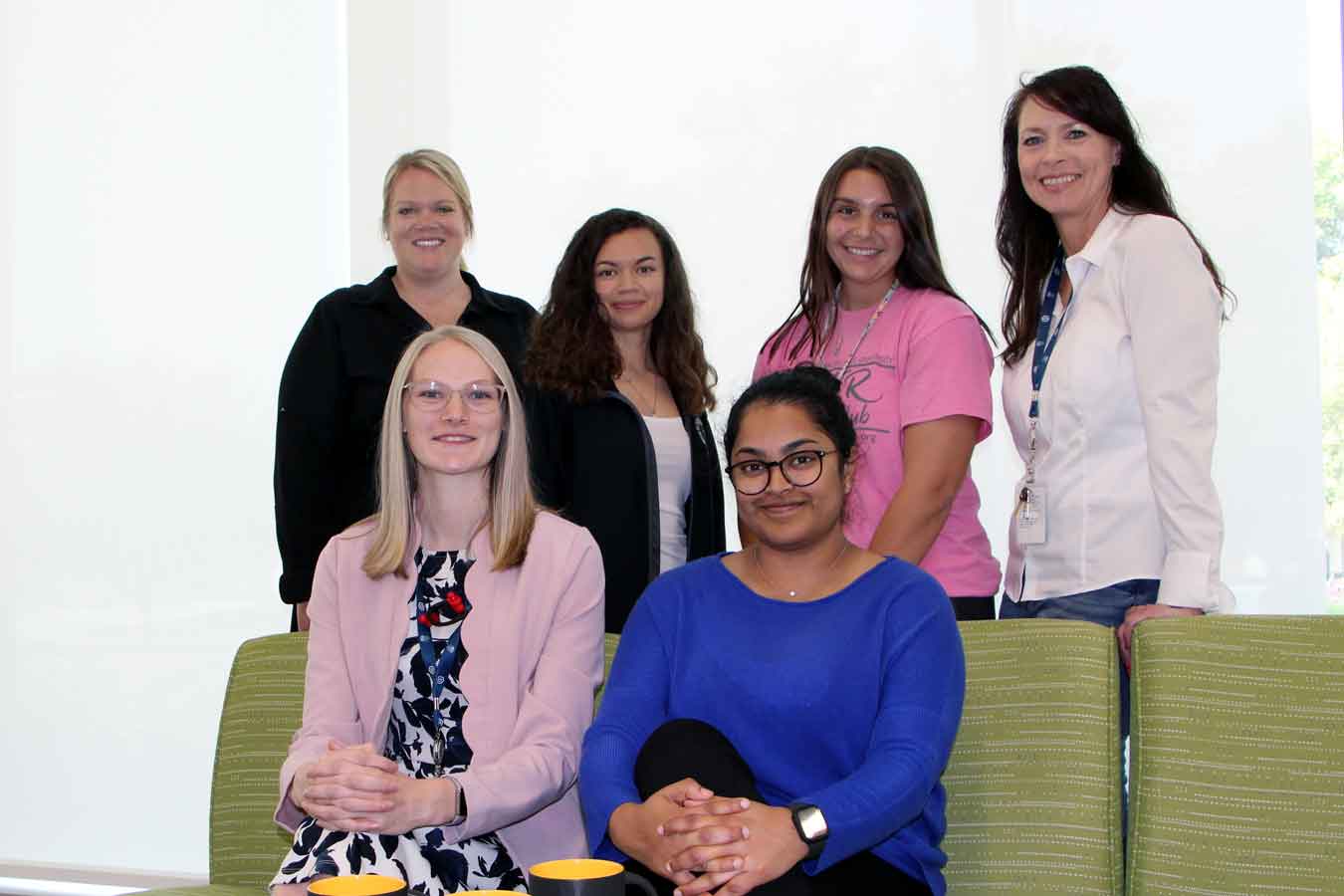 Dr. Ashley Podhradsky will be the keynote speaker for the 2021 Women in Cyber Security (WiCyS, pronounced We-Sis) conference.
The 8th Annual WiCyS conference is being held on September 8-10, in Denver, and Podhradsky will address the entire group on Thursday evening. She will be introduced by Shannon Lietz, Vice President of the Vulnerability Labs at Adobe Systems, Inc.
Podhradsky's presentation is titled: "Failing your Way Forward: How failure is a critical component to success." She will discuss the fact that people often look at a successful person and assume the road was straight and free of obstacles, but this is simply not the way things are.  She will highlight how failures along her own path have helped her become Vice President for Research and Economic Development at Dakota State University.
Dr. Arica Kulm, Director of the DigForCE Lab at Dakota State, is also presenting. Dakota State students attending this year include Abigail Witt; Alexis Kulm; Annabelle Klosterman; Janessa Palmieri; Kanthi Narukonda; Katie Shuck; Kinsey Pickering; and Sara Stehlik.
WiCyS was established in 2012 by Dr. Ambareen Siraj of Tennessee Tech University, through a National Science Foundation grant. The organization has grown into a leading alliance between trailblazers from academia, government, and industry, and is now a flagship conference for women in cybersecurity. The conference opportunities help organizations recruit, retain and advance women in cybersecurity.
The students plan to take advantage of a variety of events at the conference.  Klosterman, a Cyber Operations major from Brandon, S.D., said, "I'm looking forward to meeting other professionals." Janessi Palmieri, a Cyber Operations major from Nashua, N.H., is looking forward to investigating internship and job opportunities. Abigail Witt, a computer science and math major from Hartford, S.D. wants to learn from the numerous informational sessions.
The 2020 conference was canceled due to the pandemic but was to have had 1,650 attendees.