October 5, 2021
11 students join the scholarship for service program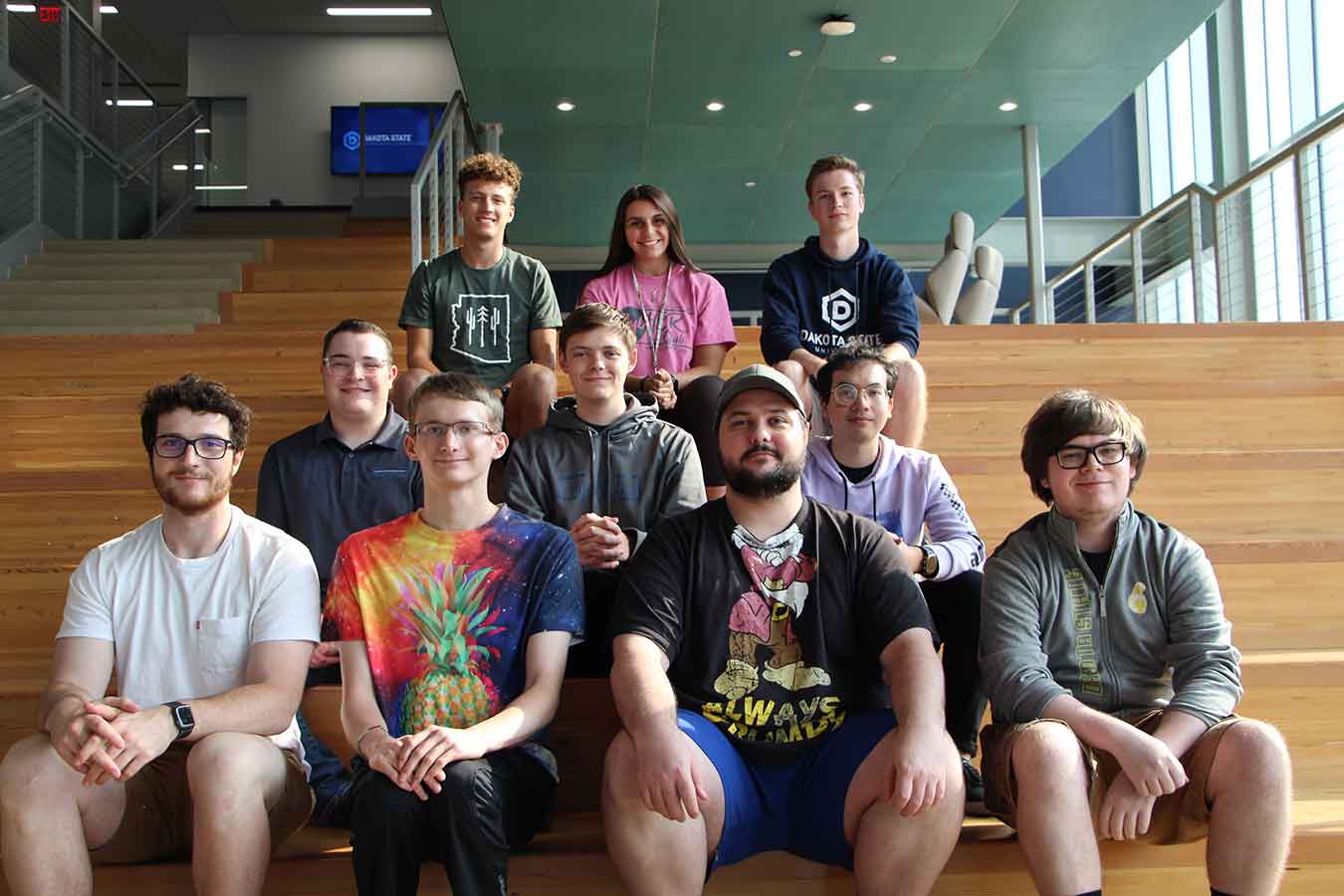 Eleven students have been named to the Dakota State CyberCorps program for 2021-2022.
CyberCorps is a scholarship for service program funded by the National Security Agency (NSA), created under the Federal Cyber Service Training and Education Initiative. Its purpose is to give government agencies an advantage in recruiting and training cybersecurity professionals, closing the workforce shortage, and competing with similar positions in the private sector.
"These newly-appointed scholars uphold very high standards and represent some of our top-achieving undergraduate and graduate students," said Dr. Michael Ham, coordinator of the DSU CyberCorps program. "They not only perform well academically but they are recognized as leaders in their class."
With a more traditional on-campus experience this semester, the CyberCorps students have more opportunities to be plugged in. Ham said. "I never know what kinds of projects, research, or competitions they will be working on, but it never fails to impress. Their teamwork and commitment to the cyber field give me great confidence in their ability and it shows they are capable of doing really great work."
\CyberCorps covers 100% of tuition and fees for the students, provides a stipend ($25,000 for undergraduates and $34,000 for graduate students), and $6,000 for professional development and books. They also have paid summer internships, and are guaranteed security jobs following graduation in federal, state, local or tribal government. Students may renew this scholarship for up to three years.
Ham noted that DSU has maintained a 100% success rate placing students into internships and full-time positions within the government. "We have a strong emphasis on placing the majority of students within federal executive branch agencies as directed by the program office, agencies such as the NSA, U.S. Air Force, and national labs around the country."
Some of these students are able to remain in the Madison area for these positions. "With the MadLabs® coming online, we've been able to keep a portion of our graduates in Madison as they work to support federal contracts in the Applied Research Lab (ARL)," Ham explained. "The ARL provides a very unique opportunity for graduates to engage in work that has national impacts, but remain in the Midwest."
The 2021-2022 cohort includes:
Gib Elder, Cyber Operations major from Rapid City, S.D.

Nicholas Handberg, Computer Science from Sioux Falls, S.D.
Ethan Havard, Computer Science major from Sioux Falls, S.D.
Jacob Hince, Computer Science master's degree student from Buffalo, Minn.
Austen King, Cyber Operations major from Volga, S.D.
Nathan Ord, Cyber Operations major from Elburn, Ill.
Janessa Palmieri, Cyber Operations major from Nashua, N.H.
Nicholas Sandison, Cyber Operations major from Spirit Lake, Iowa
Evan Slominski, a Cyber Operations major from Blair, Nebr.
Evan Watson, an Information Systems master's degree student from Birkenfeld, Germany
Chirawat Yooyuenyong, a Cyber Operations major from Beresford, S.D.