October 27, 2021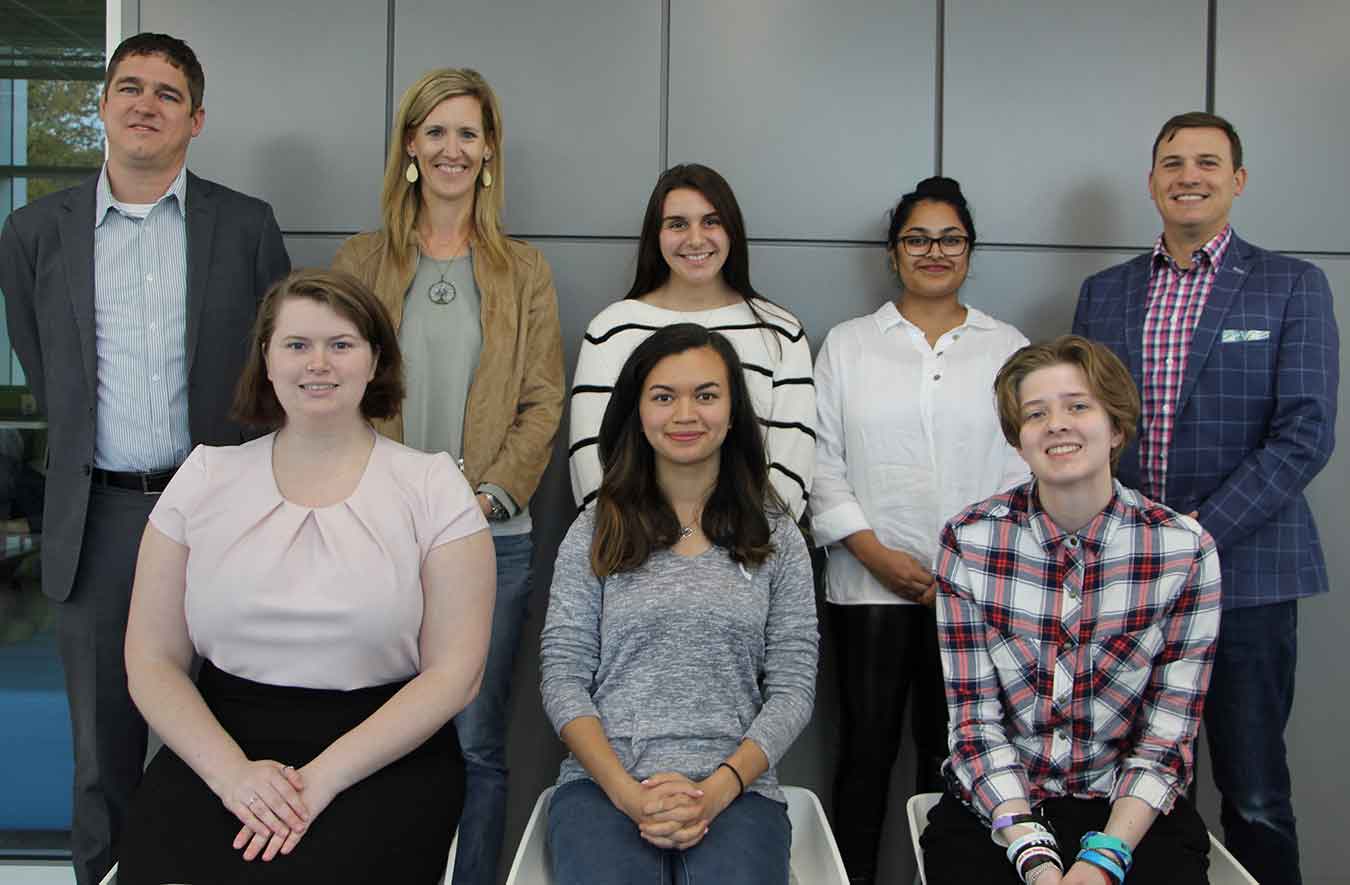 There is no question that the SBS CyberSecurity, LLC/Gamewell Family Scholarship helps Dakota State students with school fees and tuition, but the funding is also a motivation, say this semester's recipients.
Janessa Palmieri, a Cyber Operations major from Nashua, N.H, was excited to receive the scholarship this fall to help cover laptop fees. Kinsey Pickering used it to help with textbooks and reduce student loans.
"This scholarship helps quite a bit," Pickering stated. In fact, "I was able to get rid of my third job with this scholarship." She is a Digital Art & Design student from Garland, Texas, focusing on audio forensics.
With this assistance, "I can focus on school," said Abigail Bushee, a General Studies major from Sioux Falls, S.D.
But the scholarship does so much more.
Katie Shuck, a doctoral student from Sioux Falls, S.D. studying Cyber Defense, said the scholarship is "a great reminder and motivator to keep me pursuing my goals."
Kanthi Narukonda said, "It is nice to know the effort you put in and the work you're doing is worth it. The scholarship is a nice reminder." She is a Ph.D. Cyber Defense student from Sioux Falls, S.D.
SBS CyberSecurity, LLC, is a Madison-based cybersecurity consulting and audit firm. The company, along with the family of former CEO Aaron Gamewell, created the scholarships in 2018. Gamewell was an advocate for supporting diversity in the field of cybersecurity, which is one intent of the scholarship. It also addresses the growing need for cybersecurity professionals in the cybersecurity workforce. Gamewell passed away in 2021.
This semester's six recipients received $500; $16,000 in scholarships have been distributed to women and men who are members of DSU's CybHER program since 2018. CybHER is a program that empowers, motivates, and educates students to study cybersecurity.
"It is an honor to know and help these students, for the awesome things they do and the things they are going to do," said Jon Waldman, Chief People Officer at SBS. His colleague, President, and CISO Chad Knutson agreed. "It's exciting and fun to see what they will accomplish in the future."
The SBS/Gamewell scholarship winners for Fall 2021 include:
Abigail Bushee – General Studies, Sioux Falls. S.D.
Annabelle Klosterman – Cyber Operations, Brandon, S.D.
Janessa Palmieri – Cyber Operations, Nashua, N.H.
Kanthi Narukonda – Ph.D. in Cyber Defense, Sioux Falls, S.D.
Katie Shuck – Ph.D. in Cyber Defense, Sioux Falls, S.D.
Kinsey Pickering – Digital Arts and Design, focusing on Audio Forensics, Garland, Texas