December 9, 2021
Brizendine spoke at first-ever @Hack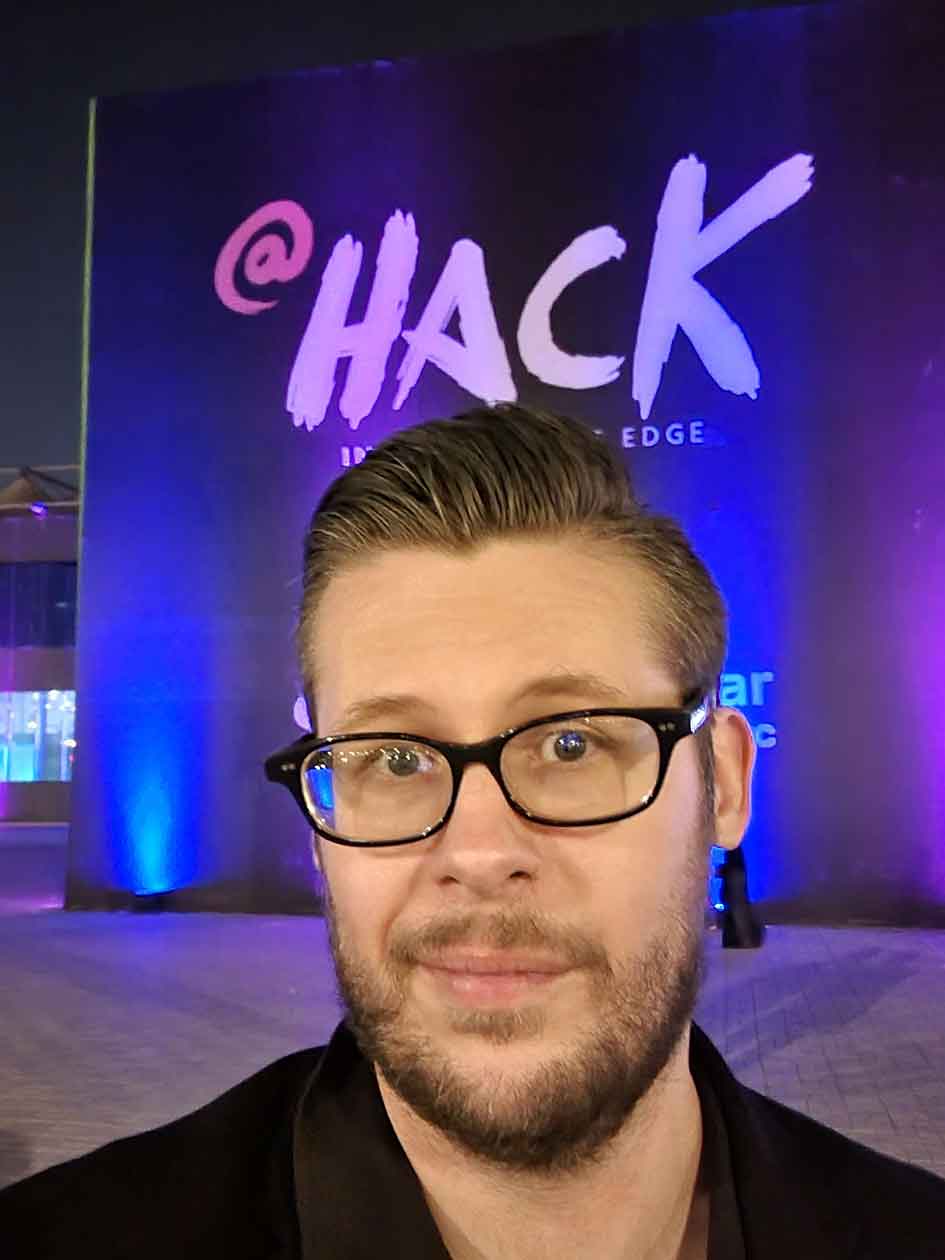 Dakota State faculty have an outstanding reputation.
This reputation earned Dr. Bramwell, Brizendine an invitation to speak at a new international cybersecurity conference, @Hack in Riyadh, Saudi Arabia. He is an Assistant Professor of Computer and Cyber Sciences in DSU's Beacom College of Computer and Cyber Sciences.
Over 20,000 attended @Hack, along with 250 global infosec influencers and trainers. Being selected to participate in events on a global stage "shines a light on the capability of DSU faculty, and it's good to be thought of in that company," said Brizendine.
The conference was organized in association with Black Hat, an iconic information security event series held around the world. Brizendine has presented at several conferences, including Black Hat events, over the last few years. His 50-minute briefing, titled "Advanced Code-Reuse Attacks with Jump-Oriented Programming," included live demonstrations that featured revealing a new vulnerability and showcased new, advanced exploitation techniques.
The purpose of @Hack, held Nov. 28-30, was to "inspire the technology community to design, build and run a better world…and we do this by informing, educating, and connecting those communities via our research, digital media, events, and training products and services," said the conference website.
"I think a lot of the world is reacting aggressively in terms of enhanced cyber security measures, with some countries seeing the necessity of having a population that is well educated in cyber security practices," Brizendine said.
 Demonstrating strong defensive security "can enable all in the global community to become more secure and stronger once they identify some of these vulnerabilities and techniques that can be remediated or corrected, allowing all of us to be safer," Brizendine stated.
His talk was well-received, he said. "After my talk, I had a group of several young learners asking highly technical questions for about 10 minutes. The depth of understanding demonstrated in their questions conveyed a great sophistication and keen intelligence," said Brizendine.
The @Hack event also interviewed him on video and published a
white paper
he co-authored with student Austin Babcock.