December 22, 2021
An interest in psychology and computer science led Shay Huss to Dakota State University and the Cyber Leadership and Intelligence (CLI) degree program.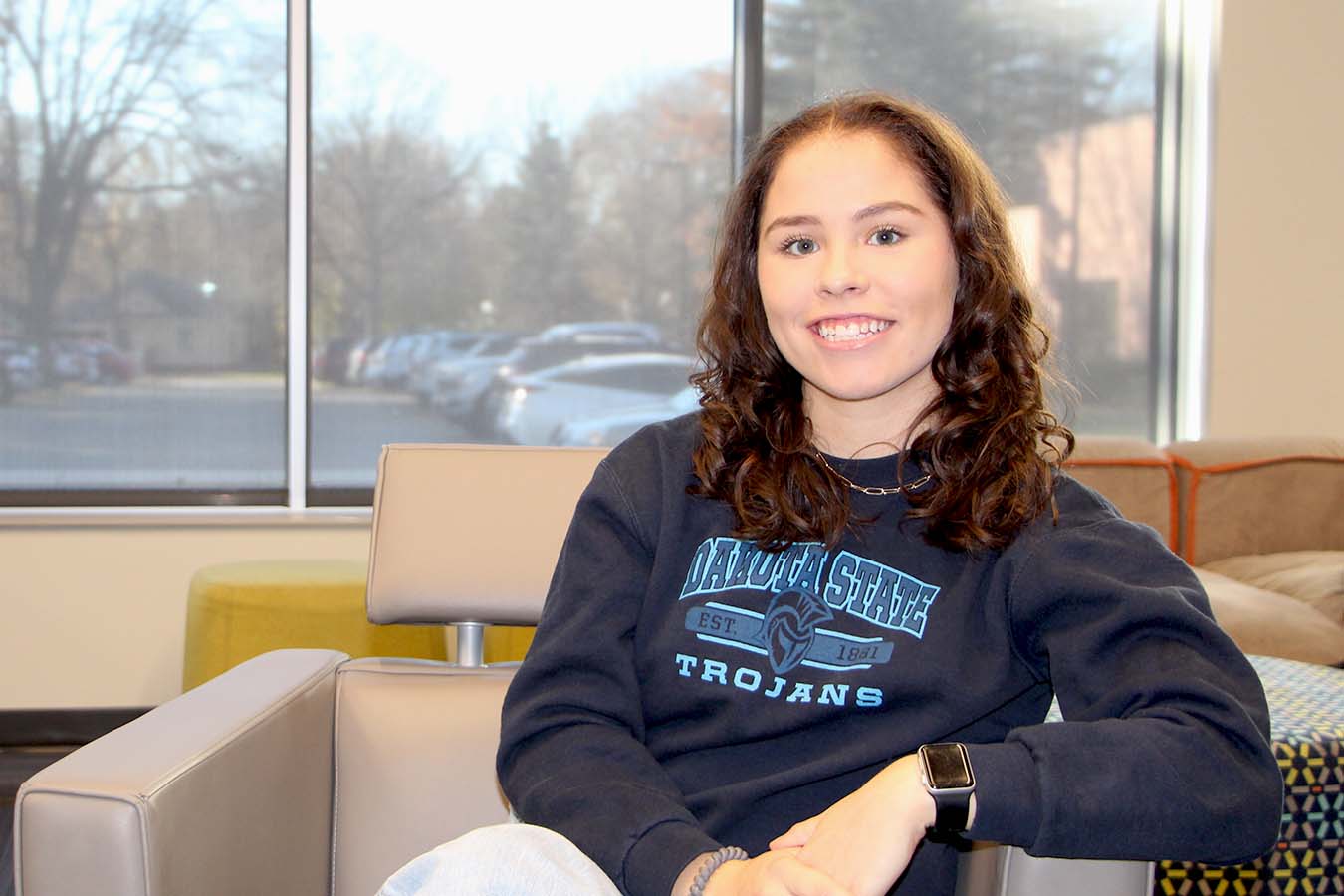 As a CLI student from Sioux Center, Iowa, she was able to choose one of two tracks, Digital Forensics or World Affairs and Human Behavior. Due to her interest in psychology, she chose World Affairs and Human Behavior.
To describe her major, Huss likes to say, "it's computer science with a social science focus that aims to solve international relations or foreign affair issues."
One example would be the potential for cyber war. Students in the program study what cyber capabilities are available, how countries can utilize these capabilities in the future, how will that affect international relations, and if it can be classified as war.
A new feature from Apple brought up another discussion, regarding the planned release of a program that could sort through pictures sent to the cloud to examine for child pornography. While this could be beneficial, it raised several questions and creates the potential for negative consequences, like using the technology to track other things. That project was eventually delayed by Apple.
To study these and similar topics, students like Huss will develop a technical background and analytical perspective that can be applied to real world applications.
Huss describes her track of World Affairs and Human Behavior as a little less technical, so she participates in clubs to supplement her education. She's involved in the Computer Club and Offensive Security Club and is learning Russian in World Languages Club.
As a member of the National Guard, Huss is hoping to do government work in the future, potentially as an analyst. This military experience brings a unique perspective when discussing military applications of different cyber capabilities in class.
"Just having that basis or foundation of understanding really sets me ahead," she said.
While Huss already knows what she's interested in for a career, the broad program is readying her for a variety of career opportunities.
"You can make it what you want, which is really unique about this program," she said. That flexibility means graduates can find jobs in digital forensics, programming, analytical work, technology, law enforcement, politics, or law.