December 30, 2021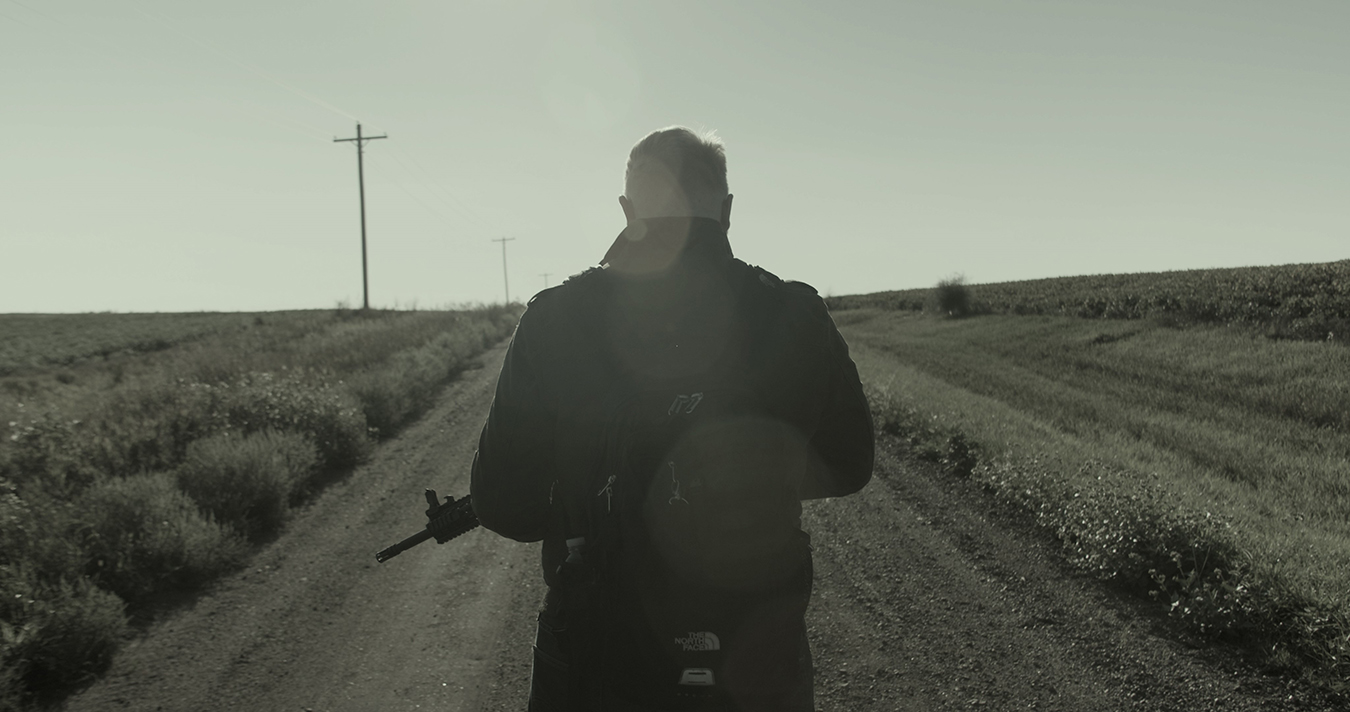 After working on a storyboard, script, and other pre-production duties like selecting music over the summer, Max Hardyk and Tate Mohlenkamp applied for a Student Research Initiative (SRI) grant to make their film "The Tall."
"The intention of this creative project is to encourage the campus community to become more involved with the film program and create an inspiring production using the resources and programs available on campus," Hardyk and Mohlenkamp wrote in their SRI grant application. The two are senior Digital Arts & Design Film and Cinematic Arts majors.
As an apocalyptic-type film, they were influenced by "The Matrix," "Attack on Titan," and even more so by "The Walking Dead."
"This movie is about a man trying to survive in a world newly dominated by these tall enigmatic beings," said Hardyk. "And he's trying to survive while holding on to his sanity and his moral values."
The duo has utilized the many skills they've learned in the classes for the film program, from storyboarding and script writing to motion graphics and special effects in addition to the standard film classes one and two.
As part of the film program, Hardyk and Mohlenkamp have also filmed videos for DSU's International Studies, the Counseling Center, campus tours, and assist with DSU livestreams of events like concerts, festivals, and creating highlights for sports.
They also received help creating the film from a variety of people on campus. Previously Mohlenkamp had worked on films with just a few people or by himself, so he was excited to have more people involved with this project. "It's hard to make a film by yourself and it's really fun to make it with other people."
"The fact that we had such a huge community come together, it's fantastic," Hardyk added. The two collaborated with about 40 people on the film.
Joseph Staudenbaur, Associate Professor of Digital Arts and Design and mentor for the film, has found it inspiring to watch people come together, problem solve, and inventing solutions as they go along.
"I think the beauty of this whole project is it brings together so many talents and disciplines from around the campus to collaborate and tell a story," Staudenbaur said.
As mentor, he was there for support, gave advice along the way, and encouraged them. The film program is very experiential, Staudenbaur said. "One of the important parts of university learning is experiential learning and being fully immersive. And it really does challenge students at a high level."
Hardyk and Mohlenkamp expect to have the film finished by the end of January. They will schedule a campus showing of the film after its completion.