DSU students receive DOD scholarships
September 15, 2022
Three Dakota State students are now part of the Department of Defense Cyber Scholarship Program (DoD CySP).
This scholarship for service program is an effort by the DoD to protect critical services by creating a knowledgeable and skilled DoD cyberspace workforce, individuals who will defend the country's network, information systems, and data.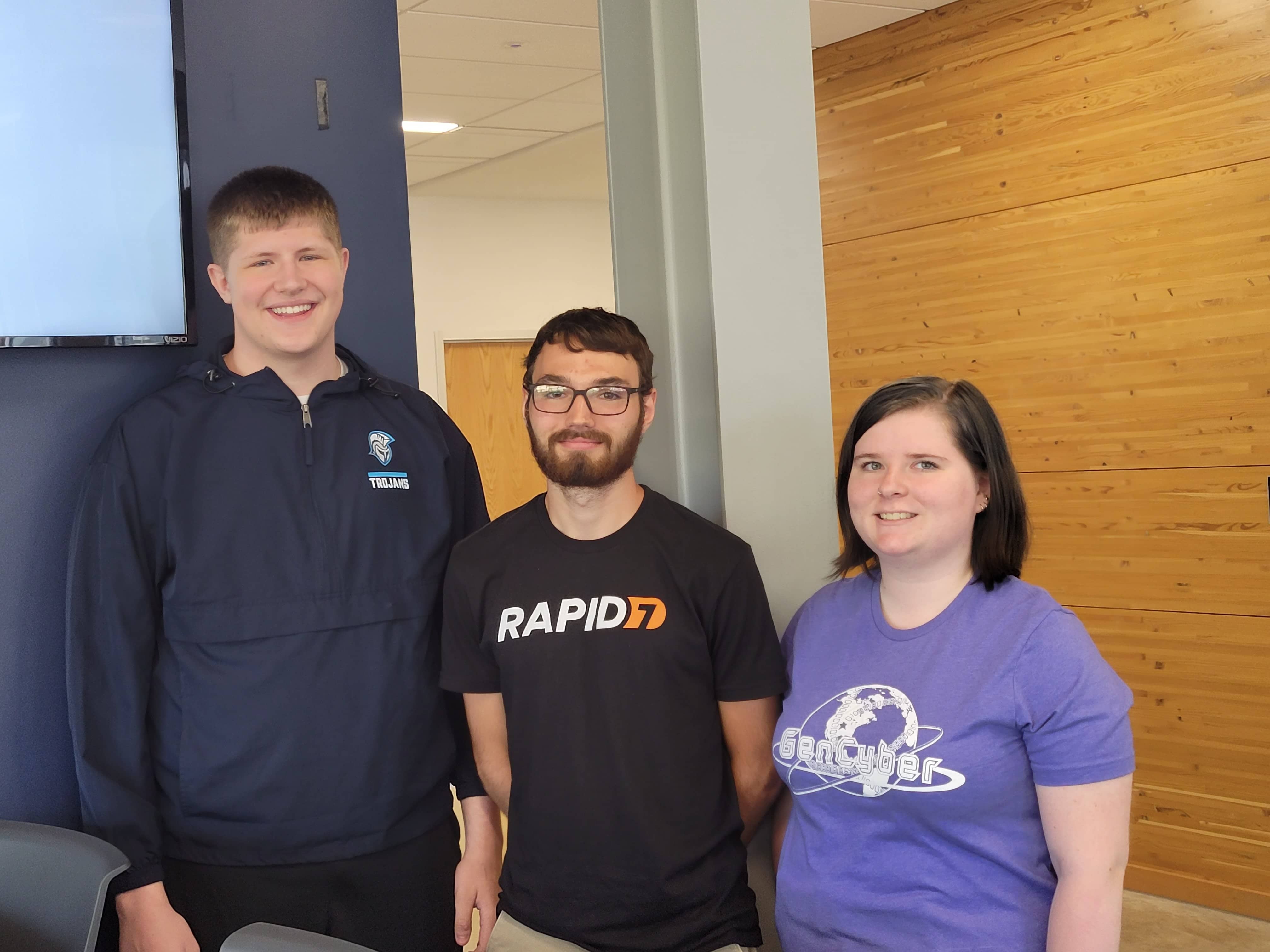 The students receive paid tuition and fees, a computer and book allowance, internships, and a stipend ($27,000 for undergraduates, $33,000 for graduate students). A major advantage to this scholarship is that students receive a full-time job offer as civilian employees with a DoD Agency upon graduation.
"It's nice to have a job right out of college," said Gillian Morris, a Cyber Defense master's degree student from Estelline, S.D.
She and fellow scholarship recipients Taylor Myers and Ethan Price are excited to gain real-world work experience through these full-time jobs and internships. Myers is a Cyber Operations major from Estherville, Iowa; Price is a Computer Science and Artificial Intelligence double major from Lamberton, Minn. Two additional DSU students are already in the program.
An information session for the new winners was held recently in Mississippi, and they learned additional details about the program. The scholarship recipients were excited to meet their employers, and talk with other scholarship winners.
The students heard about the scholarships through the recommendations from other DSU students, and at an information night hosted by Dr. Kyle Cronin, Associate Professor in The Beacom College of Computer and Cyber Sciences, and the DSU CySP Director. He said this national program is a good career opportunity, and having several students chosen for this scholarship speaks well of the education the students receive at DSU.
"There are so many good learning opportunities here," said Myers, and Price added, "I love the size of the campus, and have made so many friends here."
"Dakota State is a hidden gem with all these opportunities for students," Morris said.