February 24, 2023
Employers look for college graduates with real-world skills resulting from hands-on, practical experiences.
Dakota State provides its students with these opportunities through undergraduate research.
Joseph Boyd, a junior Cyber Operations major from Peoria, Ill., received a Student Mentored Research Initiatives (SRI) grant this academic year to work on a real-world problem with vehicles. His project was titled "Testing the Reusability of CAN Bus OBD II Replay Attacks Across Vehicles of Similar Make and Model," and involved looking at codes and controls, comparing them to a variety of vehicles. The initial research idea was suggested by his friend and fellow student, Ben Bowman, who received an SRI to research ways to bypass rolling code encryption in vehicles.
Because of this experience, he was offered a summer internship from Case New Holland, where he will continue to work on vehicle hardware exploitation on their products.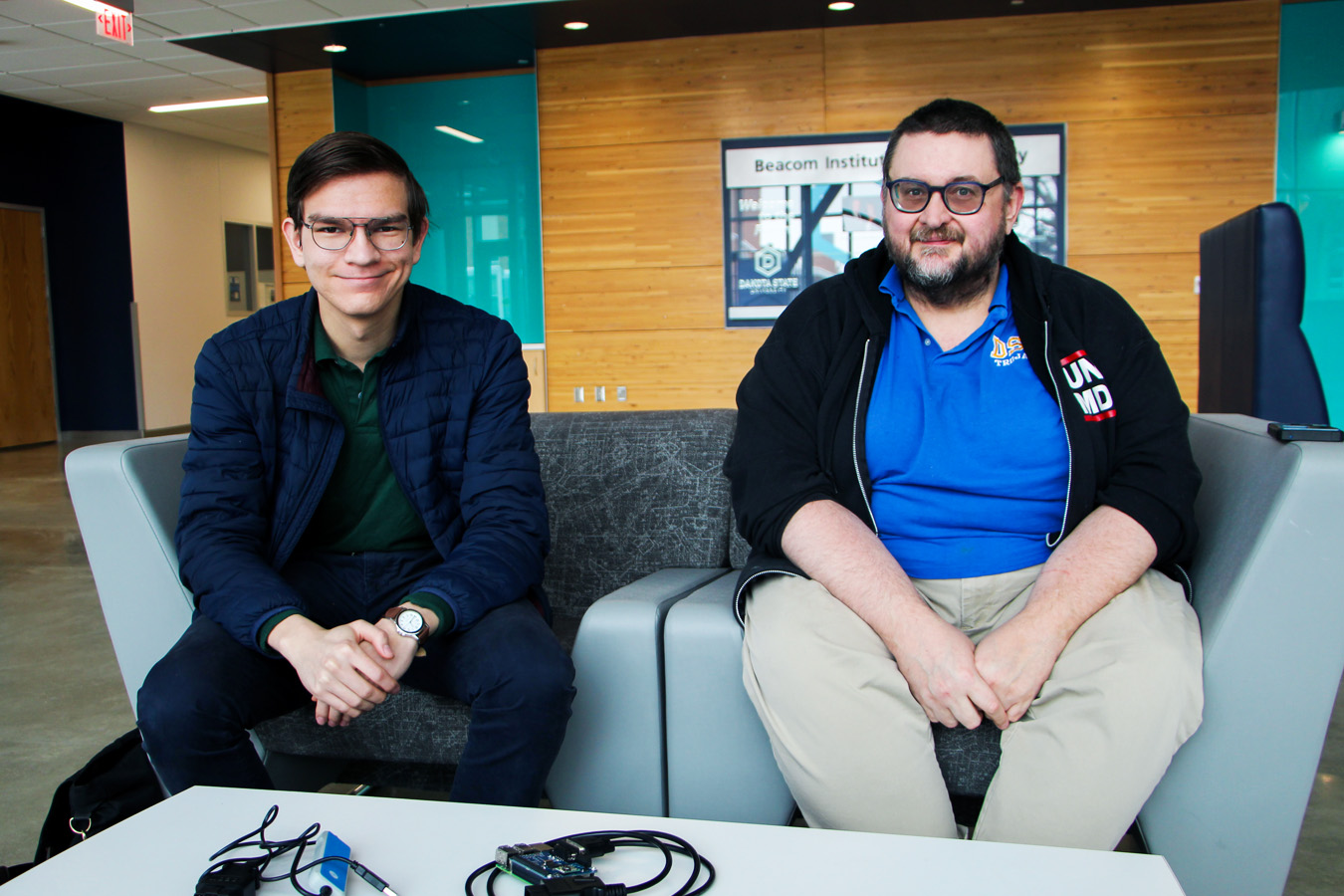 "I'm hoping this job will deepen my understand of CAN Bus systems, and possibly provide a gateway to a career," he said.
Boyd explained that cars operate on electronics which are coordinated through a central Controller Area Network (CAN Bus). Mechanics, engineers, and others can plug into this and get an error code or raw data corresponding to the controller.
This is functional but not necessarily secure, said Robert Richardson, faculty mentor for Boyd's project.
"By discovering vulnerabilities with this research, companies can create ways to increase security with their vehicles," Richardson explained. This was the purpose behind Boyd's research, and is particularly important because vehicles can have a long use life.
Boyd has enjoyed the project, which is "a discovery process, and anything you find is data you can use." Sharing research results is also part of the process, and he and other DSU research students will talk about their projects at a student research poster session on March 22. This is one of several events planned for DSU's annual Research Symposium.
Boyd recommends research and SRI projects to other students. "It's a good opportunity to apply yourself, and learn new things at same time."
Richardson agrees. "I encourage students to follow their passions and pursue research. It's a valuable way for them to find out more about the things that interest them."
Boyd is slated to graduate in Spring 2024, and hopes to find a job in a security field.