June 5, 2023
Summer is the perfect time for any college student to learn real-life skills through internships, even if they are a first-generation college student, a transfer student, or from an underrepresented group.
Xzayana (pronounced X-zayana) Henderson fits into all these categories, and is one student who has had unique internships due to her research experience at Dakota State University.
Since she was five years old she has been interested in science, and Dakota State was a great fit for her biology major. Doing research with DSU's chemistry and biology professors allowed her to publish scholarly articles, which helped her get internships.
"These publications showed that even though I struggle with tests, I know what I'm doing."
One internship was at Savannah State University, a bridge program to prepare students for research internships in marine sciences. This came at a time when she wasn't as sure if she was as passionate about the sciences as she had been, and it was "the opportunity I needed to really help get my spark back."
Through the bridge program, she learned about the Woods Hole Partnership Education Program (PEP), a multi-institutional program for college juniors and seniors from underrepresented groups. The 10-week paid internship gives students interested in marine and ocean sciences the opportunity to gain practical experience through coursework and research.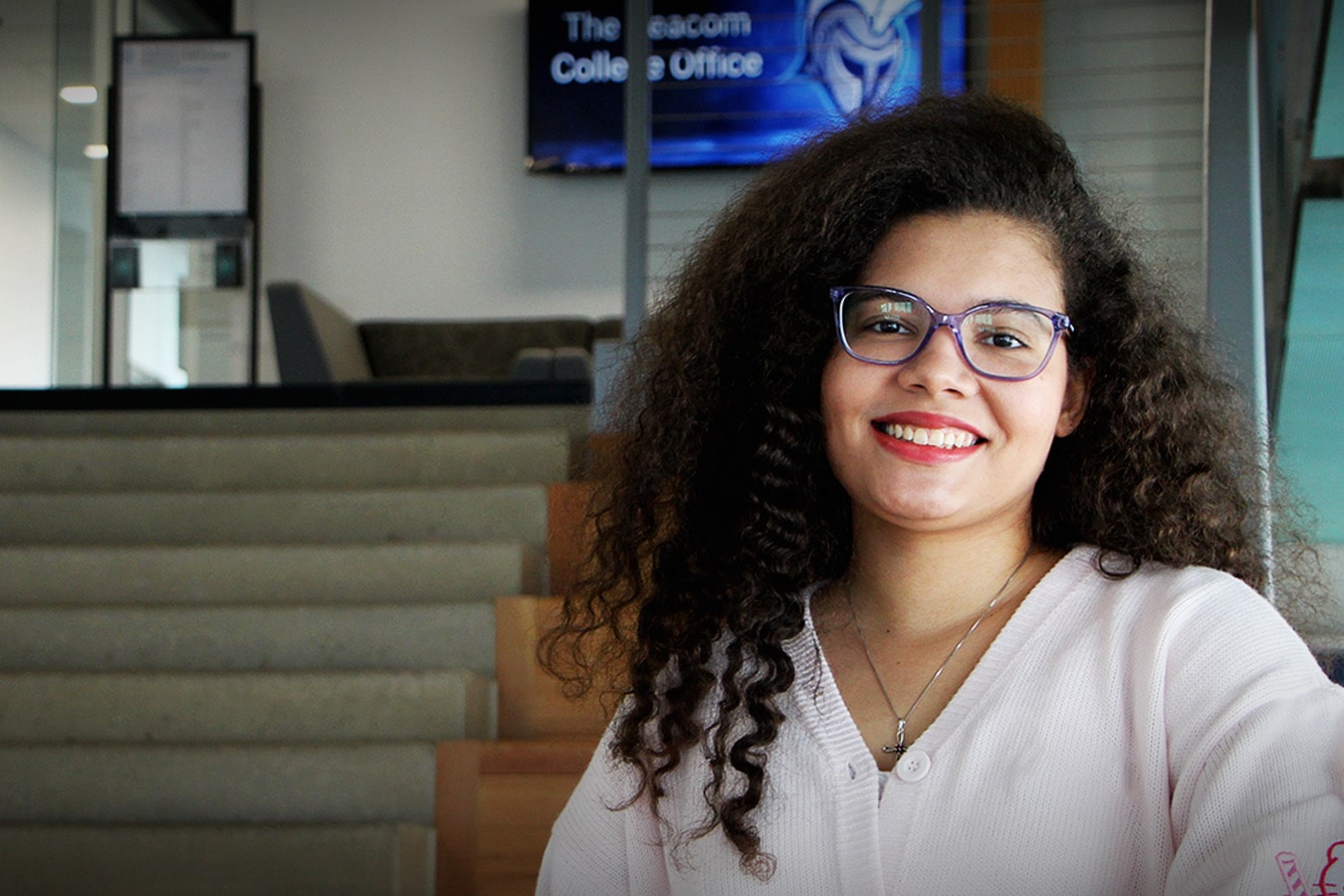 Henderson was accepted for the PEP internship in the summer of 2021. She met people from other parts of the country, and took a course through the University of Massachusetts Eastern Shore to map with coding, an advantage with presenting data. She and her internship mentor also shared a passion for arctic wintertime phytoplankton, microscopic organisms that live in watery environments.
Phytoplankton are "something we didn't realize existed until the last 10 years, so they're still pretty novel," but important, as "phytoplankton provides 80-85% of the world's oxygen," said Henderson.
The group went whale watching one day and saw the first humpbacks identified as unique whales in 1976, Salt and Pepper. This shows how old humpbacks can get, Henderson said. Other events were social and cultural. The students had the opportunity to have a proper British tea party in the backyard of one of the professors, who was English.
Henderson graduated in May with a biology degree, but is back at Woods Hole this summer for PEP2, an internship focused on students who have graduated.
She recommends internships, particularly the PEP and bridge opportunities. "They are good experiences even if someone is not sure they want to do oceanographic science," she said.