August 28, 2023
Dakota State University has kicked off the new academic year by honoring several employees as "True Trojans."
These seven award categories were created in 2019 as a way for the university to acknowledge and recognize employees for their hard work, dedication, and commitment to the mission of DSU. This year, there were 108 nominations.
"These individuals set a remarkable example for their colleagues," said Deb Roach, Vice President for Human Resources. Because students nominate individuals for two of the awards, this demonstrates that employees who consistently go above and beyond, solve problems, and improve work situations also serve as role models for the student body. The 2023 award winners include: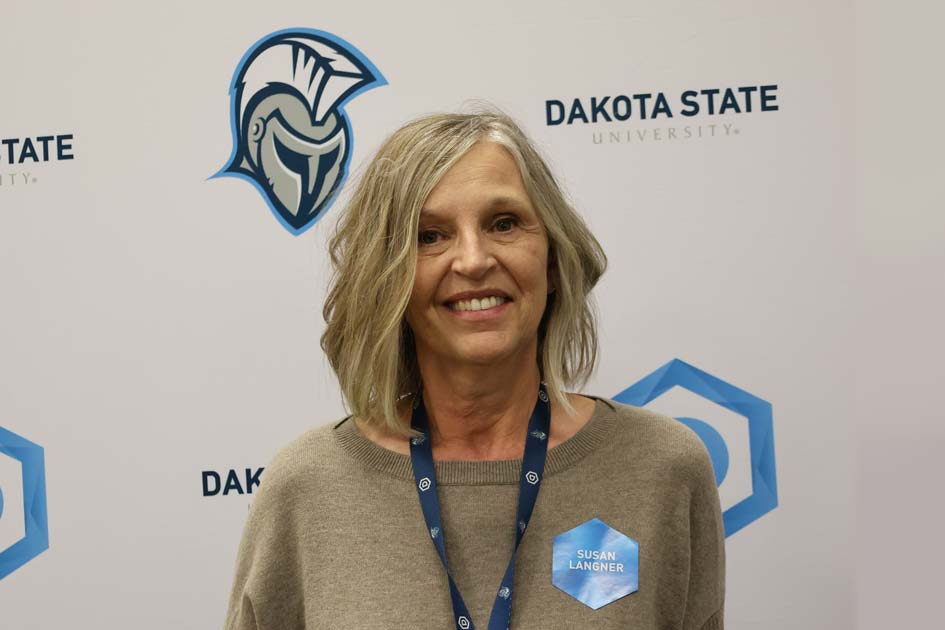 2023 Civil Services Association (CSA) Outstanding Contributor– Susan Langner, Administrative Assistant in the College of Arts & Sciences. "Susan manages a huge volume of work with such grace and patience that most days I think that she must be super-human," said one nominator. Another stated: "Susan is always so patient and kind with all of us, and she is always willing to help – even when the issue has nothing to do with her job." The focus of this award is to recognize a dedicated focus to customer service, commitment to quality improvement, outstanding skills and abilities, teamwork, and professionalism while enhancing the quality of work life for colleagues.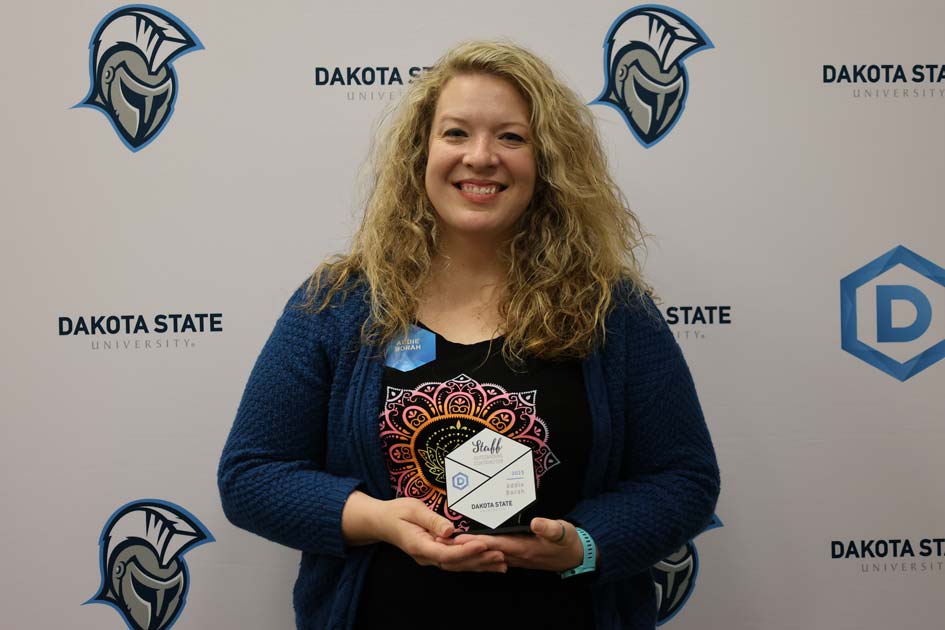 2023 Staff Outstanding Contributor (nominated by students) – Addie Borah, Professional Academic Advisor. "Addie sets an extremely high standard for what an advisory should be," said one nominator. Others referenced her caring attitude and how she encourages and strengthens students by demonstrating a great work ethic. "Without Addie, I do not know where I would be at this school," wrote one student. This award recognizes staff members who contribute in significant ways to the quality of life for DSU students and are committed to student success.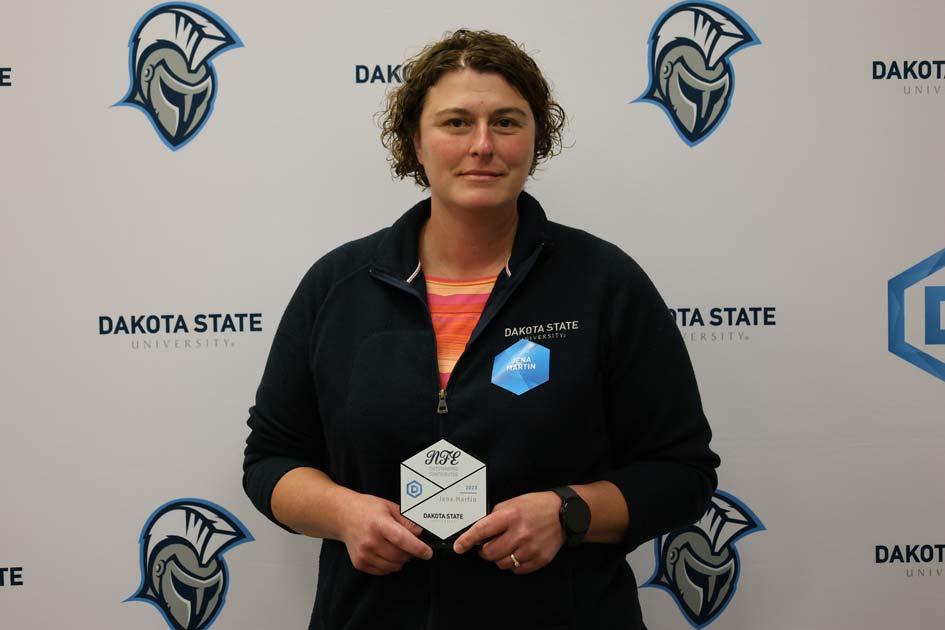 2023 Non-Faculty Exempt Outstanding Contributor– Jena Martin, Production Center Coordinator. Martin's main focus is always to serve, and she has a "can-do attitude," wrote one nominator, writing that Martin "brings up the energy of everyone around her just by being herself." Martin "has a confident and capable leadership style which promotes feelings of positivity and empowerment among those she works with. I can think of no one more deserving," wrote another nominator. This award recognizes employees dedicated to customer service, commitment to quality improvement, outstanding skills and abilities, teamwork, and professionalism.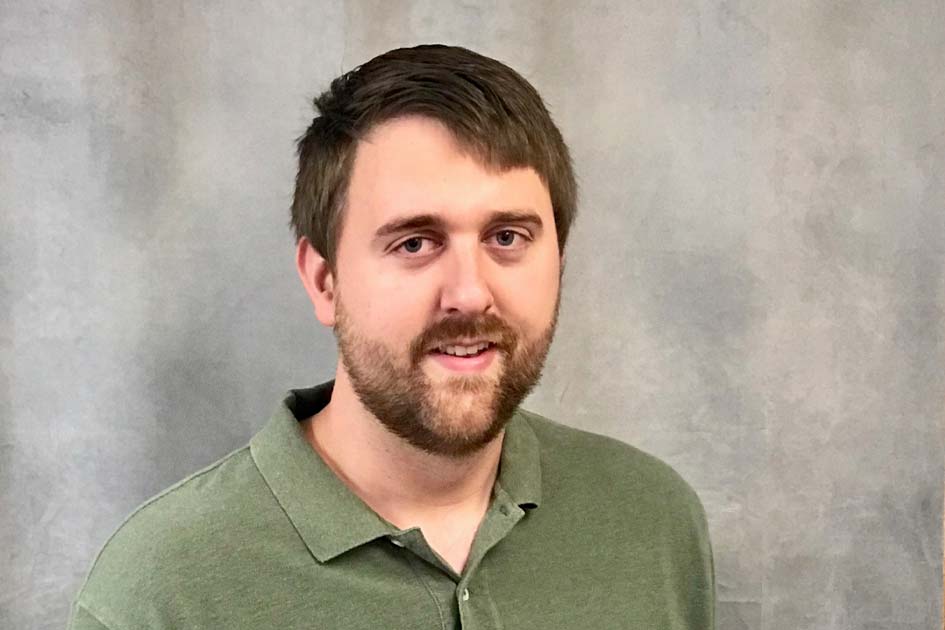 2023 Faculty Outstanding Contributor (nominated by students) – Dr. Andrew Sathoff, Assistant Professor in the College of Arts & Sciences, and Science Program Coordinator. Many nominees referred to Sathoff as one of the best professors they have ever had. "Dr. Sathoff has consistently gone above and beyond in this teaching, providing not only a comprehensive understanding of the course material, but also valuable insights and guidance in my future career pursuits." Another commented on his mentoring ability: "Not many professors will sit with you and answer all your questions, but he will."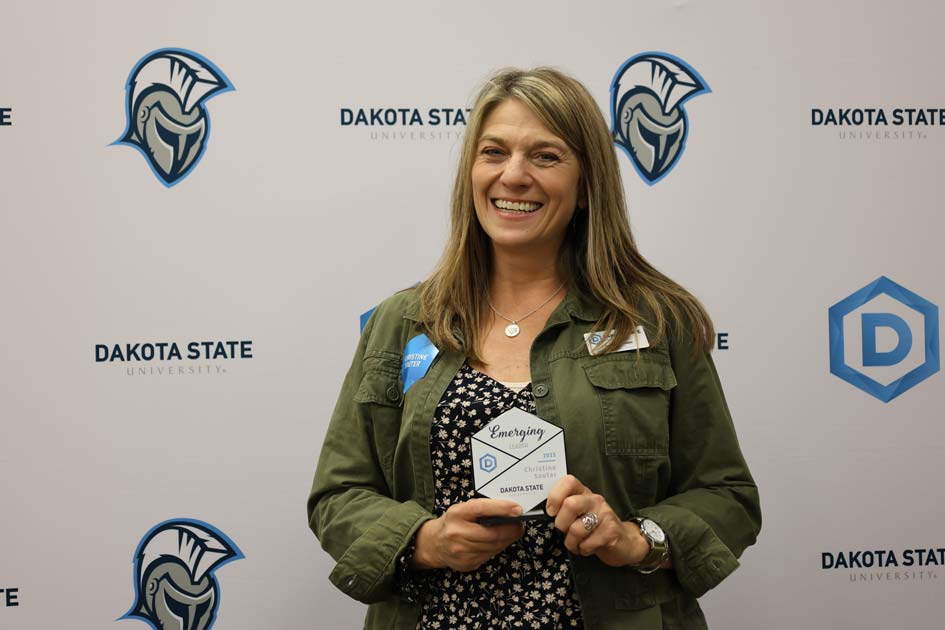 2023 Emerging Leader – Christine Souter, Professional Academic Advisor. Nominators mentioned Souter's extra efforts to learn about the programs students are enrolled in, and her energy and enthusiasm. "Christine is a valuable asset for DSU. She is an academic advisor who cares about the best interests of the advisees she works with." This award recognizes an employee with fewer than five years of service to DSU, who has made a unique, significant contribution not only to embracing the spirit of the university, but also providing superb service and fostering interdepartmental relationships.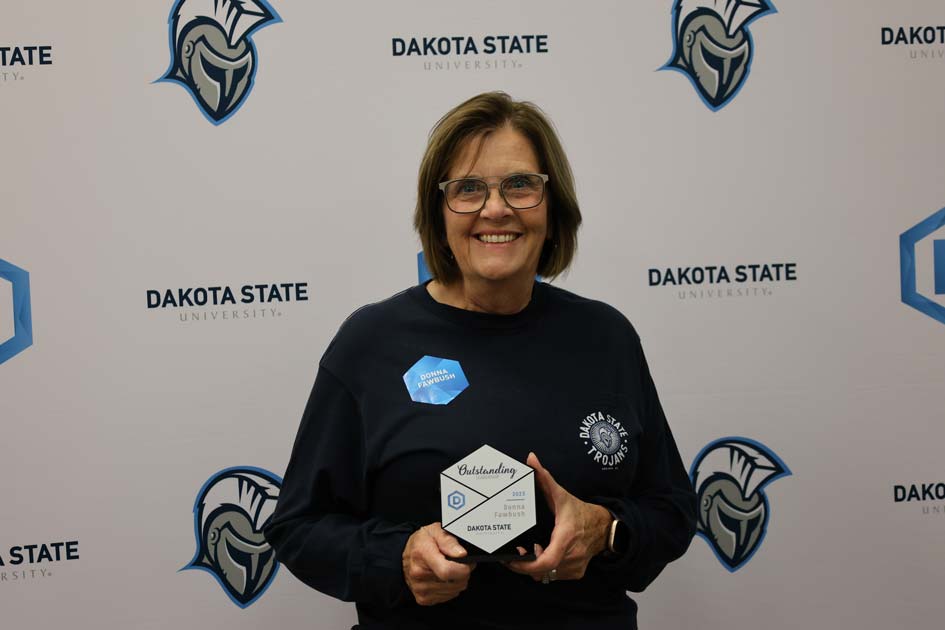 2023 Outstanding Leadership – Donna Fawbush, Director of the Trojan Zone and University Events. Those who nominated Fawbush say she embodies the values of DSU and inspires those around her. "Her dedication to improving operations while focusing on the experience of students, staff, faculty and university friends is truly outstanding." Another stated: "Donna is a role model to others and consistently strives to create an environment of positivity and collaboration." This award recognizes an employee who embodies exceptional leadership by building community, nurtures a culture of care and support, exhibits strong stewardship of institutional resources, and develops a shared vision of institutional excellence that allows everyone to feel they have a purpose in the organization.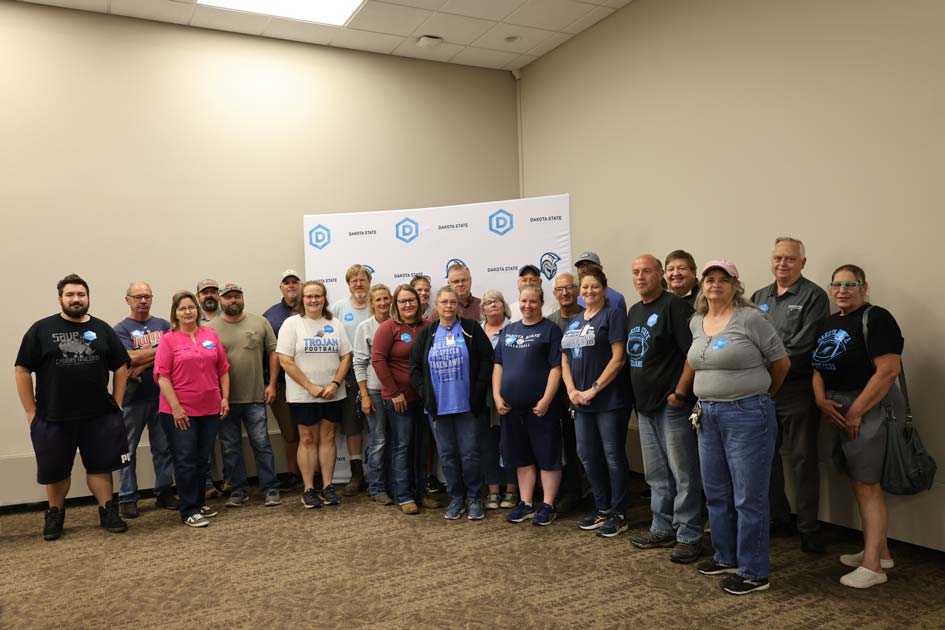 2023 Team of the Year – Facilities Management. This award recognizes a team that exemplifies collaboration, cooperation, communication, trust, and respect. This year, the Facilities Management team was noted for their willingness to go the extra mile, particularly after this past winter, when workers stayed overnight in their offices to ensure they were on campus early in the morning to clear paths for students and employees. "This level of commitment is truly inspiring," one nominator wrote. They build relationships with colleagues and students, and "have demonstrated a level of commitment and dedication to their work that is truly unparalleled, and they have done so with a level of professionalism and care that sets them apart from the rest."
Awardees were nominated by staff or students, and chosen by a committee consisting of two CSA employees, two NFE employees, and two faculty members. The winners were announced at the 2023 Welcome and University Address on August 14.