Dr. Mary Bell joined NATO DEEP Event
November 9, 2023
Russia's physical invasion of Ukraine and subsequent cyberattacks have drawn serious attention to Ukraine's infrastructure vulnerabilities and the need to protect and strengthen that country's defenses while shoring up its offensive capabilities. Through international partnerships and trusted allies, efforts are already underway to improve Ukraine's position to fend off current and future threats and attacks.
As part of that effort, Dr. Mary Bell, Dean of The Beacom College of Computer and Cyber Sciences at Dakota State University, traveled to Poland this summer as part of a team of allied experts representing the North Atlantic Treaty Organization (NATO) Defense Education Enhancement Program (DEEP). The NATO DEEP event focused on developing a curriculum guide to capture strategic, operational, and tactical lessons learned by the Armed Forces of Ukraine (AFU) during the ongoing Russia-Ukraine War. NATO will provide the curriculum guide to members and partner nations who can use the curriculum to better train and educate their nation's military forces. The guide provides an important set of tactics, techniques, and procedures to use against malign adversarial actions. Any member or partner nation can use the curriculum guide to learn how Ukrainian forces are innovatively fighting across and integrating effects in multiple domains to diminish Russian warfighting capacity.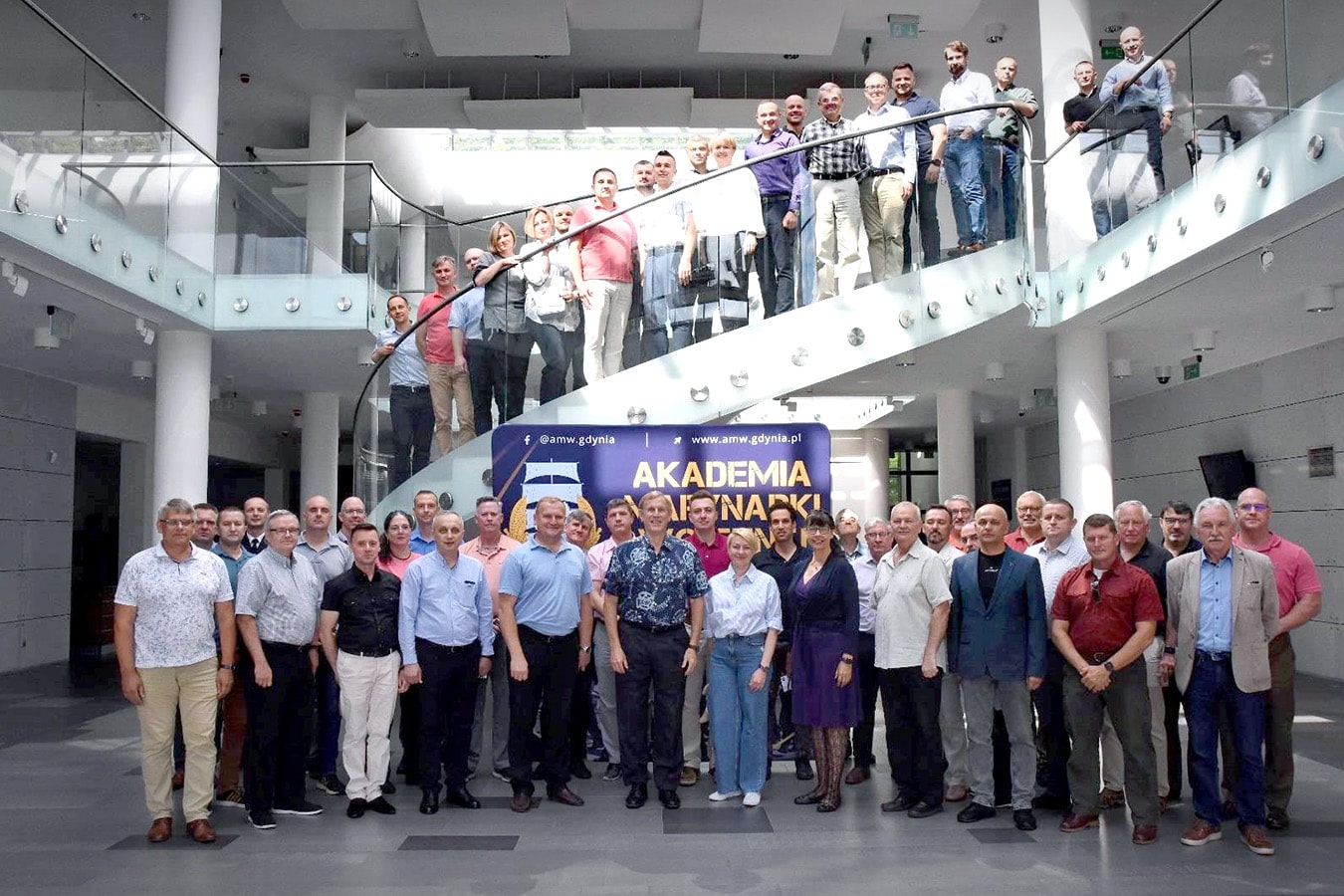 Approximately 50 personnel participated in the event, half from Ukraine and half from NATO nations. The participants focused on 20 topics within general and specific warfare, including Russian and Ukrainian strategic perspectives and issues within cybersecurity. Bell's work focused on the air war, including both fixed and rotary wing operations.
"Ukraine's leaders proposed the provision of lessons learned from the Russian War Against Ukraine as a way to give something back to the NATO Alliance for the extraordinary support it has provided Ukraine since the February 2022 invasion. The resulting Lessons Learned Curriculum Guide will be the first major NATO-Ukraine publication to come out of the war and demonstrates real dedication to collaborate as partners on the part of both entities," said Dr. Alan G. Stolberg, Coordinator, Defense Education Enhancement Program (DEEP), RAND Corporation. "The final product will likely benefit NATO allied and partner country war colleges, staff colleges, military academies, and Non-Commissioned officer academies for years to come," he stated.
For this project, Bell worked closely with teammate Colonel Michael Povilus (USAF), and a Ukrainian expert. Upon the end of the conference, each team presented their findings to the participants. Of note, the team findings effectively capture lessons that will enhance NATO and partner nations' ability to counter threats in many domains and areas. Although the NATO experts provided advice when asked, the Ukrainians proved how far they are willing to go to prevent other nations from suffering the tragedies they are suffering.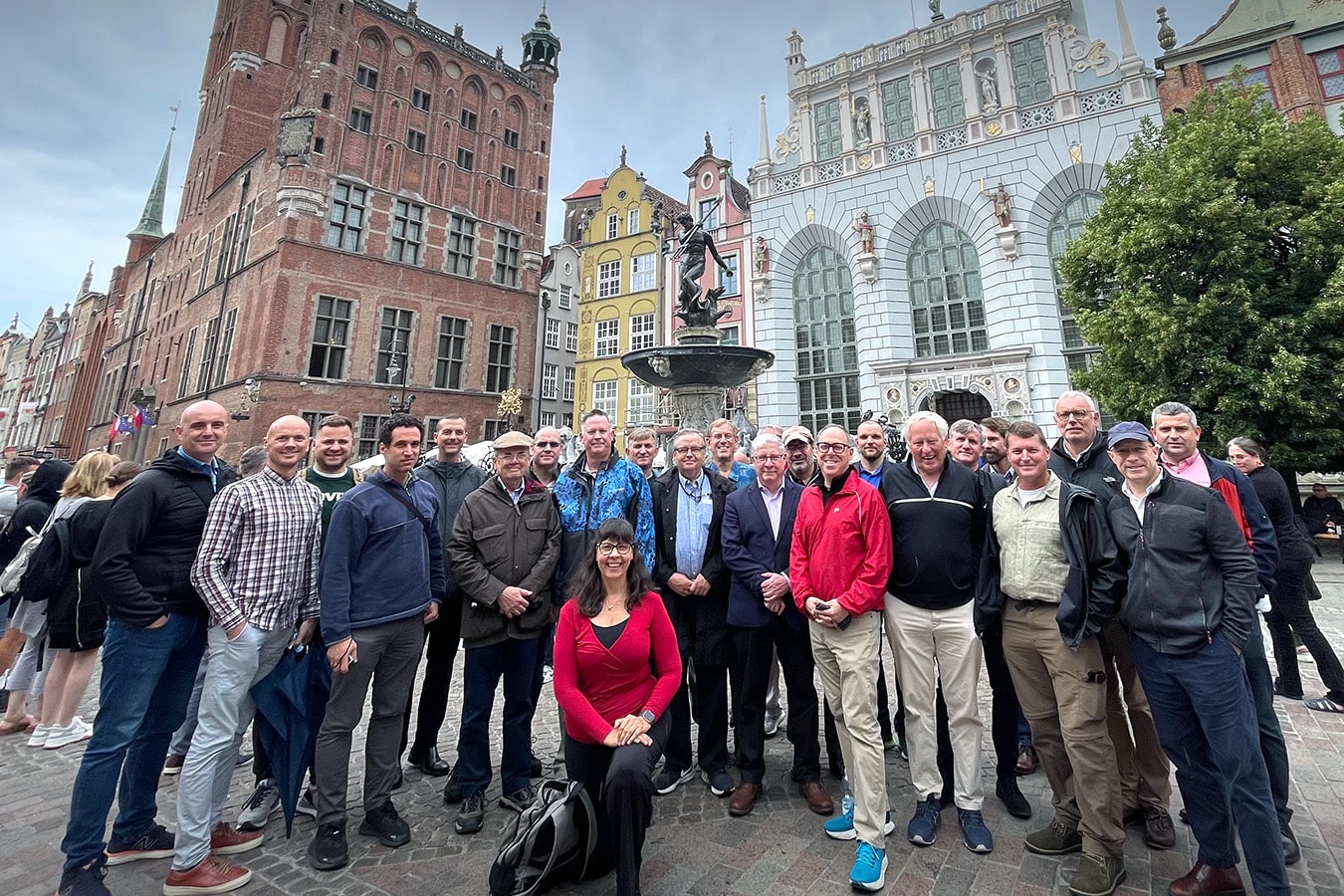 "Spending that much time with dedicated Ukrainian military and civilian professionals was both humbling and sobering," said Bell. "Ukraine is fighting for its very existence. The Ukrainians traveled to Poland by train to spend a full week with us to help us determine ways to better educate and protect all NATO nations against Russian malign activities. It was a selfless act to help prevent what is happening to them from happening to anyone else. I saw their struggle in detailed video footage. I heard many personal stories of the war's impact on them and their families. I was deeply impressed with how Ukrainians stay incredibly positive about winning the war ensuring their nation and culture survives."
Dakota State University is exceptionally proud of Bell's contributions and efforts to help strengthen Ukraine's national cyber infrastructure and defenses. DSU continues to serve as a partner to our international allies, including our Graduate Research Exchange Program with AI Sweden, which provides students with international and industry experience in AI and cybersecurity on the global stage. The University also signed an academic cooperation agreement with Australia's Griffith University in October.