Graduate Student Research Exchange Program
AI Sweden / Dakota State University Graduate Student Research Exchange Application
Students will work with three international exchange students during a ten-week summer program between AI Sweden 
(
https://www.ai.se/en
) 
and DSU with four weeks each in Sweden and DSU. Stipend, academic credit, lodging, and airfare included.
Apply now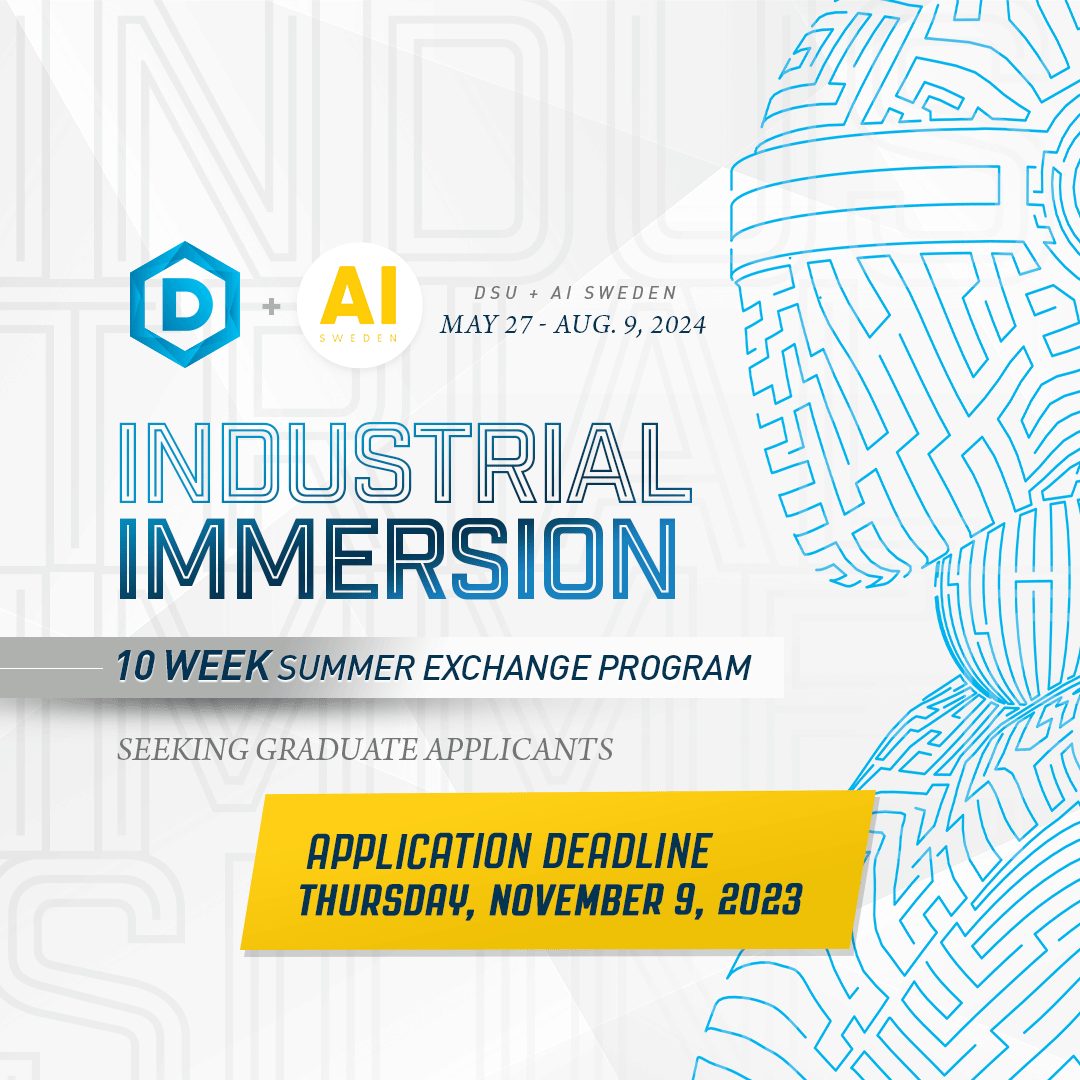 Send your transcript, resume, and cover letter to Dr. Austin O'Brien. The deadline to apply is April 22, 2022
Questions
For questions from DSU Students, please contact Austin O'Brien.

For questions from Swedish Students, please contact Mats Hanson.