Programs & Initiatives
See what your future holds at DSU
At Dakota State University, we're proud to be Trojans. Whether you're a part of the DSU community or just a visitor, we make sure you have what you need to succeed.
Institutional programs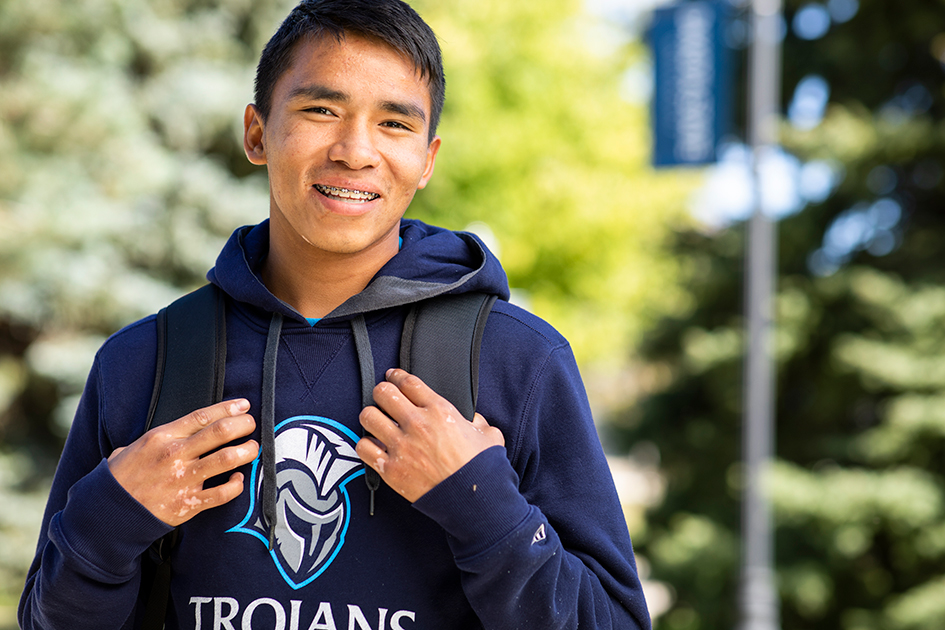 Our main focus? To provide students with a unique education. From associate to doctoral degrees, our students receive an education that pushes them to face challenges and enables them to utilize technology on another level. These unique educational opportunities make our students proud to be Trojans.
Human Resources awards and recognition events
In efforts to recognize our exceptional staff and faculty, DSU implemented a True Trojan Recognition program. The program has two aspects, formal and informal, with both areas rewarding employees that have gone above and beyond, while not forgetting everyday tasks that are accomplished.
Campus of Kindness
The Campus of Kindness gives campus employees, students, and guests the opportunity to take note of someone carrying out a kind deed or supporting one another. Comment boxes can be seen around campus and come equipped with cards for anyone to fill out or submit.
True Trojan recognition program
True Trojan recognizes those who are committed to the mission of Dakota State University and harbor characteristics essential to DSU's success.
Learn More about the TRUE TROJAN Program
"Thank You" Breakfast
At the end of the academic year, DSU honors the Doug Knowlton Continuous Quality Improvement (CQI) award, four faculty awards, and now six hexagon awards, that are all related to faculty and staff achievements.
Trojans helping Trojans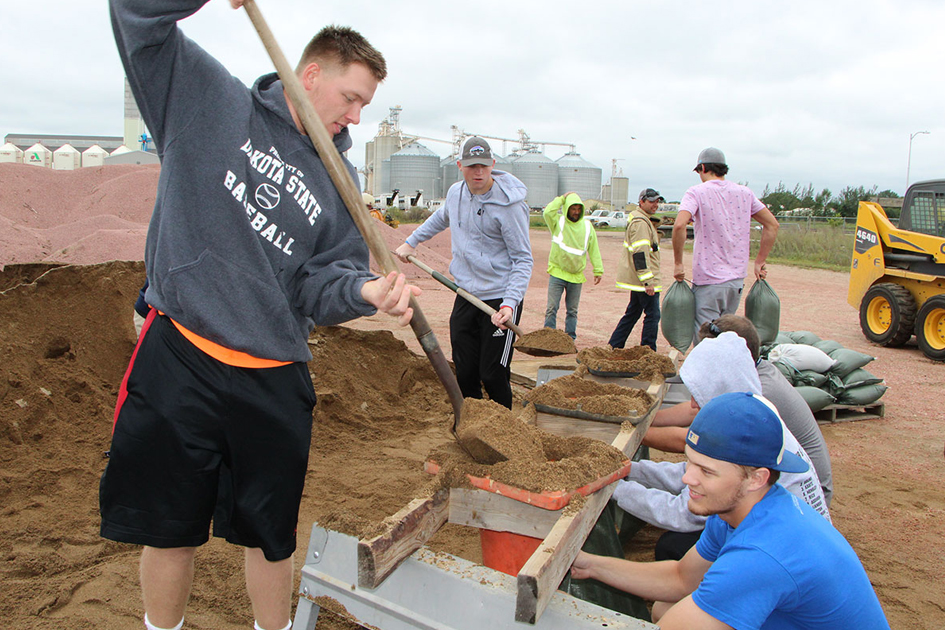 When it comes to natural disasters and hard times, our Trojans are the first to lend a helping hand. As the community of Madison and DSU braved a flood in September of 2019, our Trojans showed their support by sandbagging and removing debris in affected homes. Many Trojans and community members donated funds, clothing, and other necessary items to flood victims. Through it all, our Trojans and the city of Madison were able to RISE and make it through a difficult time.