Careers at DSU
Advance your career at Dakota State, one of the most technologically-advanced campuses in the Midwest. As a public university, we're governed by the South Dakota Board of Regents and accredited by the Higher Learning Commission.
You + DSU = Trojan True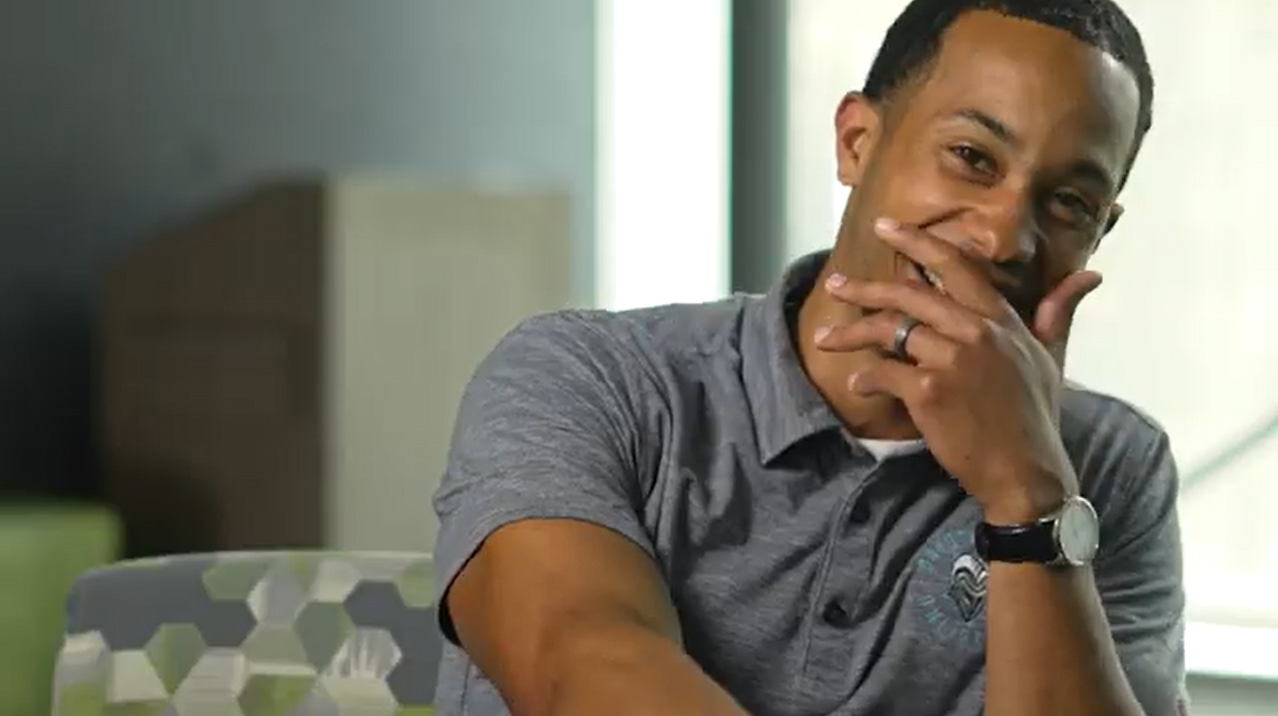 Looking for an exciting new career in higher education? Find it at Dakota State University!
When you work at Dakota State, you become part of our Trojan family. We are caring, family-oriented, united, and inclusive. From training sessions to benefit packages, we strive to ensure our employees have what they need to succeed in their career – and their personal lives. Plus, being a part of a campus that is dedicated, driven, and dynamic means you'll have optimal chances to excel in your career. We can't wait to meet you, Trojan!
Be a Trojan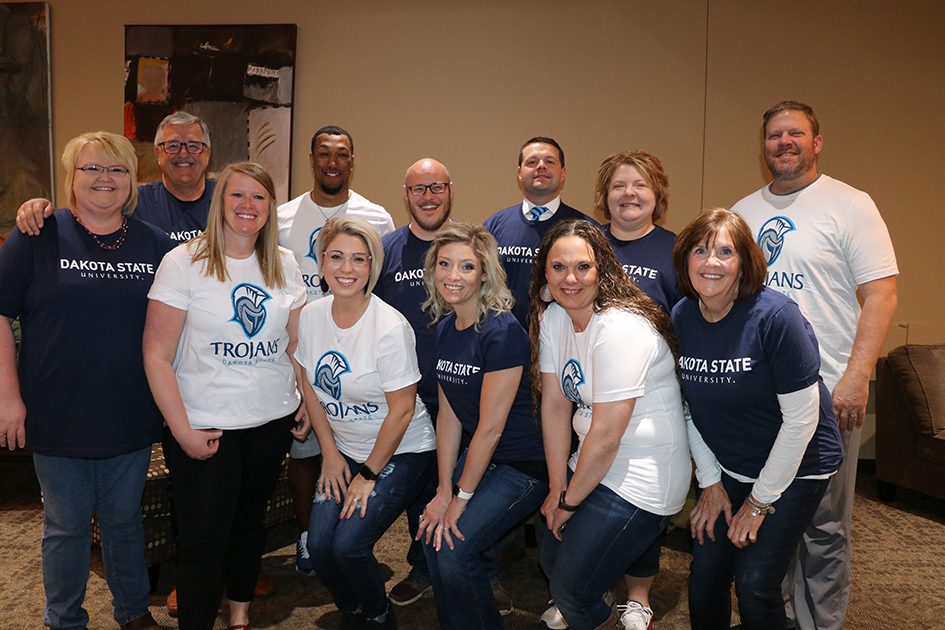 We value all our employees at Dakota State and the effect they're having on our students, the community, and the world. Dakota State University is seeking talented and diverse individuals who enjoy working in a collaborative, goal-oriented environment to join our Trojan family. We are also committed to recruitment, hiring, and retention of minorities. We urge individuals from underrepresented groups to apply.
We have over 45 undergraduate majors and a robust graduate program for our students. DSU specializes in computer management, computer information systems, and other related programs. Additionally, our K-12 Technology Endorsement prepares all education graduates to utilize computer technology in the teaching and learning process.
Dakota State University is located in Madison, South Dakota – a friendly, small-town community. Madison is located approximately 50 miles northwest of Sioux Falls in the southern lakes region of the state and provides exceptional access to outdoor activities of all kinds.
For those requiring a reasonable accommodation to apply: In compliance with the Americans with Disabilities Act Amendments Act (ADAAA), if you have a disability and would like to request an accommodation to apply for a position with Dakota State University, please call (605) 256-5134 or email Angi.Kappenman@dsu.edu. Applicants with disabilities are invited to identify any necessary accommodations required in the application process.
E-Verify, EOE employer.
Please browse our current employment opportunities, we can't wait for you to become a Trojan!

Benefits
Our tremendous benefits package is just one of the many things that makes working for Dakota State great!
Dakota State benefit-eligible employees receive a comprehensive and flexible package including paid time off, health and retirement benefits, and life and disability insurance options. Other benefits include reduced tuition, longevity pay, and training opportunities. DSU also provides professional liability coverage.
Optional health and retirement benefits:
Dental benefits
Vision benefits
Major injury protection
Hospital indemnity plan
Short-term disability plan
Flexible spending accounts
Supplemental employee life insurance
Supplemental dependent life insurance
Health Savings Account option with the high deductible health plan
Long Term Care
South Dakota Retirement System (SDRS) - 6% Employer Match
SDRS – Supplemental Retirement (optional)
Student employment
Looking to earn some extra income while attending DSU? Our Career and Professional Development department can help.