Summer Conferences
Dakota State University invites you and your group to experience a new level of hospitality.  We serve a variety of camps and conferences each summer and strive to provide a successful on-campus experience tailored specifically to your groups needs.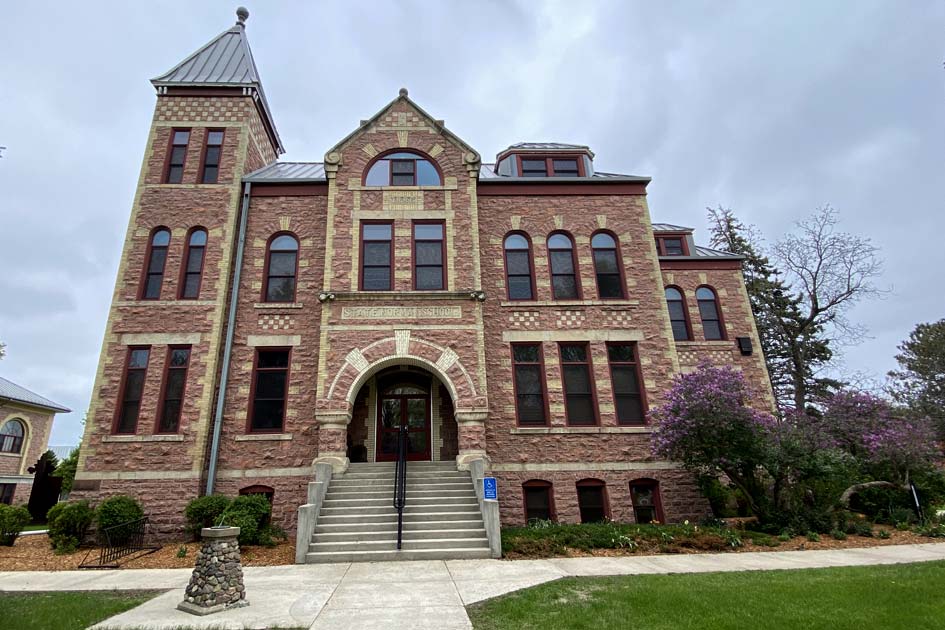 From June 1 through August 1, we offer meeting spaces, dining options, and residence hall accommodations, which are both convenient and affordable. Let us coordinate logistics on our campus so you can concentrate on the program and enjoying your event.
Our campus is centrally located with easy access to community amenities.
For us to better serve your needs, please complete the online inquiry form so we have a better understanding of all your conference needs. 
Professional staff providing full-service support
Numerous campus and community resources
Check-in and check-out services (Residential Guests)
Complimentary parking on campus
Dining & catering services
Complimentary WiFi
After Hours Staff Assistance
Coin operated laundry facilities in each residence hall
Digital marketing of your contracted event on our building TVs
One contract
One invoice
and a whole bunch of summer fun…
DSU's residence halls offer convenient, affordable housing to camps and conferences during the summer months. We provide housing to a variety of visiting groups including youth, adult, academic, athletic & religious organizations.
It is our mission to make your stay with us as enjoyable as possible. If you ever need assistance while staying with us, don't hesitate to contact our team at any time. The following information is intended to provide you with services available to you during your stay.
Check-in
Upon check-in you will receive your room key and a summer guest access card. Please always keep your room key and access card with you.
Check-out
Please check-out on your scheduled departure day and time. Late check outs may result in additional fees. Remove all personal belongings from your room. Double check all storage spaces and turn off the lights. To check out, please return your key and access card to Event and Conference Services Staff or to your Program Director.
Lost keys and access cards
If you lose your key and/or access card, please notify your program director or our team within 24 hours.
Lost key: $25.00   
Lost access card: $25.00
Housekeeping
Rooms will be cleaned before arrival. Common areas and hall bathrooms will be cleaned daily by the DSU Facility Services team. You are responsible for keeping your room tidy and taking out your trash during your stay. Trash disposal is centrally located outside each Residence Hall.
Facility Services will not enter an occupied room.
Laundry
All residence halls have a coin operated laundry room available. Detergent is not provided and there are no change machines available on campus.
Damages and furniture
Guests must respect DSU property, which includes not moving furniture, from or within sleeping rooms, study rooms, or other areas. Doing so may result in damage and/or service fees.
Parking
Please contact the Events and Conference Services Office to make parking arrangements for your event.
Animals
Pets and animals are not allowed in the residential facilities unless you have a registered Service Animal. Emotional Support animals are accepted on a case by case basis in accordance with applicable laws and regulations. Documentation will need to be provided on the letterhead of the guest's treating physicians or mental health provider prior to or upon check in.
Lost or stolen property
If you should lose something during your stay or you have noticed that you left something behind after returning home, please call the Event and Conference Services team at 605-256-5666. To report lost or stolen property, please report to your program director and/or conference services staff.
Smoking
Dakota State University is a smoke-free campus. This includes all interior spaces.
*For purposes of this policy, smoking is defined as the burning, lighting, or use of a tobacco product and any other smoking device or equipment, including but not limited to cigarettes, cigars, electronic cigarettes (e-cigarettes), hookahs, vaporizers, marijuana and pipes.
Alcohol and drugs
Possession, and/or consumption of any alcoholic beverage, or use of non-prescription drugs or narcotics or drug paraphernalia violates state and federal laws and the regulations of the University.
Firearms
Firearms, ammunition or weapons are prohibited on any part of the campus.
Noise policy
The summer camp and conference environments are meant to be supportive of the academic mission and focus of the University. As such, noise or other activities that are excessively loud or bothersome to other people are strictly prohibited at any time. Please be mindful of academic classes in session and department offices throughout your stay.