Catering
Dakota State Dining Services (Sodexo) offers a great selection of fresh foods and innovative menus for all occasions. Whether you are looking for conference refreshments, a themed buffet, an elegant reception, or served dinner, DSU Dining Services will customize and create the perfect menu to compliment your event and budget.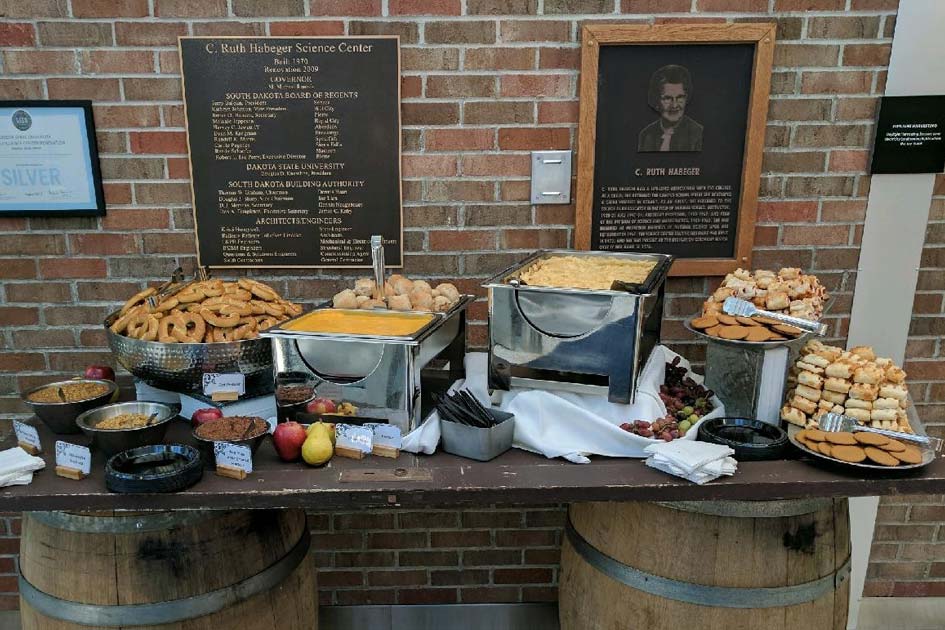 During the summer months, May through August, the Trojan Center Marketplace cafeteria offers a limited meal program based on events taking place on campus. 
Dakota State University has an exclusive catering contract with Sodexo and does not allow outside food to be brought on campus.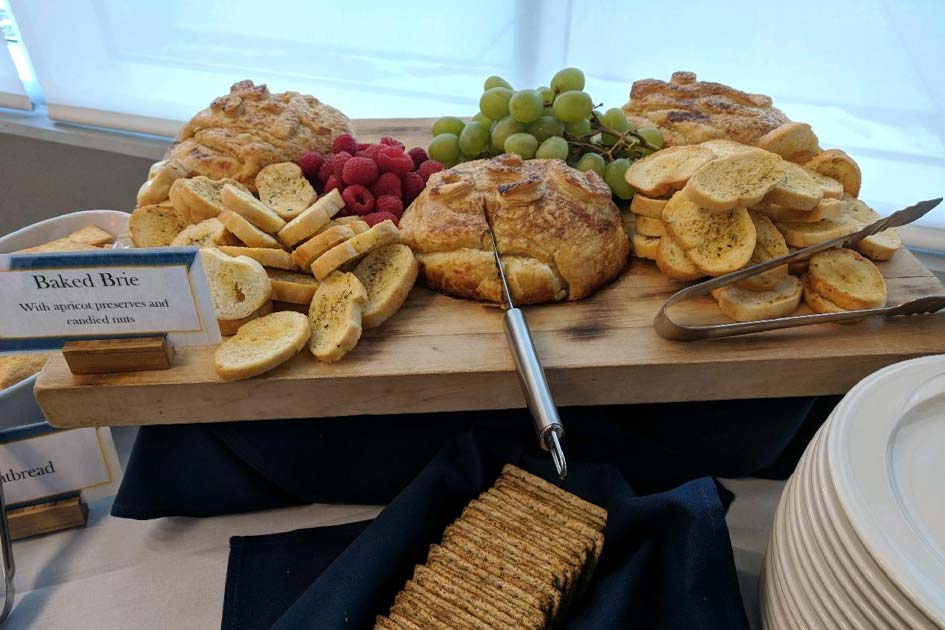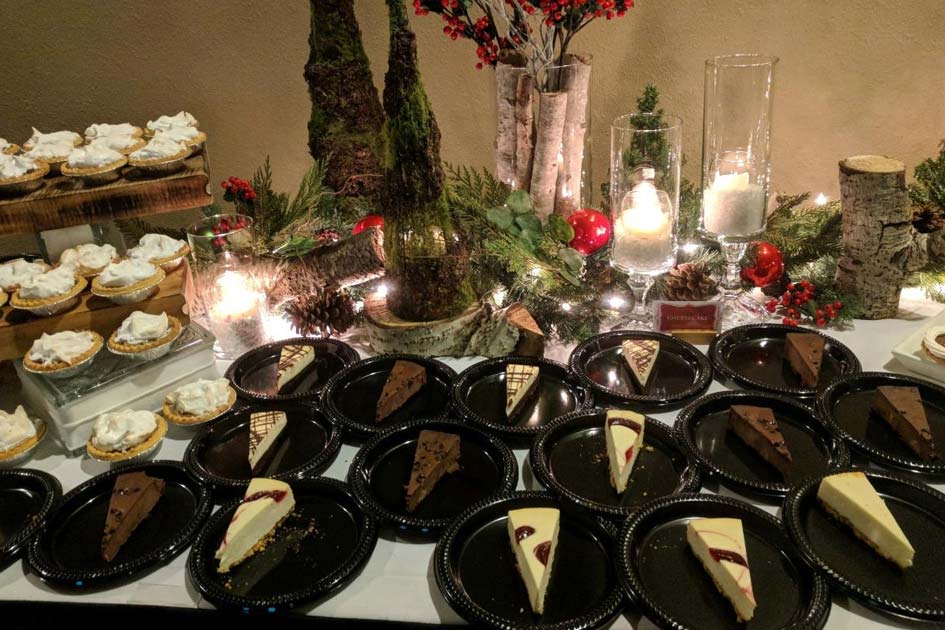 Sodexo/DSU Catering has a Retail on and off-sale License and can offer wine and malt beverages of your choice at events held on DSU's campus.
All beer and wine must be purchased through Sodexo/DSU Catering. No outside alcohol is allowed.
Dakota Prairie Playhouse is a designated facility for the sale/consumption of alcohol.  Prior permission by the University President is required for events requesting a bar in a non-designated facility on DSU's campus.  (Prefer a 30 to 45 day advance notice)
Contact Sodexo/DSU Catering for further details and service arrangements.