May 10, 2021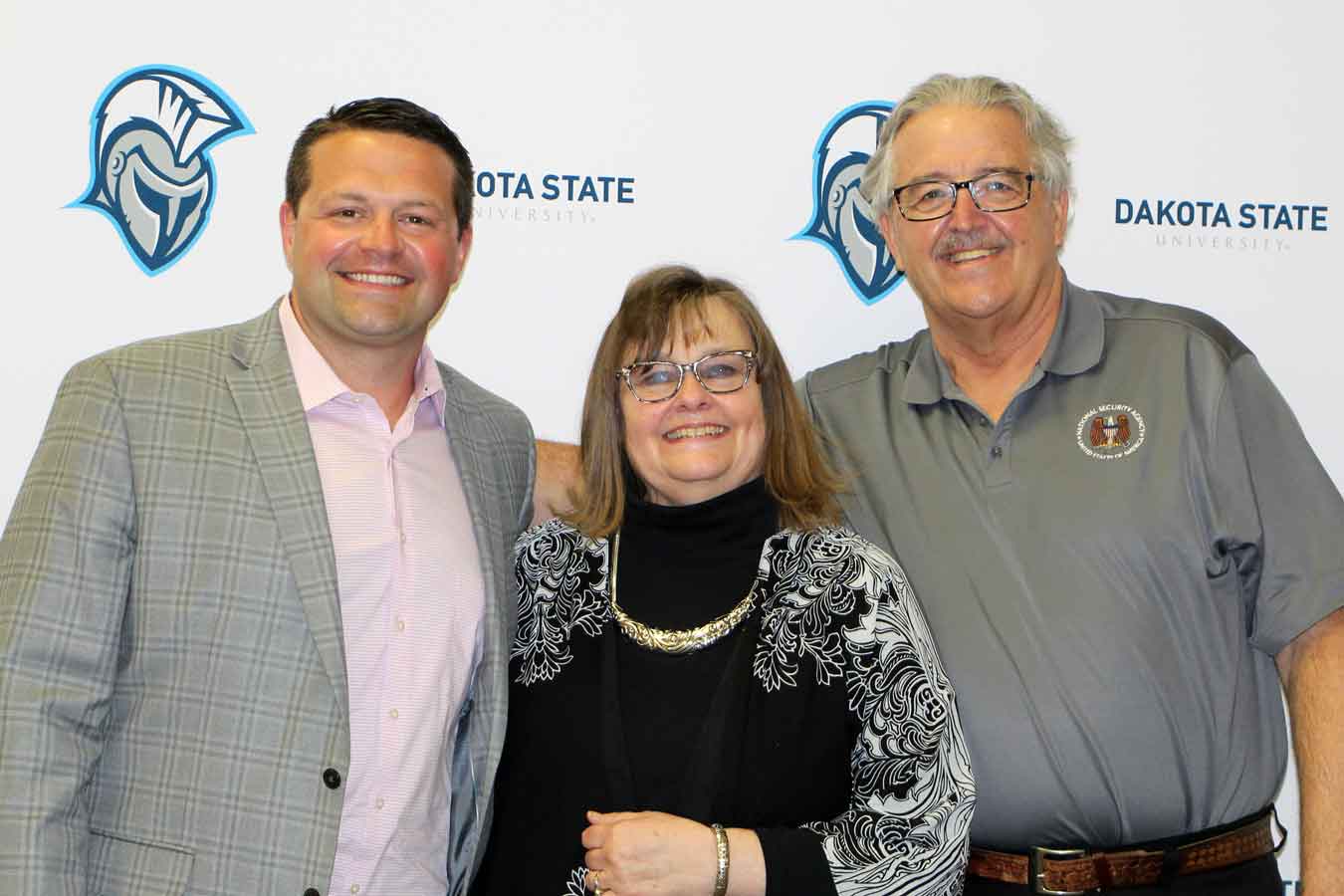 When Dr. Wayne Pauli first set foot on the DSU campus, he didn't realize the journey that was about to unfold.
After a visit to campus with his son, Josh, who was being recruited to play football for the Trojans, Pauli felt that the small, yet heartwarming campus, was where he – and his family – needed to be.
"I came for an education and stayed for the adventure," he said.
Coming for his master's degree in Information Systems, after about 22 years in the banking industry, Pauli began his teaching journey with two sections of Visual Basic Programming. Over the years, he's taught everything from Intro to Computers to 800 level PhD courses, was the Associate Dean of the College of Business and Information Systems for seven years and ran the Center of Excellence in Computer Information Systems.
Now, he's the Coordinator for PhD in Cyber Operations and is a Professor of Information Systems.
Pauli has also been extremely involved in the national cyber field, especially in workforce development. He and Dr. Yong Wang, associate research professor, created a cyber training center in 2017. Several of the grants Pauli's spearheaded have also been in conjunction with other Centers of Academic Excellence in Research (CAE) schools. Additionally, he's been the director of the CAE Regional Resource Center here at DSU.
His most recent grants were in the fall of 2020, both from the National Security Agency (NSA). The first grant is a $3.5 million grant to address the critical need in cybersecurity faculty. The second, a workforce development grant, aims to make a difference in cyber workforce development by training individuals through a revolutionary program.
The best part of his job? Seeing his students grow and succeed.
"Without a doubt, the best part of my job has been seeing the students be successful. Success is success no matter where you're at in your education journey," he said.
And although those journeys look different for every student who comes through Dakota State, Pauli knows that every single dream is important.
"Everybody's dreams count. Every student that comes in has a dream and knows what kind of life they want to lead. They recognize that education is a tool to help them get there. It's my job to make this tool as effective as possible for those students," he said.
To ensure effectiveness, Pauli strives to create relationships with students and know them on a personal level. He encourages faculty and students to interact, regardless of their pathways, because of the positivity that stems from it.
"It's important for students to get to know faculty members. There's a lot of positivity that comes from that on both ends. These relationships are some of the greatest things I have now," he said.
That effectiveness also stems down from DSU's President, Dr. José-Marie Griffiths, whom Pauli calls the "leader of leaders" and admires her for great and transformative leadership.
With plans to retire in June, Pauli looks forward to keeping in touch with colleagues and students.
"I'm looking forward to reaching out and staying in touch with colleagues and students alike, whether it be through social media or downtown somewhere.