October 25, 2021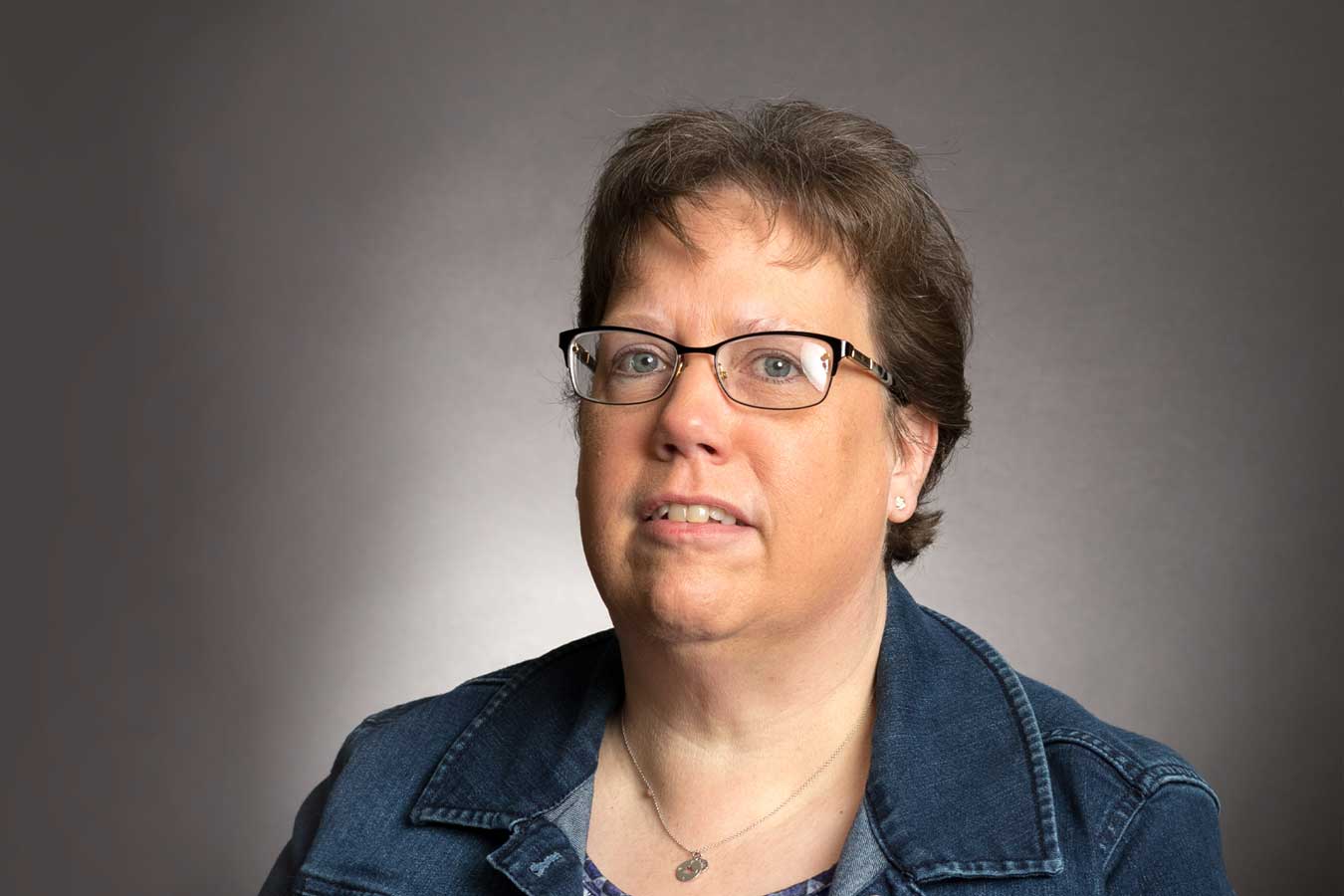 Marie Johnson is a True Trojan, quite literally. She was honored with a True Trojan Hexagon Award this fall, as the 2021 Career Service Association Outstanding Contributor.
Nomination letters said Johnson "embraces and accepts the opportunity to continue to grow and help out."
That is Johnson's goal at DSU. "My main thing is customer service, no matter who the customer is, so when anybody comes in, it's 'How may I help you?'"
This should be a goal for all employees, she said, "to make the university a place where people want to work and come to school. Then, if you like your job, that makes you a True Trojan, so be proud of what you do and where you work."
She has kept this goal through several roles at DSU. Johnson started in the President's Office in 2001, then moved to Student Affairs in 2014, and added duties at the Counseling Center to her job in 2020. There are some differences between the various offices.
"Things are more formal in the President's Office, and Student Affairs is a little more relaxed, but there are more similarities than differences," she said, because no matter the office, "there has to be a sense of professionalism."
"Whether it's a Board of Regents' member who has come to see the President, or helping a student who needs to talk with someone about an academic or personal issue, they all get the same professional courtesy and customer service."
"If you like your job, that makes you a True Trojan, so be proud of what you do and where you work." - Marie Johnson
Johnson worked in bookkeeping before coming to DSU, but likes higher education. "Things are always changing, and that's who we are as a university – we're always looking for the next step." That keeps her day interesting, and she is always learning something new.
Johnson also learns new things through travel. "It's good to know there's a bigger world than what's right here in South Dakota." She has been on several DSU-sponsored trips, to locations including Cuba and Iceland.
Throughout her travels, "I've found that people are people wherever you go, and we probably have more in common than not, because we all want to live lives that are full and productive, and to care for family and friends."
A native of Madison, S.D., Johnson studied accounting and bookkeeping at a community college in Sioux Falls. She didn't even consider a four-year college but wants prospective students – especially first-time students – to know that there is help for everyone, to remove any financial, academic, or personal obstacles. "There are so many resources to help you."
"You may think you're limited on what you can do, but until you try, you really don't know, so don't sell yourself short and try. You don't have anything to lose."