December 29, 2021
Karen Hildebrand came to Dakota State from Canada, not quite sure what career to pursue.
She had an interest in technology and received an academic and athletic scholarship for softball here, so for her, "DSU was an awesome fit."
"I really loved my time at DSU," and her three degrees prepared her well to be successful.
I love the fact that DSU is so well known in cyber security. That my alma matter has built such a strong reputation in security is something that makes me very proud of the hard work of the faculty and leadership who have built a recognized brand for graduates among Fortune 500 companies."
A fourth-generation farmer, Hildebrand is now the Worldwide Technology Leader for the Agriculture Industry at Amazon Web Services (AWS). The company recently featured her in a recruiting video in which she discusses ways technology is being used with agriculture, and how cloud technologies help industries. Hildebrand also hosts the company's technical livestream "All in the Field."
"Sometimes there are misperceptions about how much technology is involved in farming, and how food gets to the table, so hopefully the video addresses ways we can break down those barriers," she said. 
It's interesting to think about the ways technology is used, and all the diversity that makes up every industry, she stated. "People need to see the potential paths they can take, and know that if you're really passionate, you can be a global technology leader."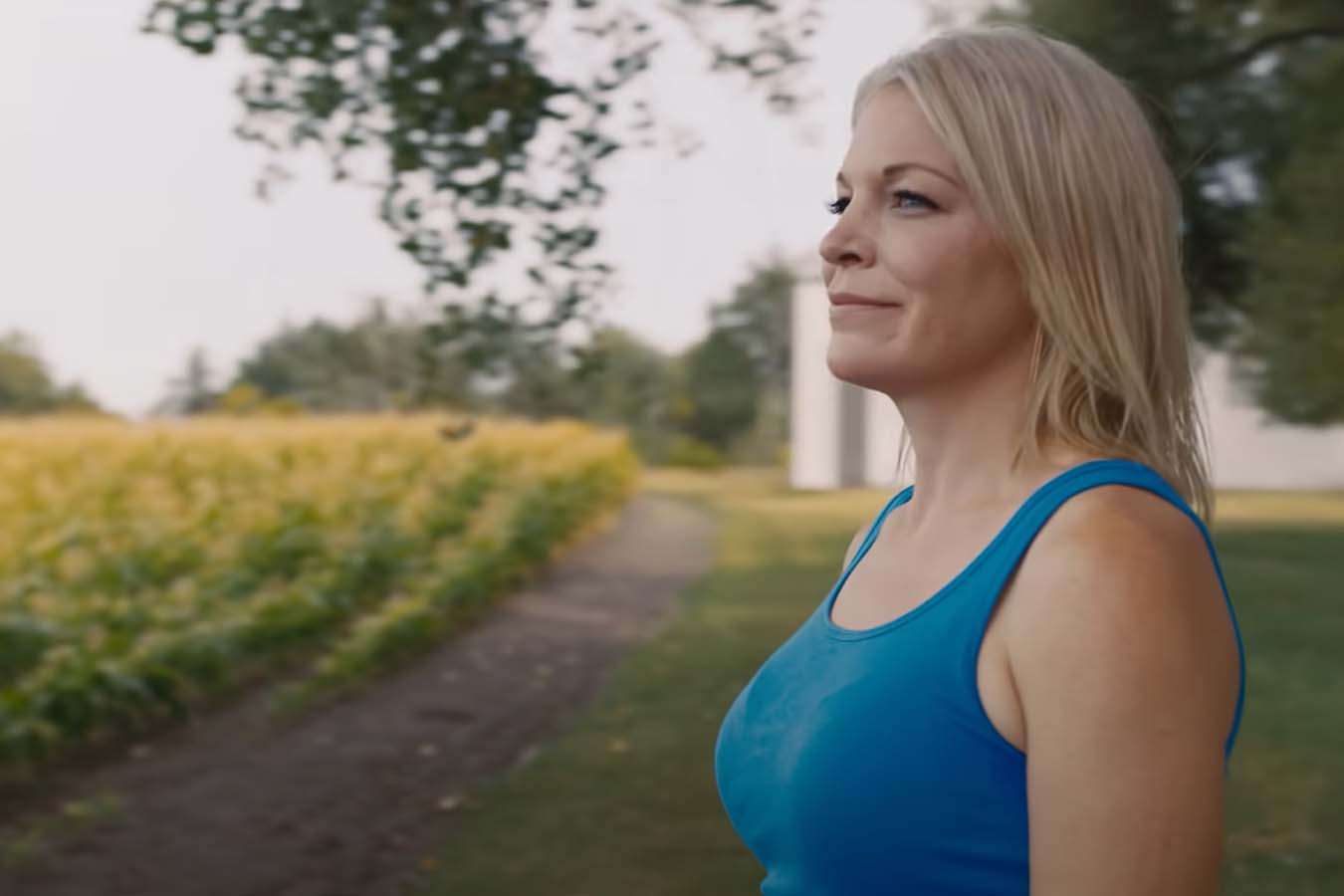 For Hildebrand, it's important to determine the next generational skills that will sustain multi-generation farms. In addition to past skills, she references add-on skill sets with technology, such as computer vision, or robotics applications that include picking apples with robotic arms, and animal health monitoring.
There are some concerns about workforce displacement with technological advances, but she said "there is so much room for humans to be in the loop in everything that is artificial intelligence and machine learning. The only way models get better is if humans remain involved."
She also noted that in ag there isn't a huge growing population of people who want to become farmers, "so we're at risk if we don't augment the labor force that we have with jobs that are rewarding as a human."
DSU has new degrees that address these opportunities, in Artificial Intelligence and  Artificial Intelligence for Organizations. DSU also offers a Ph.D. in Computer Science, offered jointly with South Dakota State University, with areas of emphasis in machine learning, analytics, and precision ag.
"Everything I learned at DSU I use on an almost daily basis," she stated. Her 2003 marketing degree gave her an understanding of digital user engagement; her 2004 master's degree in information systems brought experience with the technology underlying purpose-built databases and SQL databases. Her 2012 PhD experience in information systems helped her gain confidence with research and expanding what's possible in making new contributions to the field.
"I feel really confident that I can speak intelligently and be the voice in the room that explains how this works technically, and why it impacts ag."
Hildebrand said, "that's what I rely on most, knowing that I'm doing things that have not been done before, and I am confident that I can innovate by applying rigorous research standards to break down barriers."