August 24, 2022
Dakota State University has announced the 2022 True Trojan Award winners.
These awards were created in 2019 as a way for the university to acknowledge and recognize employees for their hard work, dedication, and commitment to the mission of DSU. These individuals consistently go above and beyond, solving problems and improving work situations as they demonstrate knowledge of DSU practices, resources, and skills.
Awardees were nominated by staff or students, and chosen by a committee consisting of two Civil Services Association (CSA) employees, two Non-Faculty Exempt (NFE) employees, and two faculty members. The winners were announced at the 2022 Welcome and University Address on August 15.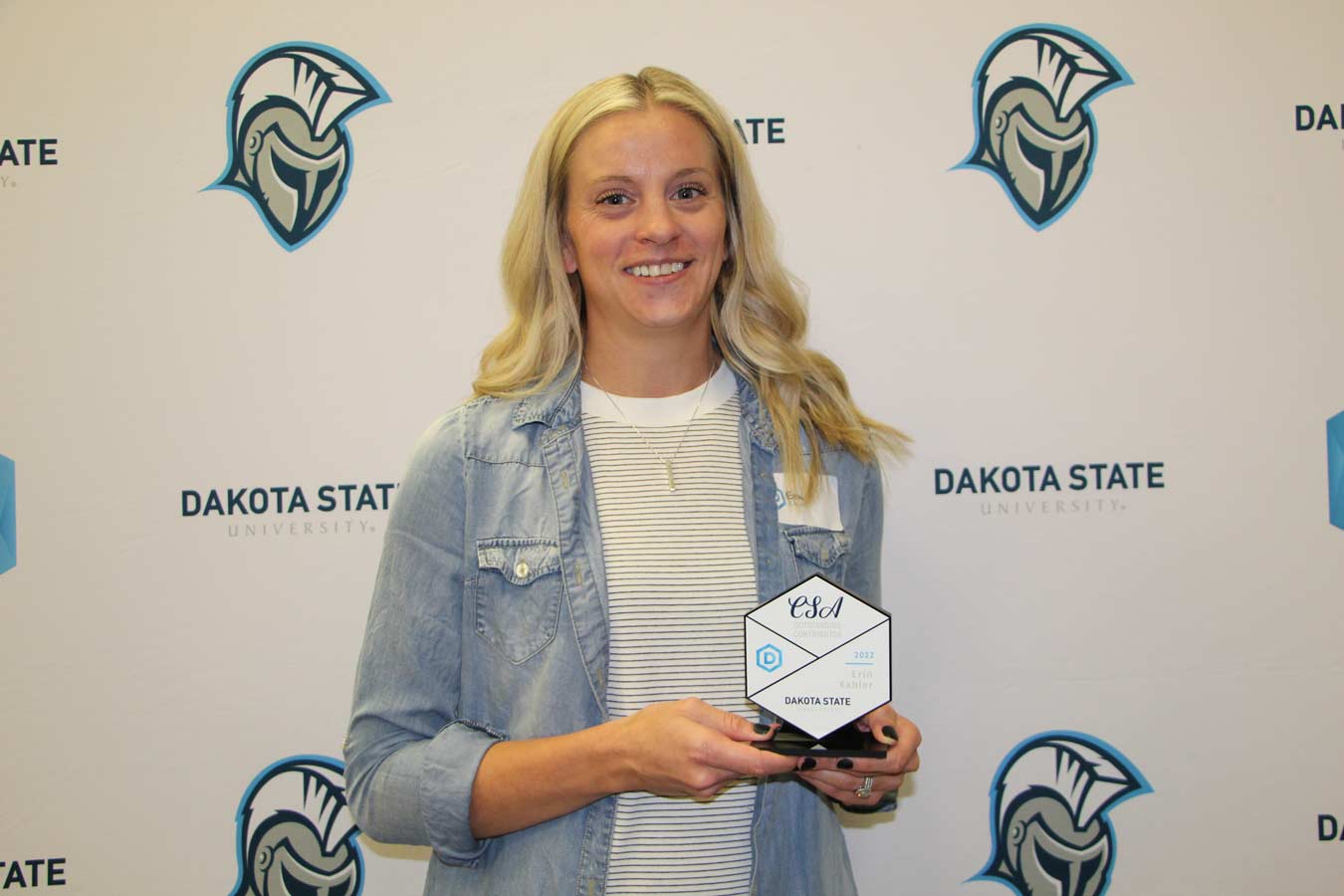 2022 CSA Outstanding Contributor – Erin Kahler, Administrative Assistant II in The Beacom College of Computer and Cyber Sciences. A nomination letter noted that Kahler continually has new ideas to streamline processes. "I do not have enough words for the quality and quantity of work that she takes care of."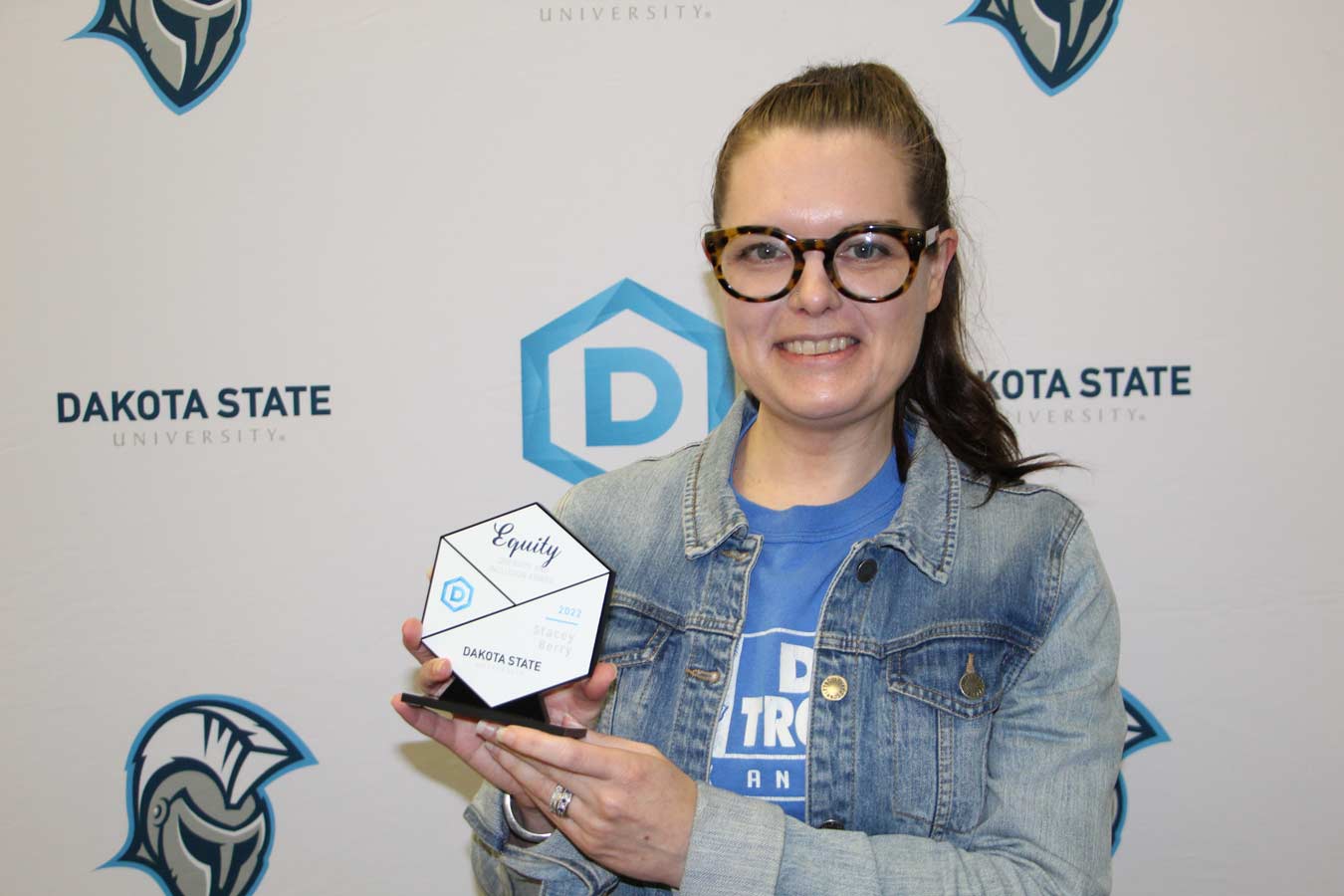 2022 Equity, Diversity, and Inclusion Award – Dr. Stacey Berry, Professor in the College of Arts & Sciences, and Undergraduate Research Coordinator.  This award is granted to an employee who is dedicated and engaged in providing equity, diversity, and inclusion at DSU and in the community. A colleague wrote that Berry "has been tireless in promoting and protecting students in the LGBTQ community." She also helped implement a campus pride survey and serves as the advisor and mentor to the Alliance, the gender and sexuality club on campus.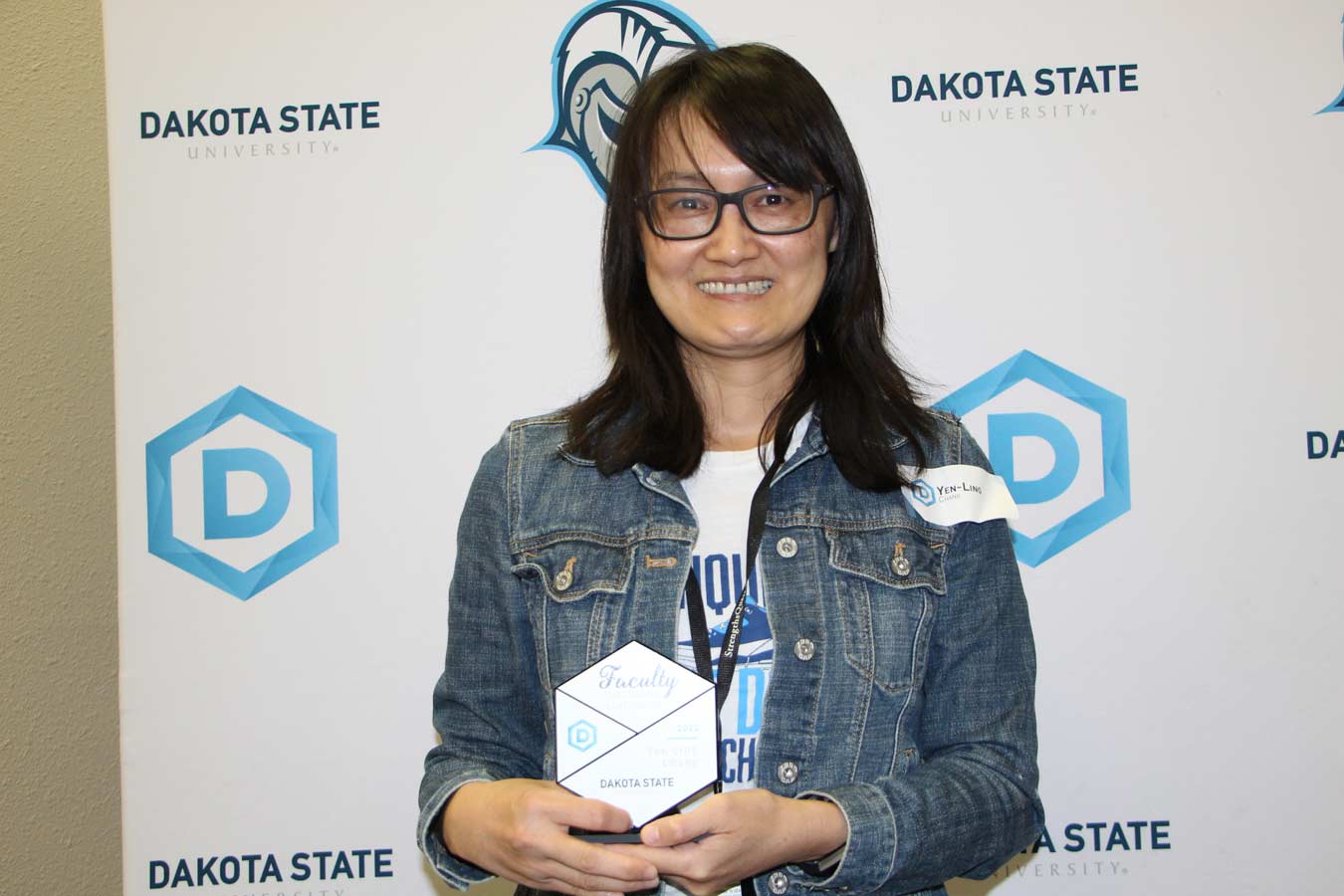 2022 Faculty Outstanding Contributor – Dr. Yenling Chang, Associate Professor in the College of Business and Information Systems. Individuals nominated for this category are described as those who mentor, inspire, and teach students, in addition to conducting research and creative activity. One student nomination letter mentioned Chang's role as PBL Business Club advisor, calling her the "true definition of a mentor." The letter read, "she encourages us, supports us, and inspires us all while providing us with enough space to figure things out on our own, and grow into the business professionals she knows we will become someday."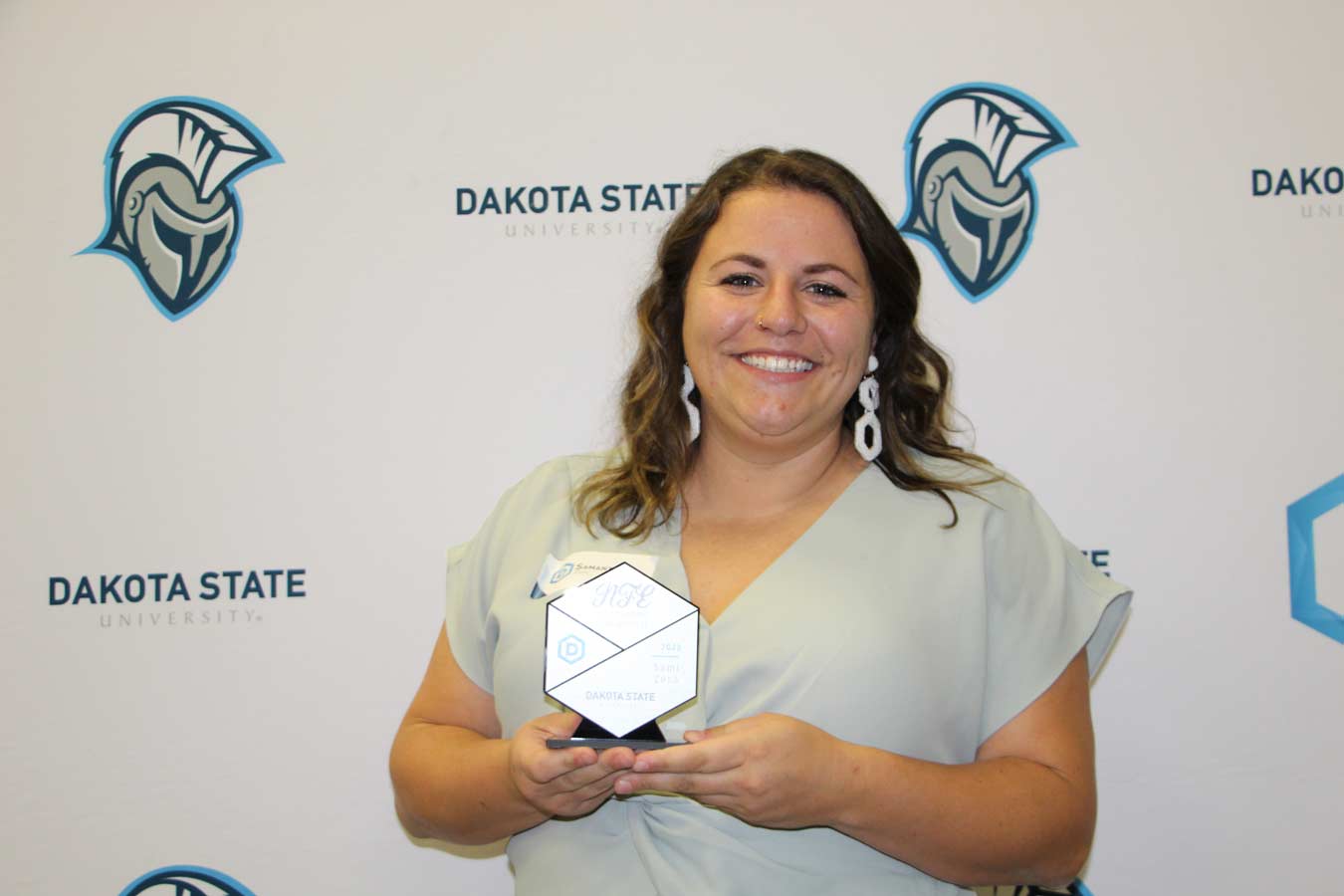 2022 NFE Outstanding Contributor – Sami Zoss, Executive Director for Constituent Services & Engagement in Institutional Advancement. Nomination letters said Zoss "is constantly going above and beyond to ensure the success of the Foundation at a transformative time.  She is committed to excelling at her job, all for the greater good of the Foundation."
2022 Staff Outstanding Contributor – Christine Souter, Professional Academic Advisor with Academic Support Services. Students nominate individuals for this category, and one letter for Souter noted that she "helped me in such a tremendous and wonderful way. Her advice, knowledge, words of encouragement and overall professionalism is outstanding."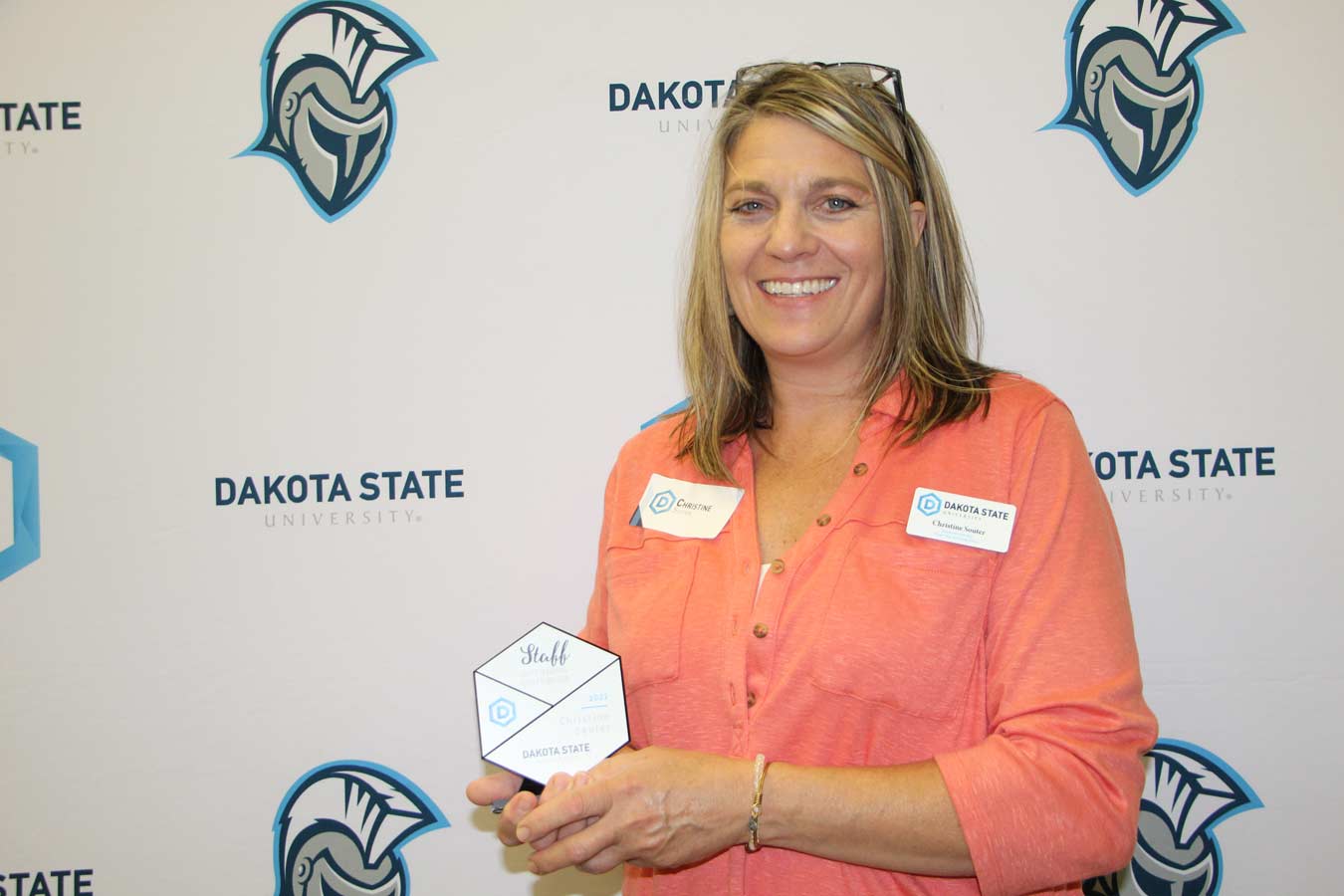 2022 Student Success Award – Tom Jones, Professor in the College of Arts & Sciences. This award honors a faculty member who helps DSU reach goals on retention and placement rates, which enable students to obtain affordable and meaningful credentials as they prepare for career and life success. Jones received several nominations, which included comments such as this: "By highlighting [students'] art, Jones helps his students build confidence and professionalism, helping them visualize continued successes."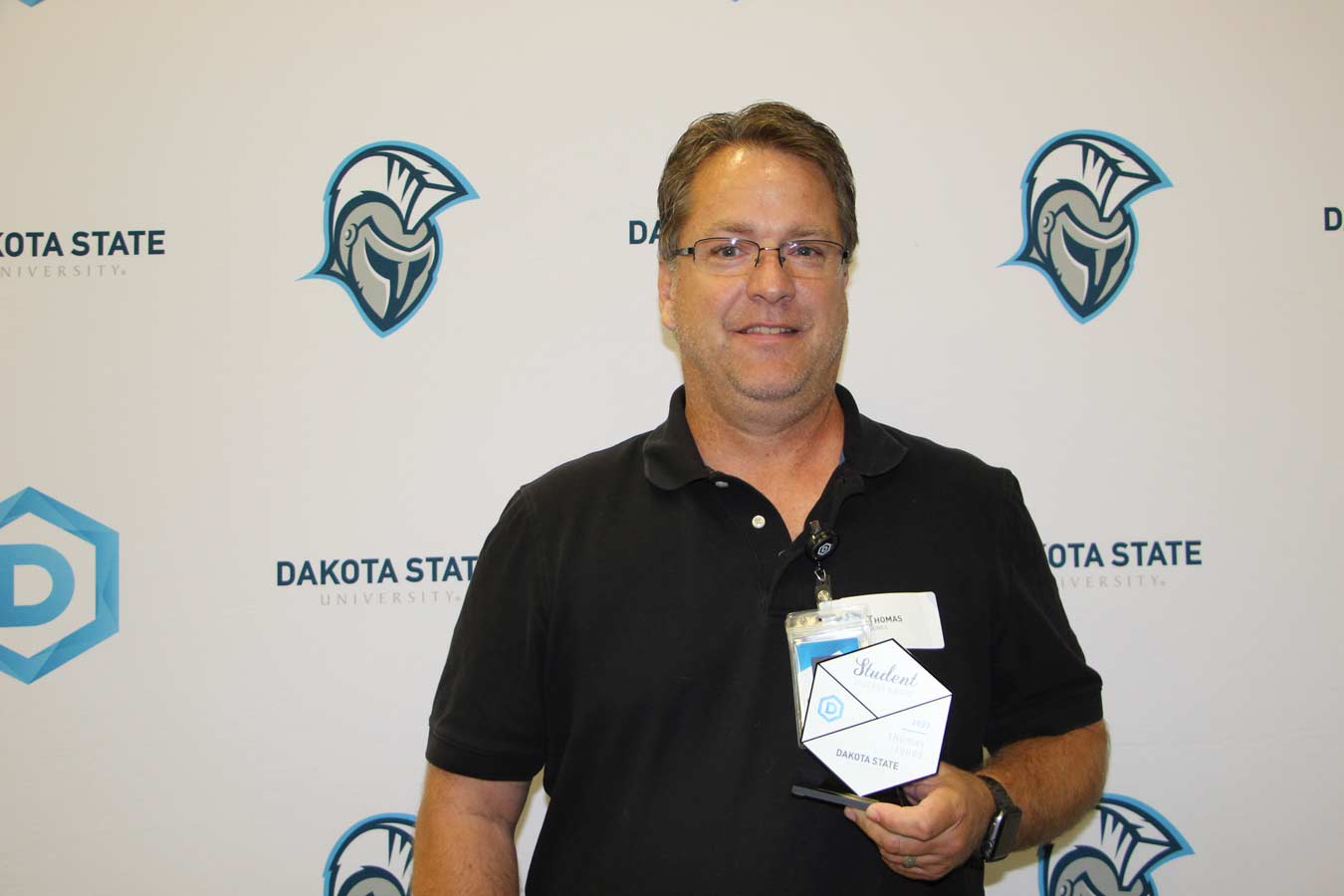 2022 Bringing Out the Best – Dr. David Kenley, Dean of the College of Arts & Sciences. Kenley exemplifies the qualities highlighted with this award; developing trust and credibility, providing co-workers with a sense of purpose, positively influencing others, and building unity. Kenley does this by being a servant leader, according to nomination letters.  "He is sincere, caring, and knows how to be a real professional at all times while being personable and approachable. He brings out the BEST in all of us!"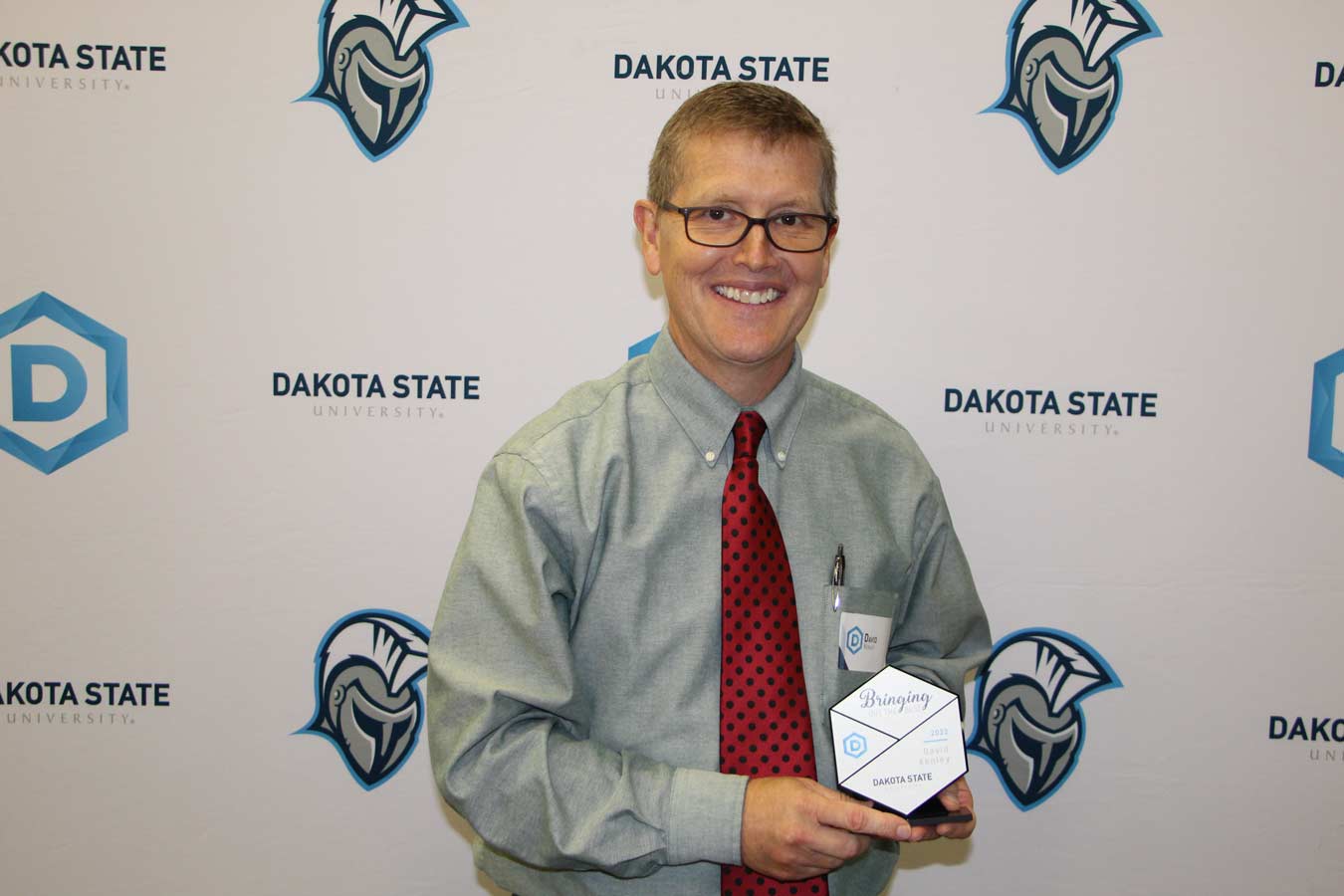 2022 Team of the Year – The College of Education. Educating the next generation of teachers is Dakota State's heritage mission, and the team members in the College of Education were recognized for their efforts to continue this mission. The team knows that relationships are one of the most important parts of teaching, and faculty and staff model this for students by building those relationships, according to nomination letters. They also exhibit a spirit of collegiality across the university.