Cyber Leadership and Intelligence: Digital Forensics (BS)
Investigate cyber
If you want a well-rounded education with a focus on cybersecurity and leadership, then our Cyber Leadership and Intelligence (CLI) Digital Forensics degree is for you. The interdisciplinary program will allow you to gain knowledge in world affairs while specializing in digital forensics.
Examine the role of operating systems in computer operations. Learn about fundamental networking issues. Develop an understanding of the foundation of public and private computer forensic investigations. Analyze the impact portable devices have in a digital forensic investigation.
If you're looking to add a minor, this program is built to help you incorporate one of your choices like Cyber operations, Foreign language, History, and Sociology.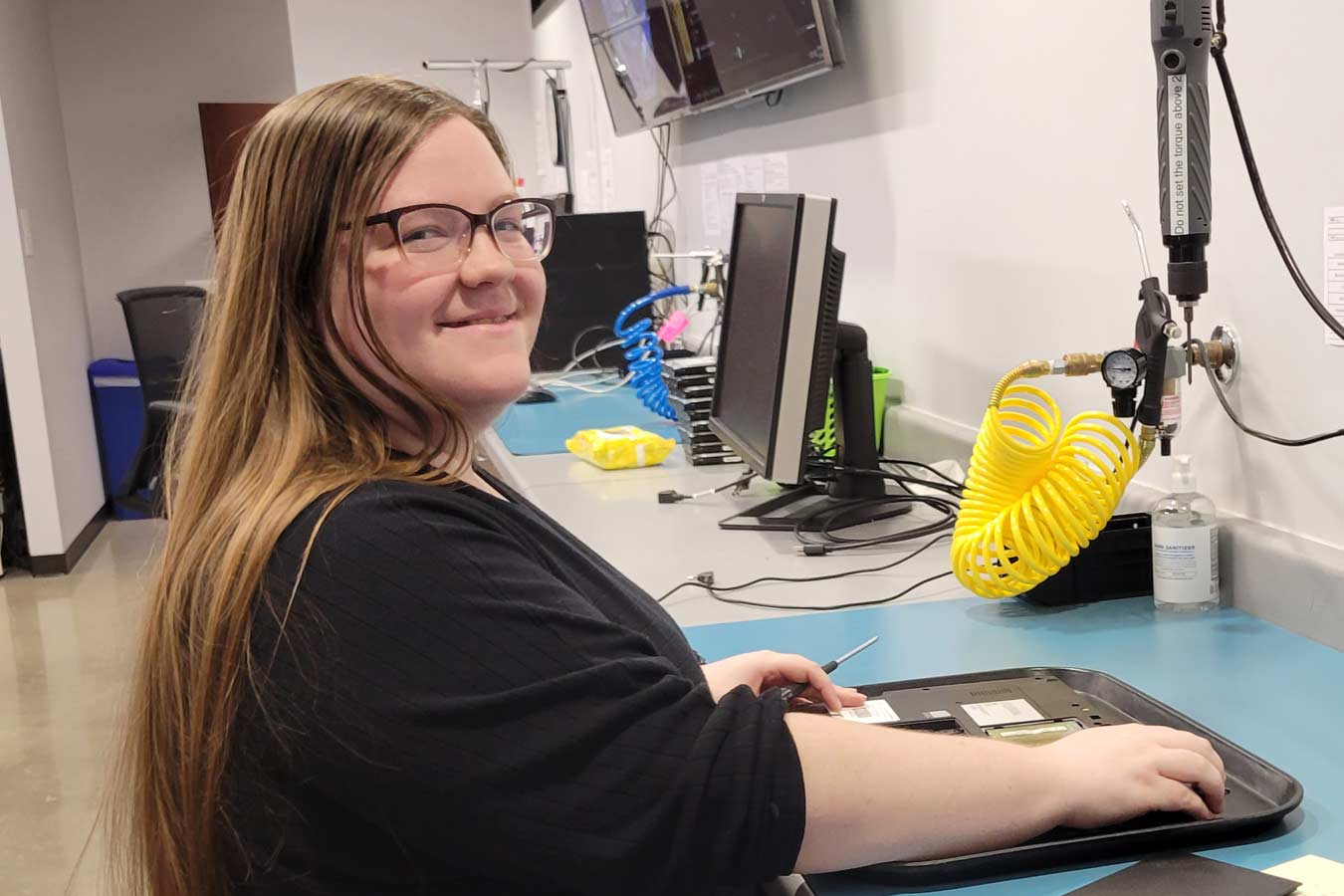 Military leverage
DSU's CLI program, on-campus and online, is accessible for current military members. Current military students will receive a discounted tuition rate and have scholarships available to them. DSU has been a designated Military Friendly school since 2012 by the Military Times. Learn more about our veteran benefits.
Potential careers
CLI offers a variety of career paths for you. The critical thinking skills learned through the program will prepare you for many career opportunities. With a digital forensics focus you can find your future as a digital forensics investigator or an information security analyst. Or you can continue your education, by attending law school.
"CLI was a perfect fit. I came to DSU knowing that I wanted to pursue Digital Forensics. This program allows me to study Digital Forensics while also gaining a background in world culture, cyber ethics, and human behavior; I get the best of both worlds."

Olivia Janssen, DSU Student
Faculty
Related Programs